You are here
Swedish archaeologists discover 12 ancient Egyptian cemeteries near Aswan
By Reuters - Jan 11,2017 - Last updated at Jan 11,2017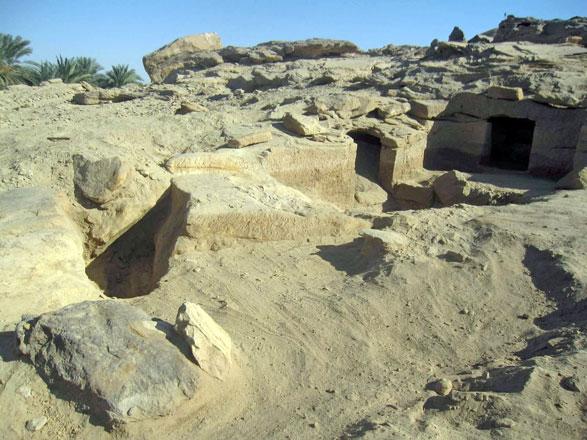 One of 12 newly discovered ancient Egyptian cemeteries dating back to the New Kingdom era and specifically the reigns of phaoroes Thutmose III and Amenhotep II, at Gabal Al Silsila or Chain of Mountains area in Upper Egypt, north of Aswan, on Wednesday (AFP photo)
CAIRO — Swedish archaeologists have unearthed a dozen burial sites near the southern city of Aswan that date back almost 3,500 years to the New Kingdom era of ancient Egypt, the Antiquities Ministry said on Wednesday.
Human and animal remains were found in the cemeteries, which were discovered in the Gabal Al Silsila or Chain of Mountains area 65km north of Aswan and would have been used during the reigns of pharaohs Thutmose III and Amenhotep II.
It is hoped the burial sites will help historians better understand ancient Egyptian healthcare and give a boost to Egypt's struggling tourism industry, which has been beset by political upheaval and militant attacks since the unseating of autocrat Hosni Mubarak in 2011.
Some of the cemeteries were for animals and contain one or two chambers with either stone or clay coffins, or ones made of cartonnage, Mahmoud Afify, the ministry's head of Ancient Egyptian Antiquities, said in a statement. Totems and scorpions were also found.
The expedition from Sweden's Lund University began in 2012. In 2015 it discovered the remains of an ancient temple also in Gabal Al Silsila.
Initial examinations revealed several complete bodies as well as evidence of malnutrition and broken bones that were the result of heavy labour, the ministry quoted expedition head Maria Nilsson as saying.
Further studies are expected to reveal the social rankings of those buried there and what purpose the uncovered cemeteries served.
Related Articles
May 13,2017
TOUNA EL GABAL, Egypt — Egyptian archaeologists have discovered 17 mummies in desert catacombs in Minya province, an "unprecedented" find fo
Aug 16,2017
CAIRO — Egypt archaeologists have discovered three ancient tombs containing sarcophagi in the south of the country in a cemetery dating back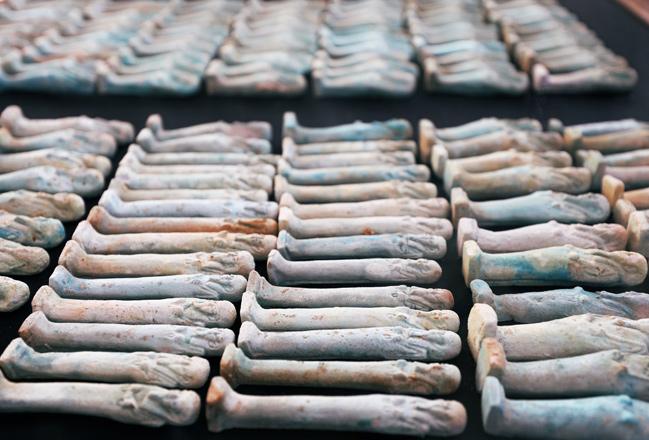 Feb 24,2018
MINYA, Egypt — Egyptian archaeologists have discovered an ancient necropolis containing 40 stone sarcophagi, about 1,000 small statues and a
Newsletter
Get top stories and blog posts emailed to you each day.