You are here
Saudis seek US reassurance on Iran deal
By AFP - Jul 22,2015 - Last updated at Jul 22,2015
US Defence Secretary Ashton Carter (left) meets with Saudi Arabia's King Salman Bin Abdulaziz (right) at Al Salam Palace in Jeddah, Saudi Arabia, on Wednesday (AP photo)
JEDDAH, Saudi Arabia — Saudi leaders on Wednesday sought reassurance from US Defence Secretary Ashton Carter over a deal curbing Iran's nuclear programme in exchange for an easing of economic sanctions.
Carter held talks in the Red Sea city of Jeddah with King Salman and his son, Deputy Crown Prince Mohammed Bin Salman, who is defence minister and second-in-line to the throne.
Carter arrived as part of a tour of the Middle East trying to allay the concerns of US allies that Iran, made wealthier under the deal, will be more able to support its regional proxies.
Despite the agreement reached this month between Tehran and six major powers led by Washington, Gulf states also worry Iran could still be able to develop an atomic weapon.
They are wary of the overtures to Tehran by Washington, their traditional defence partner.
"Both the king and the minister reiterated their support of the Iranian nuclear deal," Carter told reporters aboard his plane.
During the discussion with the king, "the only reservations we discussed were ones that we thoroughly share, mainly that we attend to verification of the agreement as it is implemented", Carter said after the Saudi visit lasting about four hours.
Under a so-called "snapback" mechanism, sanctions can be reinstated if world powers feel Iran has not met its commitments under the Vienna agreement.
Riyadh and its neighbours accuse their Shiite regional rival of meddling in Iraq, Syria, Lebanon and Yemen.
Anwar Eshki, chairman of the Jeddah-based Centre for Strategic and Legal Studies, said he believed Carter was trying to "reassure the Gulf countries, and the kingdom especially".
The agreement, which ended a 13-year standoff, requires Iran to curb its nuclear capabilities including the number of uranium centrifuges.
International monitors will supervise the process, which in exchange will ease an embargo that has crippled Iran's economy.
Saudi Arabia and Israel are "on the same page" with their concerns about the agreement, a Western diplomatic source said.
The deal would see Iran's oil exports gradually resume and billions of dollars in frozen assets unblocked.
'A difficult situation'
Israeli Prime Minister Benjamin Netanyahu, who Carter met on Tuesday, has voiced fears the nuclear deal will help fund Iranian "aggression".
The Saudis also "think it's a mistake", although "they don't say it as loud and as publicly as the Israelis", said the source.
There are worries the Iran deal could spark a nuclear race in the Middle East.
In June, France and Saudi Arabia announced a feasibility study for building two nuclear reactors in the kingdom.
Saudi Arabia has also reached accords this year with Russia and South Korea on the peaceful use of nuclear energy.
Along with its own nuclear projects, Riyadh is building alliances beyond its ties with Washington in order to counter Tehran, under a more assertive foreign policy adopted since King Salman acceded to the throne in January.
Two months later, the kingdom organised an Arab coalition to conduct air strikes against Iran-backed Houthi rebels seizing territory in neighbouring Yemen.
US aerial refuelling, intelligence and other assistance has supported that Saudi-led alliance.
"There was a difficult situation in Yemen," King Salman told Carter during their meeting, apologising that he could not attend a May summit with President Barack Obama in Washington.
Carter told reporters that King Salman will now visit the US to meet Obama later this year.
Anti-rebel forces are tightening their control on Yemen's southern city of Aden after months of trying to dislodge the Houthis, in a war which the United Nations said has left the country a step away from famine.
"We talked about the need that both the Saudis and we share for a political settlement in Yemen. That is the way to peace, to restore the humanitarian situation there," Carter said.
Since late last year, Saudi Arabia has also been part of a US-led coalition bombing the Daesh terror group which has occupied large parts of Iraq and Syria.
The jihadist group has committed widespread atrocities there and inspired attacks around the world, including in Saudi Arabia.
Carter said military cooperation including the training of Saudi special forces, cyber security and missile defence systems also came up for discussion in the kingdom.
He returned Wednesday afternoon to Jordan, another member of the anti-Daesh coalition, for discussions with the Jordanian military.
On Tuesday, Carter told coalition military personnel at a Jordanian air base that the US and Israel had a "common commitment to countering Iranian malign influence in the region".
Related Articles
Mar 03,2015
US Secretary of State John Kerry flies to Riyadh this week to reassure King Salman that any nuclear deal with Iran is in Saudi Arabia's interest, despite the country's fears it may boost its rival's support for Shiite Muslim interests in the region.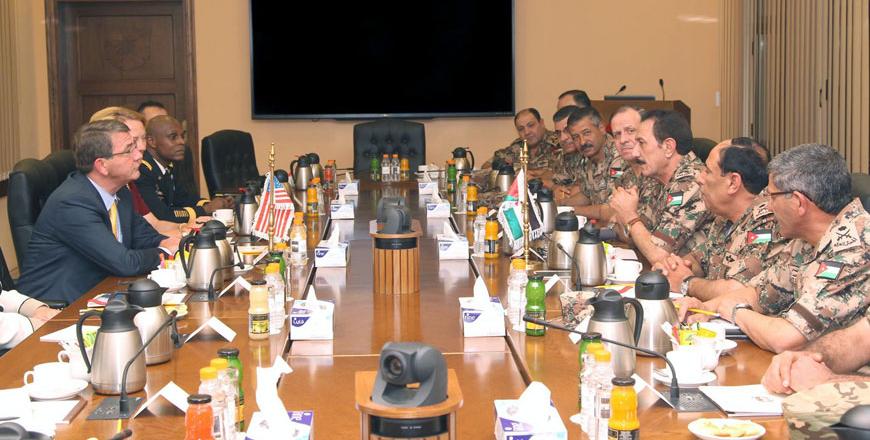 Jul 22,2015
AMMAN — King's Military Adviser and Chairman of the Joint Chiefs-of-Staff Gen.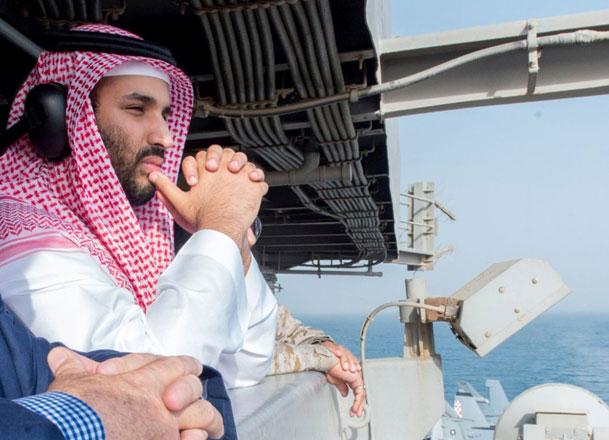 Jul 09,2015
Riyadh — A US aircraft carrier in the Gulf hosted one of Saudi Arabia's most powerful figures, official media said on Wednesday, as regional
Newsletter
Get top stories and blog posts emailed to you each day.