You are here
Saudis pledge $33.7m to UN to battle cholera in Yemen
By AFP - Aug 06,2017 - Last updated at Aug 06,2017
JEDDAH, Saudi Arabia — Saudi Arabia has pledged $33.7 million to help the World Health Organisation (WHO) eradicate cholera in war-wracked Yemen, where the disease has killed nearly 2,000 people, the WHO said on Sunday.
Gregory Hartl, a spokesman for the organisation, confirmed that Saudi Arabia, which leads an Arab coalition battling rebels in Yemen, had signed an agreement committing the funds to help the WHO battle the spread of cholera.
The oil-rich Gulf kingdom, in a statement on Thursday, said the money committed to WHO was part of an overall effort to combat the cholera outbreak in Yemen.
Riyadh said it also pledged $33 million to the UN's children agency, UNICEF, for a project to improve water and sanitation facilities which are "drivers of the epidemic".
The Saudi aid was initially announced in June by Crown Prince Mohammad Bin Salman.
Last week the ruler of Dubai, Sheikh Mohammed Bin Rashid Al Maktoum, also pledged $10 million to help the WHO stem the spread of cholera in Yemen.
The United Arab Emirates is a key member of the Saudi-led coalition that entered Yemen's conflict in 2015 on the side of the government against Iran-backed Shiite Houthi rebels.
Since then, the war in the impoverished Arabian Peninsula nation has killed more than 8,000 people, according to WHO figures.
The cholera outbreak has already claimed the lives of at least 1,915 people since April this year, with 436,000 suspected cases across the country.
A report by three UN agencies last week said the vicious combination of war, cholera and hunger has left 80 per cent of Yemeni children in desperate need of aid.
It also warned that the number of cholera cases was expected to reach 600,000 by the end of the year.
The report was issued after executive directors of WHO, UNICEF and the World Food Programme visited Yemen to assess the situation.
Related Articles
Oct 31,2017
GENEVA — The medical charity Medecins Sans Frontieres (Doctors Without Borders, MSF) is closing most of its 37 cholera treatment centres in
Jul 06,2017
SANAA — Aid groups have pulled resources from the fight against malnutrition to battle cholera in Yemen, raising the risk of famine as they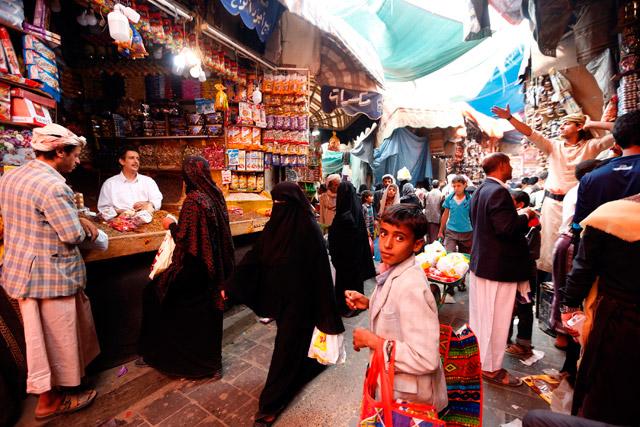 Jun 24,2017
GENEVA — A cholera outbreak in war-ravaged Yemen will probably have infected more than 300,000 people by September, up sharply from the curr
Newsletter
Get top stories and blog posts emailed to you each day.