You are here
Rival bands of traffickers extort boat migrants in Libya
By AFP - Oct 09,2015 - Last updated at Oct 09,2015
Migrants carry a raft, after being rescued by the Libyan coastguard, at a naval base near the capital Tripoli on Monday (AFP photo)
ROME — Rival bands of traffickers are fighting over the lucrative migrant business in Libya and even intercept boats to extort the passengers, the head of an EU operation against smugglers said Thursday.
"There is a certain rivalry" between different networks with people trying to cross the Mediterranean by boat caught in the middle, Enrico Credendino, head of the "Sophia" military operation told a parliamentary commission.
"There are attacks by rival bands against [boat] migrants, who have been forced to return to land [after setting out for Europe] and have more money demanded from them," he said.
The attacks have forced traffickers to "change their tactics", escorting "their" groups of migrants into the open sea.
"That's where we intervene," Italian admiral Credendino said, a day after the EU military operation entered its second phase, which will see European warships track down and arrest traffickers and confiscate their vessels.
The Sophia operation, formally known as EUNAVFOR MED and now named after a girl born after her mother was saved from a rickety boat in the Mediterranean, can from Wednesday use force to capture traffickers.
This "Alpha" phase, which followed a period of information gathering, is for the moment limited to international waters, as it has yet to win the green light from the United Nations' Security Council to enter Libyan territory.
In the last two months, 22 "escort" boats have been spotted — the type used by traffickers who take the migrants out to sea in fishing boats and dinghies before leaving them and returning to Libya in the escort boat.
But smugglers quickly adapt and "we will not manage to arrest traffickers in high seas very often," Credendino said.
"At a certain point they will stop coming out into international waters," he said. The up-side is that staying in Libyan waters means they will not be able to recover vessels used to transport migrants, once the latter have been rescued.
But while in the past traffickers fought to hold onto such boats, now they increasingly put migrants out to sea in inflatable dinghies — most of which are made in China, are very poor quality and are disposable, he said.
Migrants can pay up to 1,000 euros ($1,130) to board a dinghy with around 120 people, while in the past they did not usually carry more than 80 passengers.
People wanting a place on a wooden boat can pay up to 3,500 euros, and there too the numbers have spiked from around 200 passengers to close to 400, he said.
At least 3,080 people have died or are feared drowned in the Mediterranean since the start of the year in their attempts to reach Europe, according to the UN refugee agency (UNHCR).
Related Articles
Nov 02,2016
ROME — Training Libya's coastguard to stop people smugglers and rescue boat migrants could help save many lives and avoid incidents in which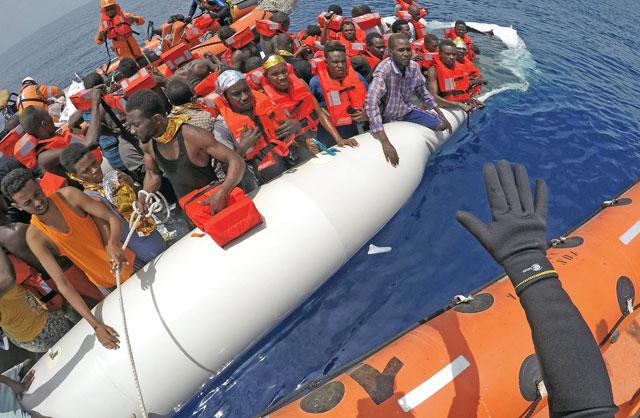 Nov 23,2017
ROME — The EU's anti-trafficking operation is working to train Libya's coastguard on how to respect the human rights of migrants recovered a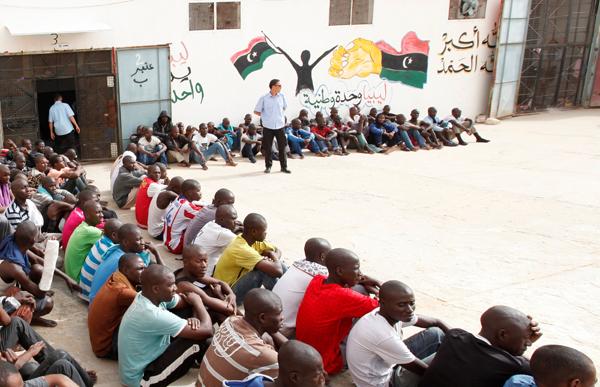 Jun 02,2016
TRIPOLI — After a flurry of boat departures that sent hundreds of migrants to their deaths in the Mediterranean, survivors told police they
Newsletter
Get top stories and blog posts emailed to you each day.