You are here
Renewed Kurdish conflict angers Turks, overshadows election
By Reuters - Aug 27,2015 - Last updated at Aug 27,2015
ISTANBUL — Clinging to his brother's coffin, draped in the red Turkish flag, Lieutenant Colonel Mehmet Alkan's outburst was a rare public show of defiance from a serving officer as Turkish jets bombard Kurdish militants.
"Who is his murderer? Who caused this? How come those who spoke of settlement until yesterday now speak of war," he shouted in front of television cameras as they filmed mourners, in thinly veiled reference to Turkey's political leaders.
His brother was also an officer in the armed forces and the latest victim of renewed conflict in the mostly Kurdish southeast, where Turkey has launched air strikes on Kurdistan Workers' Party (PKK) militants in response to what it says are increased attacks on the security forces.
The violence has rekindled old wounds from a 30-year-old conflict and unleashed a wave of anger towards the pro-Kurdish opposition, President Recep Tayyip Erdogan and the government, raising the prospects of a highly-charged campaign for a November election and concerns over security around the poll.
Erdogan and government ministers have done little to quell the flames at an already tense time for the NATO member as it battles slowing economic growth and risks blowback from its fight against the Daesh terror group in Syria.
Nationalist anger has been directed at the pro-Kurdish opposition, which entered parliament as a party for the first time in June. Government ministers have meanwhile been booed and jeered at soldiers' funerals in rare shows of public frustration.
"Those reactions are just sparks from a large ball of fire," said Onder Celik, head of a Turkish war veterans' association in Istanbul, whose office walls are lined with photographs of members of the security force members killed in the conflict.
He blamed the PKK for exploiting the state's "good intentions" by sabotaging a peace process — begun by Erdogan in 2012 — and using a lull in fighting to build up its strength.
The group, designated a terrorist organisation by Turkey, the United States and European Union, took up arms in 1984 and more than 40,000 people have since been killed. The violence had halted after talks began with its jailed leader Abdullah Ocalan.
"Now in all parts of Turkey there are street battles. The government did whatever the PKK wanted and they responded with gunfire," said Celik, who lost a leg after being wounded in a PKK attack in the eastern province of Bingol in 2007.
Angry voters
The surge in violence has dredged up bitter memories of the peak of the conflict in 1994-1996, when more than 3,000-4,000 militants were killed yearly.
Such deep polarisation raises the prospect of difficult run-up to the election in November, particularly with three pro-Kurdish HDP opposition members set to serve in an interim power-sharing cabinet.
Ankara has declared more than 100 temporary military zones across the mainly Kurdish southeast, prompting the main opposition CHP to table a parliamentary question on how security can be guaranteed during the election campaign.
Davutoglu has pledged to provide election security in all regions, saying that maintaining public order is the priority.
But the latest violence has triggered attacks on offices of the HDP by nationalists who see it as a political offshoot of the PKK. Memories are also fresh of a bomb attack on an HDP rally on the eve of the last election on June 7.
HDP leader Selahattin Demirtas has called on the PKK to declare a fresh ceasefire but accused the ruling AK Party and in particular its founder Erdogan of fomenting the conflict in a bid to shore up nationalist support.
"This war is not our war. We will not turn a blind eye to our children being killed for the [presidential] palace," he said in a recent speech.
Erdogan angrily dismissed such words as "slander" in a speech on Wednesday, saying he doubted the mental health of anyone that believed it and that media groups who spread such ideas shared responsibility for the blood and tears shed.
Erdogan invested major political capital in the peace process and says he ended a decades-old state policy of denying Kurdish rights with reforms boosting the situation of a minority making up some 20 per cent of Turkey's 78 million population.
Government officials say PKK pledges made during the peace process have gone unfulfilled, notably the withdrawal of fighters to northern Iraq and the laying down of weapons.
Erdogan's call during the process to "stop the blood, we don't want the mothers to cry" has now been replaced by a pledge to continue the fight "until not one terrorist is left within our country".
Despite the nationalist fervour, polls suggest the violence has done little to dent support for the HDP.
The ruling AK Party, founded by Erdogan, lost its majority in the June 7 election for the first time since coming to power in 2002, partly at the hands of the HDP, which won 13 per cent of the vote and entered parliament as a party for the first time.
A survey by respected pollster Metropoll on Wednesday showed a rise in HDP support to 14.7 per cent from the 13.1 per cent it won in June, while the AK Party was still short of the votes it would need to form a single-party government.
Related Articles
Sep 09,2015
DIYARBAKIR, Turkey — Rising violence in southeast Turkey following the collapse of a ceasefire between the government and Kurdish insurgents
Jul 29,2015
ANKARA — Turkish President Recep Tayyip Erdogan said on Tuesday it was impossible to continue a peace process with Kurdish militants and urg
Sep 11,2015
IDIL, Turkey — Turkish security forces stopped a group of pro-Kurdish politicians on Thursday from marching to a town where they say a week-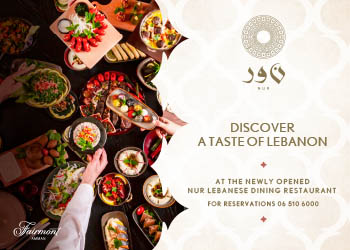 Newsletter
Get top stories and blog posts emailed to you each day.