You are here
Regime officials meet Kurds in bid to quell Syria clashes
By AFP - Apr 23,2016 - Last updated at Apr 23,2016
QAMISHLI, Syria — Syrian government representatives flew in from Damascus on Friday to try to calm three days of deadly clashes with Kurdish militia in the northeastern city of Qamishli, a security official said.
The fighting in the mainly Kurdish city, most of which is held by the militia, has been a distraction from the two sides' common struggle against the Daesh terror group, which controls swathes of territory to the south.
"Since noon (0900 GMT), there has been a meeting at Qamishli airport between government representatives and security personnel, some of whom came from Damascus, and Kurdish representatives," the security official told AFP.
"The aim of the meeting is to calm the situation in Qamishli and put an end to the clashes."
The army and its militia ally, the National Defence Forces, control Qamishli airport and parts of the city, as well as parts of the provincial capital Hasakeh to the south.
Nearly all of the rest of the province is controlled by the Kurdish People's Protection Units (YPG), who have declared an autonomous region across the mainly Kurdish northern areas they control.
That decision has angered Damascus as well as the opposition.
Five civilians as well as 15 government loyalists and five Kurdish militiamen have been killed since the clashes erupted on Wednesday following a dispute at a checkpoint between Kurdish and Damascus-controlled neighbourhoods.
Kurdish commander Jalnak Qamishlu told AFP his units were evacuating civilians from areas hit by the fighting.
An AFP correspondent saw a woman in a long black robe clutching several bags full of her belongings scamper down a street as a military vehicle screeched by.
Kurdish fighter Ali Askar voiced defiance.
"We will not allow the National Defence Forces or the army to advance and take control of any part of our city," he said.
The YPG is regarded by the Pentagon as the most effective fighting force on the ground in Syria against the Daesh terror group.
Related Articles
Apr 24,2016
BEIRUT — Kurdish security forces will keep territory taken from pro-government forces during a rare three-day outbreak of violence in a city
Aug 21,2016
HASAKEH, Syria — Regime forces and Kurdish fighters agreed to a truce in the flashpoint Syrian city of Hasakeh on Sunday after two days of R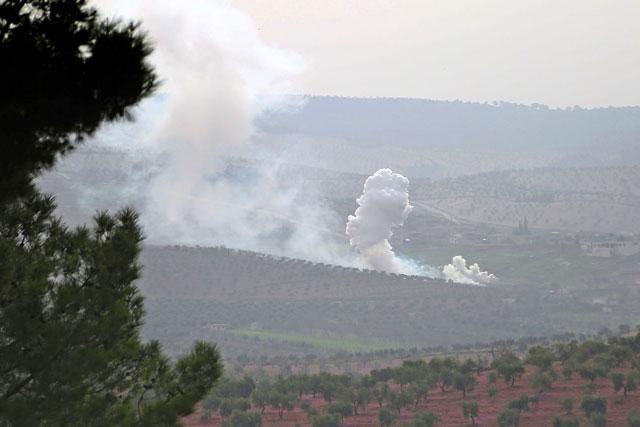 Mar 06,2018
QAMISHLI, Syria — Hundreds of miles away from family and friends facing an attack by Turkey, Kurdish and Arab forces deployed in the eastern
Newsletter
Get top stories and blog posts emailed to you each day.