You are here
Red Cross sends war surgeons to 'sinking ship' Gaza
By Reuters - Jun 02,2018 - Last updated at Jun 02,2018
A Palestinian, injured after Israeli occupation forces intervened during the 'From Gaza to Haifa: Unity of Blood and Shared Destiny' protest, is carried away at the Gaza-Israel border fence in eastern Khan Younis, Gaza, on Friday (Anadolu agency photo)
GENEVA/UNITED NATIONS — The International Committee of the Red Cross (ICRC) is sending two teams of war surgeons to Gaza and setting up a surgical unit in the enclave's main hospital to treat heavy casualties sustained during Palestinian protests along the Israeli border fence.
Since protests on the Gaza-Israel border began on March 30, Israeli occupation forces have killed 123 Palestinians and wounded thousands more, according to reports from Agence France-Presse.
This week also saw the most intense flare-up of hostilities between Palestinian fighters and Israel since the 2014 Israeli war on Gaza.
"The recent demonstrations and violence that took place along the Gaza border since the end of March have triggered a health crisis of unprecedented magnitude in this part of the world," Robert Mardini, ICRC's director for the Near and Middle East, told a news conference on Thursday in Geneva, according to Reuters.
The ICRC will set up a 50-bed surgical unit at Al Shifa hospital, Gaza's largest, Reuters reported.
"Our priority now clearly is to help gunshot wound victims. Imagine, 1,350 people with complex cases who will need three to five operations each, a total of 4,000 surgeries, half of which will be carried out by ICRC teams," he said.
"I think such a caseload would overwhelm any health system in the world, including in Geneva."
The six-month surge of medical expertise, drugs and equipment will speed the long road to recovery and relieve an overwhelmed health care system, he said.
"The last eight weeks definitely the first priority has been to save lives and save limbs. Post-operative care needs today are massive in Gaza," Dr Gabriel Salazar Arbelaez, ICRC health coordinator in Israel and the occupied territories, told reporters via Skype, as reported by Reuters.
Some 60 per cent have injuries to the legs and many will need lengthy physical therapy and psychological support, he said. Thirty-two patients have had limbs amputated, he added, citing figures from Palestinian authorities, according to Reuters.
It was important to be prepared for a "potential new massive influx of patients", Salazar said, noting it was difficult to receive permission to evacuate people for treatment abroad.
Guislain Defurne, head of the ICRC's sub-delegation in Gaza, said many people will end up permanently disabled.
Mardini said the economy of Gaza, which is blockaded by Israel and its other neighbour Egypt, was "suffocating", with high unemployment, electricity limited to four hours a day, and a broken water and sanitation system that pours 20 million litres of untreated sewage into the Mediterranean daily, Reuters reported.
"The whole Gaza is a sinking ship," he said.
Related Articles
May 31,2018
GENEVA — The Red Cross warned on Thursday that Gaza was facing an "epic" crisis, after weeks of occupation violence has left more than 13,00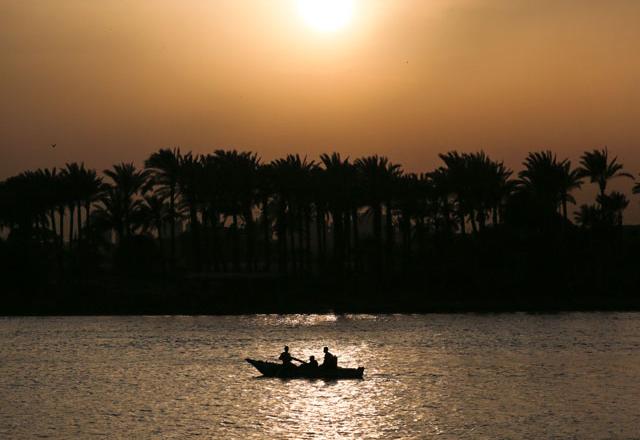 Mar 25,2015
Fighters are increasingly targetting water and sanitation facilities across the Middle East, exacerbating severe shortages for agriculture and households, the International Committee of the Red Cross (ICRC) said on Wednesday.
May 15,2018
GAZA, Palestinian Territories — Worried families crowded the halls and spilled out of rooms in Gaza's hospitals on Tuesday, as patients woun
Newsletter
Get top stories and blog posts emailed to you each day.