You are here
Palestinians reject pressure from 'oppressor' Trump
By AFP - Jan 25,2018 - Last updated at Jan 25,2018
A protester, injured after Israeli forces' intervention, is being carried away by a paramedic and other men during a protest against the US decision to recognise Jerusalem as Israel's capital near Beit Eil checkpoint in Ramallah, the West Bank, on Tuesday (Anadolu Agency photo)
RAMALLAH, Palestinian Territories —The Palestinians rejected US President Donald Trump's fresh threat to withhold hundreds of millions of dollars in aid on Thursday, with a senior official labelling him an "oppressor".
Trump said in Davos the Palestinians had "disrespected" the United States by refusing to meet with his Vice President Mike Pence.
A spokesman for President Mahmoud Abbas said they would not meet with the US administration until it withdrew its recognition of Jerusalem as Israel's capital.
"If the American administration will not go back on their decision to recognise Jerusalem as the capital of Israel, it will remain outside the [negotiation] table," Nabil Abu Rudeina said.
Another senior Palestinian official, Hanan Ashrawi, told AFP "not meeting your oppressor is not a sign of disrespect; it is a sign of self-respect".
During a meeting with Israeli Prime Minister Benjamin Netanyahu in Davos, Switzerland, Trump said the Palestinians "disrespected us a week ago by not allowing our great vice president to see them".
"We give them hundreds of millions," Trump added. "That money is not going to them unless they sit down and negotiate peace."
The United States has suspended tens of millions of dollars in aid to the United Nations' agency for Palestinian refugees.
The Palestinians froze ties after Trump's December 6 recognition of Jerusalem as Israel's capital. The Palestinians see East Jerusalem as the capital of their future state.
Trump's move broke with decades of international consensus that Jerusalem's status must be negotiated between the parties, drawing near global condemnation.
Related Articles
Jan 31,2018
BRUSSELS — EU diplomatic chief Federica Mogherini urged US reengagement in the Middle East peace process Wednesday after President Donald Tr
Mar 05,2018
OCCUPIED JERUSALEM — Israeli Prime Minister Benjamin Netanyahu has said he will discuss the possibility of US President Donald Trump a
Jan 22,2018
OCCUPIED JERUSALEM/BRUSSELS — In a fresh display of Western discord over Middle East peace efforts, the United States said on Monday its Isr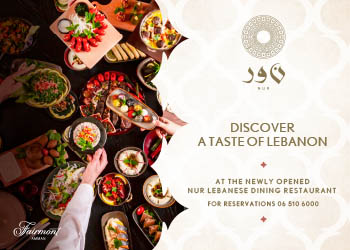 Newsletter
Get top stories and blog posts emailed to you each day.