You are here
Palestinian shock after child killed, Israelis fear more rockets
By AFP - Aug 09,2018 - Last updated at Aug 09,2018
Palestinian mourners carry the bodies of 23-year-old Enas Khammash and her 18-month-daughter Bayan during their funeral in Deir Al Balah in the central Gaza Strip on Thursday (AFP photo)
NUSEIRAT, Palestinian Territories — A Palestinian family called for answers Thursday as to why an Israeli air strike hit their relatives' home in the Gaza Strip, killing a pregnant mother and her 18-month-old daughter.
In the Gaza Strip, Enas Khammash, 23, and her daughter Bayan were asleep when an Israeli strike hit their home, killing them both, relatives and neighbours said. The girl's father was seriously injured.
The Israeli army insisted it had only struck military sites belonging to Hamas, the group that controls Gaza.
An army spokesman said he did not have details on the deaths of the woman and child. Gaza's health ministry said the deaths were the result of the Israeli strikes.
The strikes were in response to some 180 rockets and mortars fired by Hamas and other extremist groups from Gaza late Wednesday and Thursday.
Israel said it hit more than 150 Hamas sites.
'Like a nightmare'
In the family house in the Jafarawi neighbourhood of central Gaza, a strong smell of death lingered Thursday, the walls flecked with blood and mud.
The strike happened shortly after midnight.
A neighbour, Umm Walid, said she heard the sound of whimpering from the house about 30 minutes after the explosion, eventually entering to find the two bodies and Enas' husband badly injured.
"It was like a nightmare. I wish I had died before seeing this terrible scene," she said.
The house is a few hundred metres from a Hamas military base, one of several that can be found throughout Gaza — often in heavily populated areas.
"The missile hit the mosque nearby then hit the house and caused this hole before it hit the floor of the living room," said neighbour Imad, 44 and an officer in Gaza's Hamas-dominated police force.
"Shrapnel hit the little girl and her mother."
Abdullah Khammash, a cousin, wanted to know why the house had been hit.
"There are resistance bases everywhere, we don't have any relation with it," he said, referring to Hamas sites.
"I say to Lieberman come here and see for yourself the damage. I want to ask him what was the guilt of this girl?" he added, referring to Avigdor Lieberman, Israel's defence minister.
"This girl didn't know hatred of anyone and I don't hate anyone," he said.
Later the body was carried in a small coffin for the funeral, as hundreds mourned.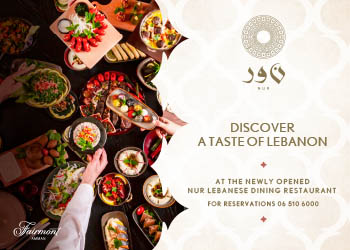 Newsletter
Get top stories and blog posts emailed to you each day.