You are here
Man arrested after Morocco sexual assault video
'Don't you have a sister?' Victim cries out during attack
By AFP - Mar 29,2018 - Last updated at Mar 29,2018
RABAT, Morocco — Morocco announced on Wednesday the arrest of a man allegedly seen in an online video sexually assaulting a girl in broad daylight, a scene that sent shock waves across the country.
The interior ministry said the unnamed 21-year-old was arrested for attempted rape of the girl aged 17 in the southern province of Rhamna.
In footage posted online on Tuesday, the assailant kneels on top of the teenager touching and hitting her as she struggles in the dusty ground to get free.
"Don't you have a sister?" she cries out, as a third person films the assault.
Authorities said the other person had been identified and that he would also be arrested as part of an investigation into the assault.
Local media have called it "a scene of rare violence" and "atrocious", while Morocco's minister for women and the family, Bassima Hakkaoui, said it was "barbaric".
The North African nation officially champions a tolerant version of Islam and does not impose the veil, but women are frequently subjected to insults, derogatory remarks and other sexist attacks in public.
Last month, after years of debate, the country passed a law to combat violence against women that officials said criminalises "acts considered forms of harassment, aggression, sexual exploitation or ill treatment".
Women's organisations said the law passed did not go far enough.
In a society divided between conservative and progressive strands, violence against women, especially in public, is often highlighted in the media and by rights groups.
It became a hot issue last August after a video on the Internet showed a young woman on a bus in Casablanca being sexually molested by a group of boys without the driver or other passengers reacting to her appeals for help.
Related Articles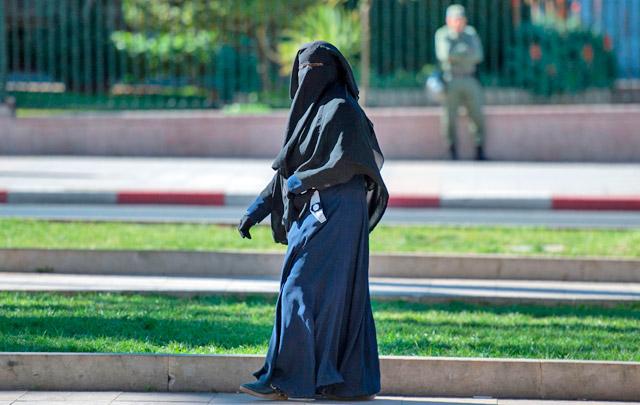 Aug 12,2017
RABAT — A video showing a group of men hounding a young woman walking alone in a Moroccan street has been shared widely on social media, spa
Mar 03,2018
BEIRUT, Lebanon — A hotly-debated new law aimed at protecting women in Morocco against domestic violence does not go far enough, said women'
Apr 17,2016
AMMAN — Justice Minister Bassam Talhouni on Sunday announced that the Cabinet endorsed the cancellation of a clause in the Penal Code's Arti
Newsletter
Get top stories and blog posts emailed to you each day.