You are here
Lebanon's Hizbollah says Syria border assault 'nearing end'
By AFP - Jul 24,2017 - Last updated at Jul 24,2017
A photo released by the media office of Lebanon's Shiite group Hizbollah on Sunday shows an artillery gun firing towards militants' position in Jurud Arsal, a mountainous region bordering with Syria (AFP photo)
BEIRUT — Lebanese movement Hizbollah said on Monday its fight against militant groups along the eastern border with war-ravaged Syria was "nearing its end", and called on fighters to surrender.
Hizbollah announced a major push on Friday to clear both sides of Lebanon's border with Syria from "armed terrorists".
The clashes are focused on Jurud Arsal, a mountainous area around the Lebanese border town of Arsal.
Tens of thousands of Syrian refugees live in the town and the surrounding Jurud Arsal area, some in camps.
"The battle against [former Al Qaeda branch] Al Nusra Front is nearing its end," Hizbollah's War Media outlet said on Monday.
"We call on all fighters left in Jurud Arsal to save themselves by laying down their arms and surrendering to guarantee their safety," it added.
Details on military developments in Jurud Arsal are limited to Hizbollah's War Media channel as most local and international media have been barred from the area.
Hizbollah, which has been fighting alongside Syrian government forces since 2013, announced the offensive on Friday morning.
The clashes have killed at least one civilian, and Hizbollah has carried out funeral services for at least 18 of its fighters.
The Lebanese army has not officially declared its participation in the offensive but has fired shells on "terrorists" in the area.
On Monday, the army and the Lebanese Red Cross helped 79 women and children refugees fleeing Jurud Arsal camps into the town of Arsal, Lebanon's official National News Agency (NNA) said.
Security around Arsal has long been a concern, with Lebanese security forces battling extremists in the area in 2014.
Tensions boiled over again last month, when Lebanese army raids on refugee camps near Arsal were met with a string of suicide attacks and grenades that left a young girl dead.
The army subsequently made dozens of arrests but announced days later that four of the detainees had died of pre-existing medical conditions, sparking allegations of torture.
On Monday, a government medical committee tasked with investigating the incident concluded the "deaths were not the result of acts of violence", but of "a variety of health problems", NNA said.
Pictures of three of the bodies provided to Human Rights Watch showed extensive cuts and bruising.
A doctor who viewed the pictures told HRW the injuries appeared "consistent with inflicted trauma in the setting of physical torture".
Related Articles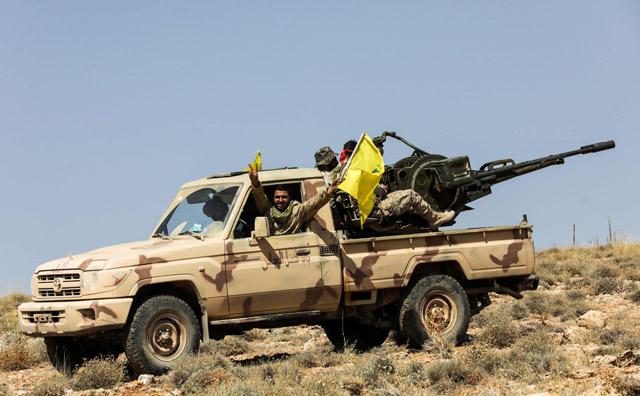 Jul 27,2017
BEIRUT — A ceasefire deal has been reached that will see extremist fighters withdraw from the Syria-Lebanon border, a top Lebanese official
Jul 30,2017
BEIRUT — Lebanon's Hizbollah movement and militants on Sunday started exchanging the bodies of fighters as part of a ceasefire deal for the
Aug 20,2017
BEIRUT — Lebanese soldiers renewed fire on the Daesh extremist group positions on the country's eastern border with Syria on Sunday after ca
Newsletter
Get top stories and blog posts emailed to you each day.