You are here
Kuwait court condemns couple to death for murder of Filipina domestic worker
By AFP - Apr 02,2018 - Last updated at Apr 02,2018
KUWAIT CITY, Kuwait — A Kuwaiti court on Sunday sentenced in absentia a Lebanese man and his Syrian wife to death by hanging over the murder of a Filipina maid, a judicial source said.
The court issued the sentence in the first hearing in the case of Joanna Demafelis, the 29-year-old maid whose body was found in a freezer in Kuwait earlier this year.
The sentencing can still be appealed if the couple returns to Kuwait, the source told AFP on condition of anonymity.
Philippines Ambassador to Kuwait Renato Pedro Villa declined to comment on the verdict, telling AFP his country would await the rendition of the convicts.
The Lebanese-Syrian couple was arrested in February in the Syrian capital Damascus following an Interpol manhunt.
Syrian authorities handed the husband, Nader Essam Assaf, over to Lebanese authorities, while his Syrian wife remained in custody in Damascus.
Philippines Undersecretary for Migrant Workers Affairs Sarah Arriola on Sunday was scheduled to hold talks with officials in Kuwait on conditions for Filipino workers, including labour law violations.
The Demafelis murder triggered a diplomatic crisis between Kuwait and the Philippines, prompting Manila to impose a departure ban for its citizens planning to work in the Gulf state.
An estimated 252,000 Filipinos and Filipinas work in Kuwait and depend on remittances to help their families back home.
In the wake of the Demafelis murder, Manila has been working to facilitate the return of its nationals who wish to leave, including those who have lost their residency status.
Ambassador Villa told AFP on Sunday that his country has already repatriated 4,000 Filipino nationals living in Kuwait without the necessary paperwork.
"We are now in talks with Kuwaiti authorities to secure an amnesty that will allow 6,000 Filipinos living without papers to return," he said.
Rights groups have voiced alarm over the plight of workers in the Gulf and other Arab countries, where migrant labour is regulated under a system known as "kafala".
The kafala, or sponsorship, system ties migrant workers' visas to their employers, prohibiting workers from leaving the country or changing jobs without prior consent.
up
7 users have voted, including you.
Related Articles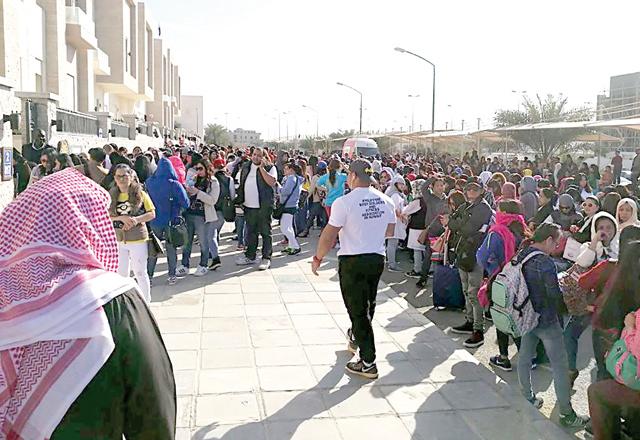 Feb 27,2018
KUWAIT CITY, Kuwait— The murder of a Filipina maid whose body was found in a freezer in Kuwait has triggered outrage and prompted Manila to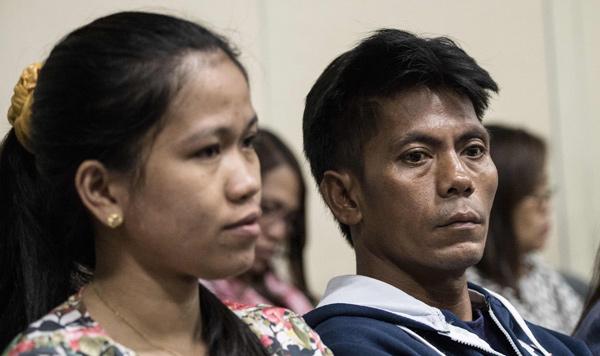 Feb 24,2018
BEIRUT — The employers of a Filipina maid found dead in a freezer in Kuwait were both arrested in the Syrian capital Damascus, a Lebanese ju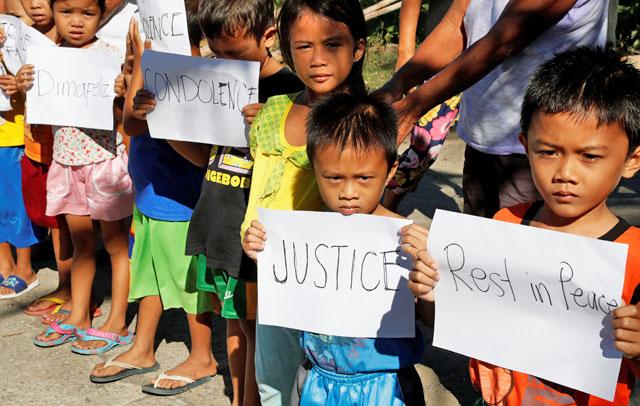 Feb 17,2018
ILOILO, Philippines — More than a hundred relatives and supporters of a Filipina maid whose body was found stuffed in a freezer in Kuwait br
Newsletter
Get top stories and blog posts emailed to you each day.