You are here
Israel says Hizbollah runs Lebanese army, signalling both are foes
By Thomson Reuters Foundation - Oct 10,2017 - Last updated at Oct 10,2017
Lebanon's Hizbollah leader Sayyed Hassan Nasrallah addresses his supporters via a screen during a rally marking Al Quds day in Beirut's southern suburbs, Lebanon, June 23 (Reuters photo)
OCCUPIED JERUSALEM — Israel said on Tuesday that the Hizbollah guerrilla group, its most potent enemy in neighbouring Lebanon, had gained control over that country's US-sponsored conventional military, signalling both would be in Israeli gunsights in any future war.
Defence Minister Avigdor Lieberman's remarks were a hard tack from more measured recent Israeli estimates that the Lebanese army maintained autonomy even if some of its troops cooperated with the better-armed, Iranian-aligned guerrillas.
Outlining potential threats in Lebanon, where Israel last fought a war against Hizbollah in 2006, Lieberman said in a speech: "We are no longer talking about Hizbollah alone".
"We are talking about Hizbollah and the Lebanese army, and to my regret this is the reality. The Lebanese army has turned into an integral part of Hizbollah's command structure. The Lebanese army has lost its independence and become an inseparable part of the Hizbollah apparatus," Lieberman said.
There was no immediate response from Lebanon, which is formally in a state of war with Israel, nor from the US embassies in Beirut and Tel Aviv.
The Lebanese army has previously said it operates independently from Hizbollah, most recently during an operation against the Daesh terror group militants at the Lebanese-Syrian border, during which the army said there was absolutely no coordination with Hizbollah fighters who attacked Daesh from the Syrian side.
'One theatre'
Hosting Lebanese Prime Minister Saad Al Hariri in July for aid talks, US President Donald Trump praised Beirut's efforts to stem the spread of Daesh and pledged continued help from Washington.
"America's assistance can help ensure that the Lebanese army is the only defender Lebanon needs," Trump said.
The Pentagon said Washington has provided Lebanon with more than $1.5 billion in military assistance since 2006, and that US special forces have been providing "training and support" for the Lebanese army since 2011.
"Strengthening the LAF [Lebanese Armed Forces] also advances a range of US interests in the Middle East that includes not only countering the spread of ISIS [Daesh] and other violent extremists but also stemming the influence of Iran and Hizbollah in the region," Pentagon spokesman Eric Pahon said.
While welcoming US action against Daesh, Israel sees Iran, Hizbollah and their allies as the greater threat and worries about their entrenchment in Syria as they help President Bashar Assad beat back a more than six-year-old rebellion.
Lieberman said Israel sought to avoid going to war again on its northern front, which, he predicted, would include Syria.
"In anything that transpires, it will be one theatre, Syria and Lebanon together, Hizbollah, the Assad regime and all of the Assad regime's collaborators," he said.
Related Articles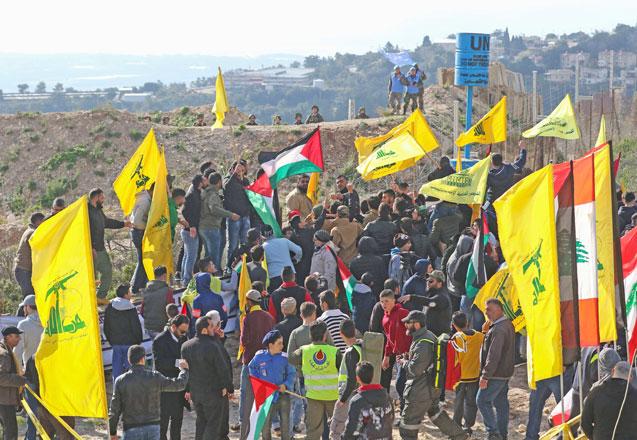 Jan 31,2018
TEL AVIV — The United States pledged continued support for Lebanon's military on Wednesday, calling it a potential counterweight to Iranian-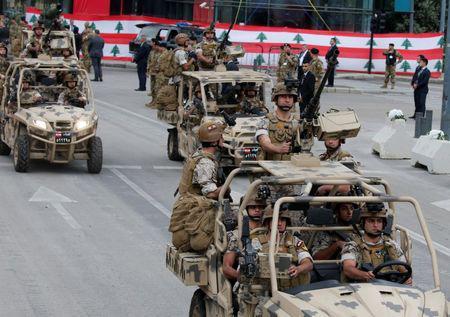 May 12,2018
WASHINGTON — The US military is committed to supporting and providing assistance to the Lebanese armed forces, the Pentagon said on Friday,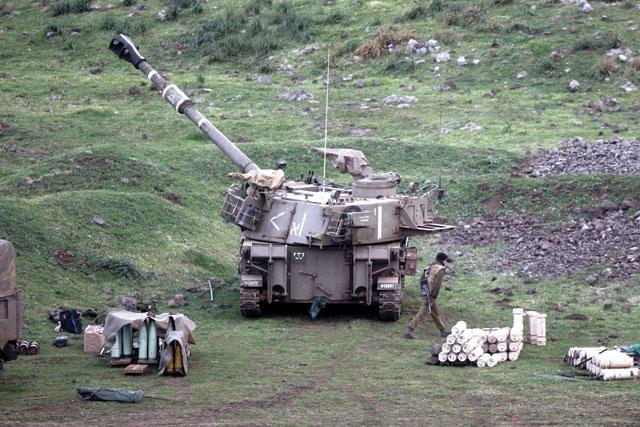 Jan 29,2015
Israel and Hizbollah signalled on Thursday their rare flare-up in fighting across the Israel-Lebanon border was over, after the Lebanese fighters killed two Israeli troops in retaliation for a deadly air strike in Syria last week.
Newsletter
Get top stories and blog posts emailed to you each day.