You are here
Israel to declare air defence shield fully operational — officer
By Reuters - Mar 20,2017 - Last updated at Mar 20,2017
OCCUPIED JERUSALEM — Israel's multitier air defence missile system will be fully operational early next month with the deployment of the David's Sling interceptor, a senior Israeli air force officer said on Monday.
David's Sling, designed to shoot down rockets fired from 100 to 200 kilometres away, will be the final piece of a shield that already includes short-range Iron Dome and long-range Arrow-2 and Arrow-3 missiles.
"In the next two weeks we will declare operational the David's Sling and at that time we will have completed our multitier [defence capability]," said the officer who could not be identified under military rules.
"I'm sure that together with the Iron Dome and the Arrow-2 and Arrow-3 it will enhance our ability to deal with threats," he added.
Israel used Iron Dome extensively to intercept rockets fired by Palestinian militants in the 2014 Gaza war, and the Arrow missiles were developed with an Iranian missile threat in mind.
David's Sling, developed and manufactured jointly by Israel's state-owned Rafael Advanced Defense Systems Ltd. and the US Raytheon Co., would likely be used to intercept projectiles fired by the Iranian-backed Lebanese guerrilla group Hizbollah, which last fought a war with Israel in 2006.
The Israeli military said it used an Arrow-2 on Friday to destroy an anti-aircraft missile fired from Syria after Israeli aircraft carried out strikes there.
Israel has mounted dozens of air raids to prevent weapons smuggling to Hizbollah, which is fighting rebels alongside the Syrian army. However, the interception of a missile making its way over the Syrian border was an uncommon incident.
Related Articles
Apr 02,2017
HATZOR, Israel — Prime Minister Benjamin Netanyahu said Sunday the latest addition to Israel's missile defences meant that those seeking to
Sep 18,2017
OCCUPIED JERUSALEM — Israel on Monday inaugurated with its US ally a joint missile defence base on Israeli soil, the first ever, a senior Is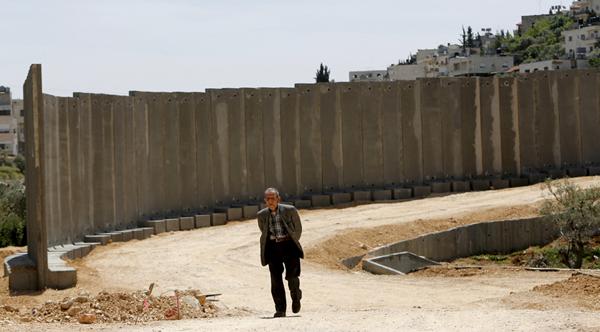 Apr 25,2016
WASHINGTON — More than four-fifths of the US Senate have signed a letter urging President Barack Obama to quickly reach an agreement on a ne
Newsletter
Get top stories and blog posts emailed to you each day.