You are here
Iraqi Sunni tribal leader assassinated in Baghdad
By AFP - Feb 14,2015 - Last updated at Feb 14,2015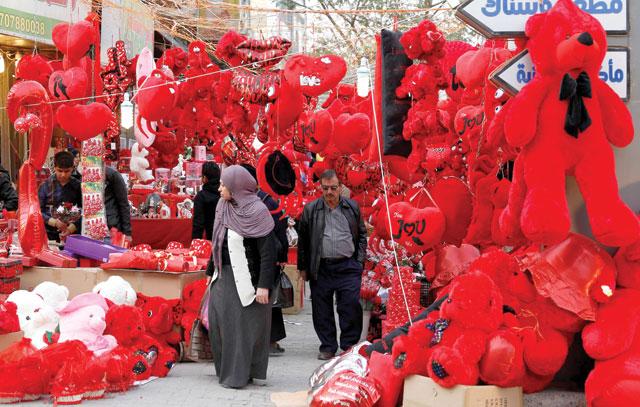 BAGHDAD — A Sunni tribal leader, his son and seven bodyguards were killed in Baghdad, a cousin told AFP Saturday, in an attack that could inflame sectarian tension in Iraq.
Sheikh Qassem Sweidan Al Janabi and most of his bodyguards were shot in the head, while son was killed by a bullet to the chest, said Abu Qusay, speaking from the cemetery where they were buried.
They were killed late Friday when unidentified gunmen attacked a three-vehicle convoy carrying Janabi and his nephew, lawmaker Zeid Al Janabi, late Friday, officials and security sources said earlier.
Janabi was later released but the tribal leader, seen as a moderate Sunni, as well as his son and at least six other people, mostly bodyguards, were killed, they had said.
"Gunmen manning a fake checkpoint stopped the convoy carrying MP Janabi and kidnapped all who were on board," a senior member of the lawmaker's staff said.
"They moved them to Sadr City, where they released the MP, then took the others and killed them. Their bodies were found next to Al Nida'a Mosque in northern Baghdad," he told AFP.
Sadr City is a vast Shiite neighbourhood in the north of the capital from which Iraq's powerful Shiite militias draw many of their recruits.
Abu Qusay told AFP by telephone that the convoy was ambushed as it made its way to Baghdad from Latifiyah, an area south of the capital.
'Message to Sunnis'
Sheikh Janabi was found sitting in the back seat of one of the cars, his hands tied behind his back with his own belt and shot in the head, he said.
His son was shot in the chest and his body was found near the vehicle while most of the bodyguards had been shot in the head, he added.
There was no immediate claim of responsibility for the killings.
But Abu Qusay accused unnamed "armed militias backed by some sides of the government", in an apparent reference to Shiite militias who have been helping Iraqi forces battle the Daesh group.
"People who carry state-issued weapons... and wear state-issued uniforms are behind the assassination," he added.
The murders are a "message to any Sunni who speaks out in the defence of Sunnis or asks for the return" of people displaced by fighting to their homes.
Sheikh Janabi had recently called for Sunni residents to return to Jurf Al Sakhr, an area south of Baghdad which government forces backed by Shiite militias recaptured from jihadists in late October, he said.
The capture of Jurf Al Sakhr by Daesh fighters had posed a threat to both Baghdad and the Shiite shrine city of Karbala, which millions of pilgrims visit each year.
Sheikh Janabi, who was born in 1952, was arrested by US troops in 2004, a year after the US-led invasion of Iraq, and served more than two years in prison, said Abu Qusay.
Interior, defence ministers summoned
Adnan Al Janabi, another MP from the same tribe, said the assassinated tribal leader was a key player in efforts to combat sectarianism.
He said Sheikh Janabi, who was a particularly prominent figure in the religiously mixed areas south of Baghdad, had "a known history of confronting terrorism, sectarianism, and supporting national reconciliation".
The lawmaker also said Janabi's only son, Mohamed, who was killed in the attack, had just returned after completing a PhD in law at the University of Glasgow.
Parliament Speaker Selim Al Juburi, also a Sunni, condemned the assassination and urged a full investigation into the attack.
He said the interior and defence ministers were summoned to parliament on Monday to provide explanations.
"Parliament will not remain silent in the face of acts that might undermine the authority of the state," said Janabi, at the start of a televised parliament session.
He said the assassination was evidence that some people in Iraq were "working to sabotage the achievements of the state".
The top UN envoy in Iraq, Nickolay Mladenov, also called for the killers to be brought to justice.
The US-led coalition carrying out air strikes against Daesh meanwhile carried out nine bombing raids in Iraq, including near the jihadists' self-proclaimed capital, the second city of Mosul, United States Central command Said Saturday.
Related Articles
Feb 15,2015
An international rights group said Shiite militias allied with Iraqi security forces have escalated a campaign of abuse against Sunni residents in recent months, as gunmen assassinated a prominent Sunni tribal leader during an ambush in a Shiite district in Baghdad.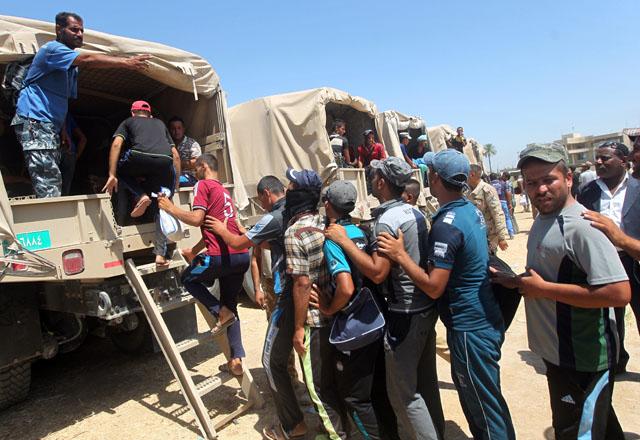 Jul 10,2014
Iraqi security forces found 53 corpses, blindfolded and handcuffed, south of Baghdad on Wednesday as Shiite and Kurdish leaders traded accusations over an Islamist insurgency raging in the country's Sunni provinces.
Mar 24,2018
WASHINGTON — Aliyah Khalaf Saleh had already lost a husband, a son and a nephew to the terror that engulfed northern Iraq in 2014.But when a
Newsletter
Get top stories and blog posts emailed to you each day.