You are here
Iraqi Kurds plan independence referendum on September 25
By Reuters - Jun 07,2017 - Last updated at Jun 07,2017
This file photo taken on August 20, 2015 shows a man sewing an Iraqi Kurdish flag bearing a portrait of Iraqi Kurdistan President Massud Barzani in Erbil, the capital of the autonomous Kurdish region of northern Iraq (AFP photo)
ERBIL, Iraq — Iraq's autonomous Kurdish region on Wednesday announced it would hold a referendum on independence, in a move the central government in Baghdad is likely to oppose strongly.
"I am pleased to announce that the date for the independence referendum has been set for Monday, Sept. 25, 2017," Kurdish leader Massoud Barzani said on Twitter.
Barzani's assistant Hemin Hawrami tweeted that voting would take place in the disputed region of Kirkuk and three other areas also claimed by the central government; Makhmour in the north, Sinjar in the northwest and Khanaqin in the east.
The president of Iraq's ruling Shiite coalition told Reuters in April it would oppose a Kurdish referendum. Ammar Al Hakim especially warned the Kurds against any move to annex oil-rich Kirkuk.
The referendum date was set after a meeting of Kurdish political parties chaired by Barzani, who heads the autonomous Kurdistan Regional Government (KRG).
Hawrami said the question put to voters would be "do you want an independent Kurdistan?"
A senior Kurdish official, Hoshiyar Zebari, told Reuters in April the expected "yes" vote would strengthen the Kurds' hand in talks on self-determination with Baghdad and would not mean automatically declaring independence.
The Kurds are playing a major role in the US-backed campaign to defeat the Daesh terror group, the ultra-hardline organisation that overran about a third of Iraq three years ago and also controls parts of Syria.
Daesh extremists have been squeezed into a small area of Mosul, their de-facto capital in Iraq, as a push to retake the city closes in.
Fear of separatism
Iraq's majority Shiite Arab community mainly live in the south while the Kurds and the Sunni Arabs inhabit different areas of the north. The centre around Baghdad is mixed.
The idea of Iraqi Kurdish independence has been historically opposed by Iraq and neighbouring Iran, Turkey and Syria, as they fear separatism spreading to their own Kurdish populations.
Kurdish officials will visit Baghdad and neighbouring states to discuss the referendum plan, Erbil-based TV Rudaw said, adding that elections for the Kurdish regional parliament are planned for November 6.
Iraq has been led by Shiites since the overthrow of Saddam Hussein, a Sunni, by the US-led invasion of 2003.
The Kurds have their own armed force, the Peshmerga, which in 2014 prevented Daesh from capturing Kirkuk after the Iraqi army fled in the face of the militants. They are effectively running the region, also claimed by Turkmen and Arabs.
Hardline Iranian-backed Iraqi Shiite militias have threatened to expel the Kurds by force from this region and other disputed areas.
The Sinjar region is populated by Yazidis, the followers of an ancient religion who speak a Kurdish language and the group most persecuted by Daesh. Makhmour is south of the Kurdish capital Erbil and Khanaqin is near the border with Iran.
Kirkuk's Kurdish-led provincial council earlier this year rejected a resolution by the Iraqi parliament in Baghdad to lower Kurdish flags which since March have been flown alongside Iraqi flags on public buildings in the region.
Masrour Barzani, head of the Kurdish government's Security Council and son of President Barzani, said in June last year Iraq should be divided into separate Shiite, Sunni and Kurdish entities to prevent further sectarian bloodshed.
Related Articles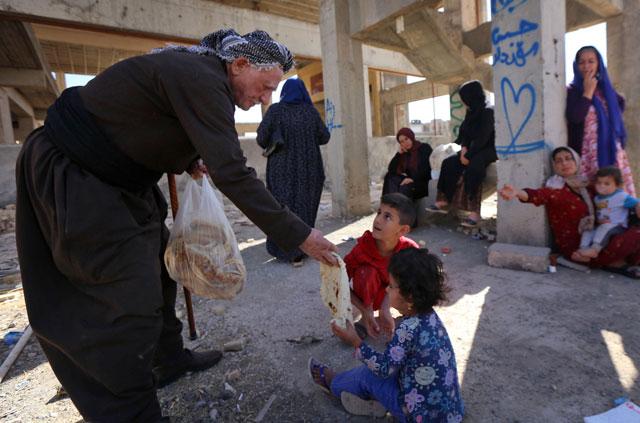 Oct 19,2017
ERBIL, Iraq/BAGHDAD — About 100,000 Kurds have fled the Kirkuk region for fear of persecution since Iraqi armed forces retook disputed terri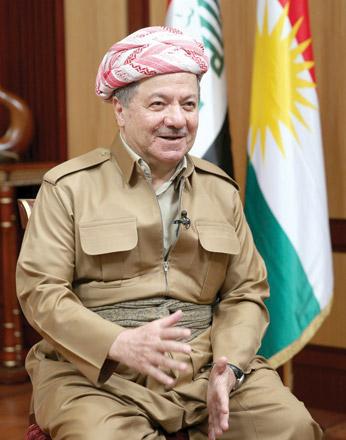 Jul 06,2017
ERBIL, Iraq — Iraq's Kurdish leader said on Thursday that there was no turning back on a bid to achieve an independent Kurdish state, but he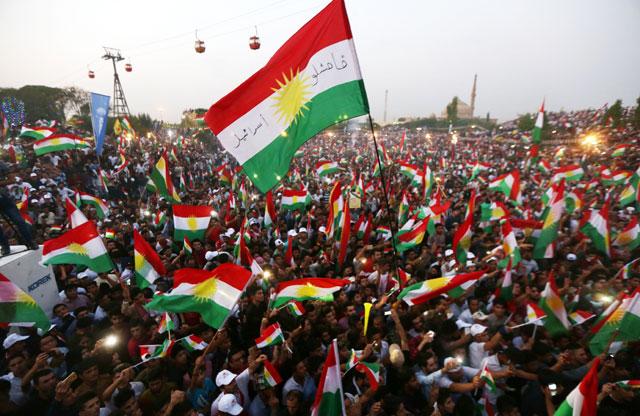 Sep 17,2017
ANKARA — Turkish President Recep Tayyip Erdogan will meet Iraqi Prime Minister Haider Al Abadi during his visit to the United States this we
Newsletter
Get top stories and blog posts emailed to you each day.