You are here
Iraqi forces launch push on Daesh-held town
By AFP - Sep 21,2016 - Last updated at Sep 21,2016
KIRKUK, Iraq — Iraqi forces launched an operation on Tuesday to retake a northern town from the Daesh terror group in the latest move to prepare a broad offensive on extremist bastion Mosul.
Army and tribal forces pushed towards Sherqat, which Daesh fighters captured more than two years ago when they swept across Iraq's Sunni Arab heartland.
The town lies on the west bank of the Tigris River in Salaheddin province, 260 kilometres northwest of Baghdad and around 80 kilometres south of Mosul.
Daesh overran large areas north and west of Baghdad in 2014, but Iraqi forces backed by US-led air strikes and training have since retaken significant ground including the cities of Ramadi and Fallujah.
Iraqi forces have already reconquered other towns north of Sherqat on the way to Mosul but the question of Shiite militia involvement in military operations there had held up the push.
"The operation to liberate Sherqat started at 5:30 am (0230 GMT) from several directions... with the support of coalition forces," Joint Operations Command spokesman Yahya Rasool said.
"We are making good progress," he told AFP. "Sherqat is important, we can't move on Mosul and have terrorists control Sherqat."
Colonel Mohammed Al Assadi, an Iraqi security spokesman, said the country's forces had retaken villages around Sherqat and were about 5 kilometres from the town.
Colonel John Dorrian, the spokesman for the US-led operation against Daesh, said coalition forces had carried out 19 air strikes over the past two weeks to set the stage for the Sherqat operation.
Sherqat is "in close proximity to their supply lines", Dorrian said, referring to routes by which Iraqi forces move troops and material for operations against Daesh.
"Clearing that area makes sure that their supply lines are protected," he said.
Ahmed Al Assadi, the spokesman of the Hashed Al Shaabi (Popular Mobilisation) paramilitary forces, said operation "Sherqat Dawn" aimed to "finish expelling those terrorist gangsters from usurped Iraqi land".
The Hashed Al Shaabi, which has played a big part in retaking Daesh-held areas since 2014, is nominally under the control of the prime minister but dominated by Tehran-backed Shiite militia.
It also includes less powerful Sunni tribal forces supporting the government against Daesh.
Rasool stressed that only tribal forces — sometimes referred to as Hashed Al Ashaeri (Tribal Mobilisation) — were fighting in Sherqat, not Shiite militias.
Prime Minister Haider Al Abadi, speaking from New York where he met US President Barack Obama, said the same operation also included efforts to flush out Daesh fighters from desert areas near Ramadi and Heet in the western province of Anbar.
While most towns and cities in Anbar are now under government control, Daesh militants are still able to move across parts of the vast arid province and have continued to harass Iraqi forces.
Iraqi forces have been moving northwards from Baghdad for almost two years, gradually retaking areas over which Daesh declared its "caliphate" in June 2014.
The jihadists have also lost ground in Syria and Libya.
Speaking before talks with Abadi, Obama said he could see quick progress in the battle for Mosul, the last major Daesh stronghold in Iraq since government forces retook Fallujah in June.
"We feel confident that we will be in a position to move forward fairly rapidly," Obama said, vowing to fight "right at the heart of the [Daesh] operation in Mosul".
Related Articles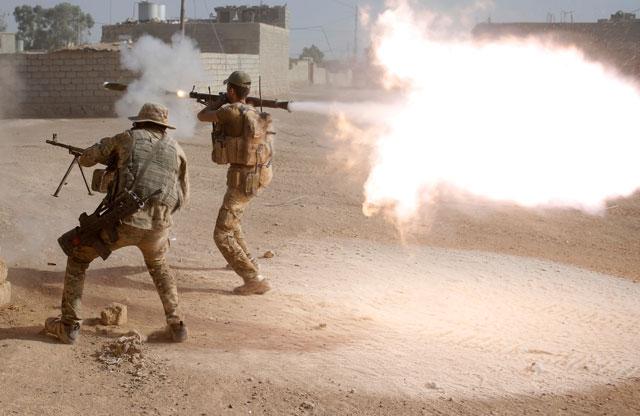 Oct 29,2016
Al Qayyarah, Iraq — Iraqi paramilitary forces launched an operation Saturday to cut the Daesh terror group's supply lines between its Mosul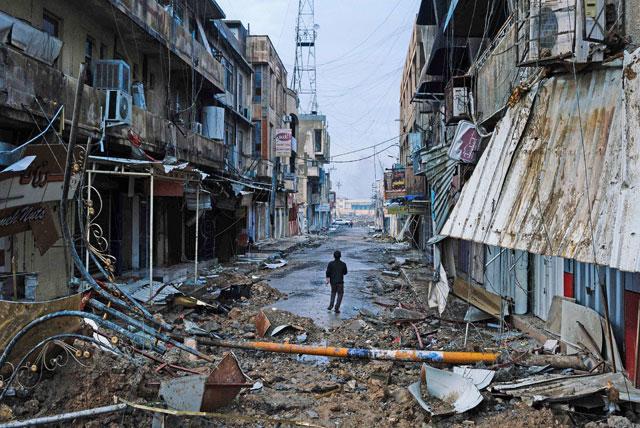 Jan 22,2017
MOSUL, Iraq — Iraqi forces used to facing deserted, explosives-rigged streets and booby-trapped buildings have not encountered as many bombs
Dec 31,2015
BAGHDAD — Iraqi forces may face a big battle near Baghdad before they can try to retake the Daesh stronghold of Mosul: Fallujah, a long-time
Newsletter
Get top stories and blog posts emailed to you each day.