You are here
Iran supreme leader: Bahrain's move against top cleric risks violence
By Reuters - Jun 26,2016 - Last updated at Jun 26,2016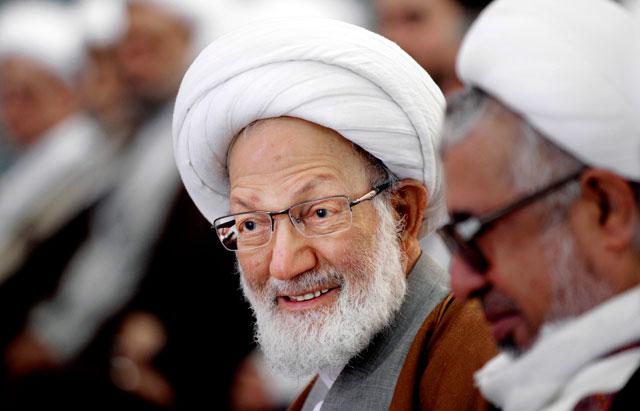 In this February 2, 2014 file photo, Sheikh Isa Qassim, Bahrain's top Shiite Muslim cleric, smiles during a gathering of Shiite clerics at a mosque in Manama, Bahrain (AP photo)
DUBAI — Iran's supreme leader has blasted as "foolishness" a decision by Bahrain's leaders to strip a top Shiite Muslim cleric of his citizenship, and said it could provoke violence from Shiites, who make up the majority in the Sunni-ruled Gulf kingdom.
The speech by Ayatollah Ali Khamenei, carried by state media, came after Bahrain's Sunni authorities stepped up measures against the island's Shiites and stripped their spiritual leader, Ayatollah Isa Qassim, of his citizenship.
"This is blatant foolishness and insanity. When he still could address the Bahraini people, Sheikh Isa Qassim... would advise against radical and armed actions," Khamenei said in remarks carried by state television on Sunday.
"Attacking Sheikh Isa Qassim means removing all obstacles blocking heroic Bahraini youths from attacking the regime."
Bahrain in 2011 put down an uprising led by Shiites demanding reforms. Since then, there have been almost daily skirmishes between Shiite youths and security forces, as well as several bomb attacks.
Bahrain accuses Iran of fomenting unrest among its Shiite population and providing financial and material support, a charge Tehran denies.
In a series of moves over the past three weeks, authorities also closed down the main Shiite opposition Al Wefaq Islamic Society, doubled the prison sentence on the group's leader, Sheikh Ali Salman, and detained prominent rights campaigner Nabeel Rajab.
Related Articles
Jun 20,2016
DUBAI — Bahrain said Monday it has revoked the citizenship of the kingdom's top Shiite cleric, accusing him of sowing sectarian divisions, i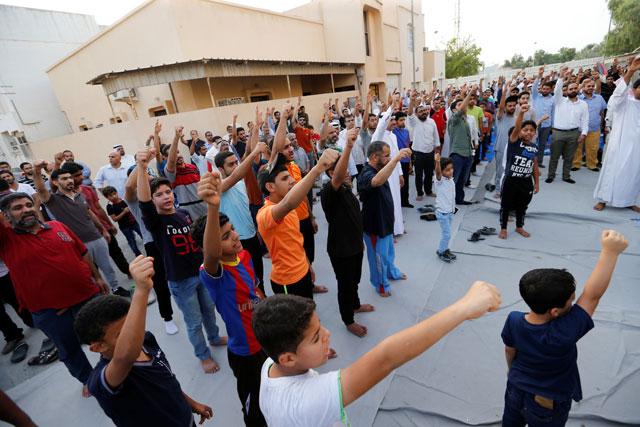 Jun 22,2016
DUBAI — Iran has warned Bahrain that it is fanning armed rebellion and "will pay the price" after an escalating crackdown on the country's S
Jul 17,2016
DUBAI, United Arab Emirates — A court in Bahrain ordered the country's main Shiite opposition group to be dissolved on Sunday, deepening a c
Newsletter
Get top stories and blog posts emailed to you each day.