You are here
Iran says dead environmentalist was part of CIA, Mossad spy network
Family, colleagues raise doubts about Kavous Seyed Emami's suicide in prison
By AFP - Feb 13,2018 - Last updated at Feb 13,2018
This handout photo released on Sunday by the family of Iranian-Canadian environmentalist Kavous Seyed Emami shows him at an unidentified location. Iran's academic community was in shock on Sunday following the death of renowned environmentalist Kavous Seyed Emami, who authorities claimed committed suicide in prison a fortnight after his arrest (AFP photo)
TEHRAN — Tehran's chief prosecutor on Tuesday accused a renowned Iranian-Canadian environmentalist who died in prison of being part of an espionage network set up by Mossad and the CIA.
Kavous Seyed Emami, 63, a renowned professor and founder of the Persian Wildlife Heritage Foundation, was buried on Tuesday in the village of Ammami around 40 kilometres north of Tehran.
Officials say he committed suicide in his prison cell a fortnight after being arrested along with seven members of his NGO.
Tehran prosecutor Abbas Jafari Dolatabadi said the NGO was set up "about a decade ago" as a cover to collect "classified information in defence and missile fields".
"Defendants in the case, under the guidance of the CIA and Mossad intelligence officers, have pursued a triple mission focused on the environment, infiltrating the scientific community and collecting information from the country's sensitive and vital centres including missile bases," he said, according to the judiciary-linked Mizanonline news agency.
He said Emami was one of the main contacts for US agents and an intelligence officer had stayed at his home.
"Members of this network installed cameras in strategic areas under cover of monitoring the environment, while in fact monitoring the country's missile activities," Dolatabadi said.
One of the NGO's key projects was monitoring the endangered Asian cheetah, which meant they operated across large swathes of Semnan province, which is home to military sites and missile-testing grounds.
Dolatabadi said the main financial backer was an Iranian-British-American citizen with the initials "MT" — probably a reference to Morad Tahbaz, a wealthy businessman and board member of the wildlife NGO, who was among those arrested last month.
Iran does not recognise dual nationals and treats them purely as Iranians, denying them certain consular services.
In November, the conservative-linked Tasnim news agency accused Tahbaz of being a big-game hunter who was trying to seize control of national park land in northern Iran.
Tahbaz comes from a wealthy family who made their fortune before the 1979 revolution and once owned the renowned Kayhan newspaper, which is now controlled by the Islamic authorities.
Post-mortem
A post-mortem was carried out on Emami's body on Monday after family and colleagues raised doubts about his suicide.
"In all cases when there is a suspicious death, a post-mortem is carried out and in this case too a post-mortem was done and then the body was handed over to the family," Payam Derafshan, a lawyer for the family told the ILNA news agency.
Derafshan said he had watched a video from the cell along with the family, which authorities have said proves he killed himself.
"Because there is not a good angle... the act of suicide is not clear," he told ILNA.
He said the video shows prison guards discovering Emami's body hours later and attempting to resuscitate him.
"It is very important why he was forced to commit suicide and the reason for it must be made clear," said Derafshan.
Members of the family have warned against the conflicting accounts being spread about Emami's death, but have not spoken directly to the media.
"It is absolutely essential that you rely on my Instagram, Telegram and Twitter posts for official news relating to future findings. There are no other reliable sources," said Emami's son Ramin, a well-known singer, on Instagram.
Seven other members of the wildlife NGO are still behind bars.
The environmental community has also been rocked by the apparent detention of Kaveh Madani, deputy head of the Environmental Protection Organisation, over the weekend.
He was back at work on Monday and released a cryptic message on social media saying: "I am safe."
A well-known water conservation activist trained in the United States, Madani was plucked in September from his job at Imperial College London to join the government, and was heralded as a symbol of President Hassan Rouhani's efforts to encourage the return of Iranians from abroad.
Emami was the second Canadian citizen to die in Iran's prisons following the murder in 2003 of 54-year-old Zahra Kazemi, who had been arrested for taking photos outside Evin prison.
The vice-president at the time Mohammad Ali Abtahi, stated she died from "a brain haemorrhage caused by a beating".
Related Articles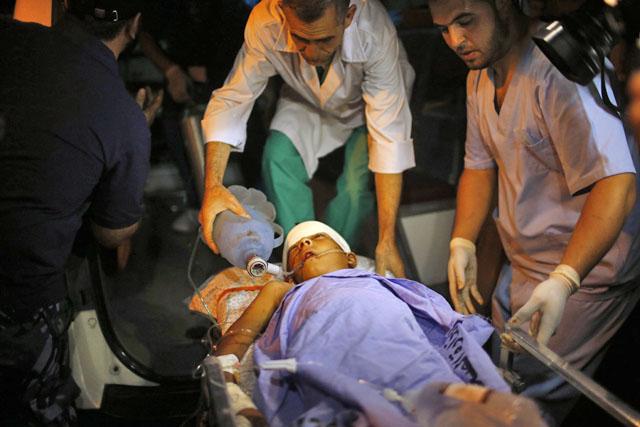 Jun 12,2014
The post-mortem of a Palestinian teenager killed in clashes with the Israeli army in the West Bank showed a live round caused his death, an NGO said Thursday.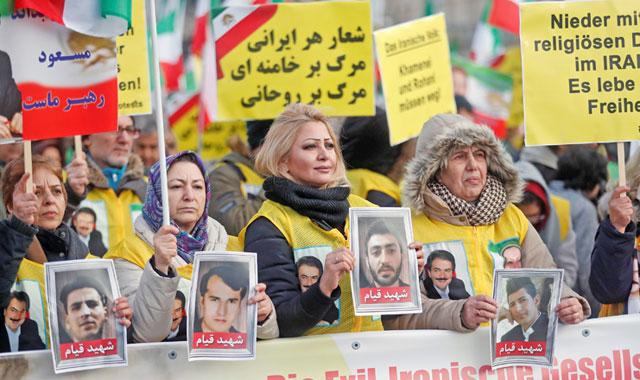 Jan 09,2018
TEHRAN — An investigation has been opened into the death in custody of a young Iranian in Tehran's infamous Evin prison, the judiciary said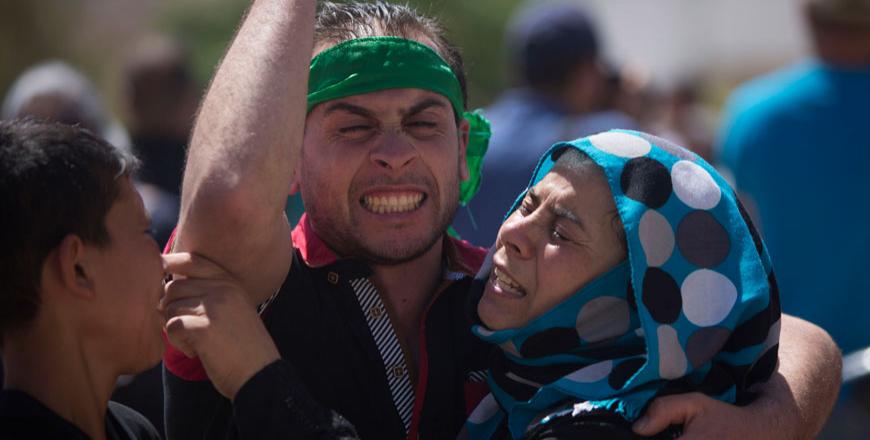 Aug 08,2015
NABLUS, Palestinian Territories — The father of a Palestinian toddler killed last week when their home was firebombed by Jewish extremists d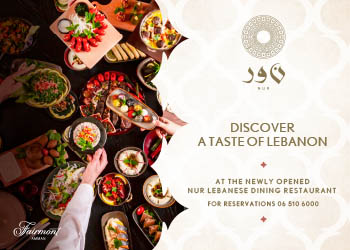 Newsletter
Get top stories and blog posts emailed to you each day.