You are here
Iran's foreign minister meets Qatar's ruler in Doha
By Reuters - Mar 08,2017 - Last updated at Mar 08,2017
DOHA — Iranian Foreign Minister Mohammad Javad Zarif held talks in Qatar on Wednesday with the country's ruler about improving relations, soured by a dispute last year between Tehran and Gulf Arab powerhouse Saudi Arabia.
Tasnim news agency said Zarif also met his Qatari counterpart during the trip to Doha, his second this year.
Qatar and two other Gulf Arab states recalled their envoys from Tehran in January 2016 in solidarity with Saudi Arabia after Iranian protesters torched the Saudi embassy in Tehran. Saudi Arabia and Bahrain cut diplomatic relations with Iran.
However, in a signal that he is looking to defuse tension with the Arab oil-exporting monarchies, Iranian President Hassan Rouhani visited Kuwait and Oman last month in his first trip to the Gulf states since taking power in 2013.
An Iranian diplomat in Doha, who declined to be named, said Zarif discussed on Wednesday with Qatar's Emir Sheikh Tamim Bin Hamad Al Thani how to "better ties" between the two countries. Qatar has yet to reinstate its ambassador to Iran.
The Gulf Arab states accuse Iran of exploiting sectarian divisions to expand its influence in Arab countries, especially in Syria, Bahrain and Yemen.
Iran, set to benefit from an easing of international sanctions after its nuclear deal with world powers in 2015, denies interfering in Arab states.
Kuwait is seen as a potential mediator. When Kuwait's emir visited Iran in 2014 it was the first by a ruler of the US-allied Gulf Arab state since the 1979 revolution.
Despite the tensions, long-standing trade links and shared access to oil and gas fields have stopped many Gulf states from shutting the door on Iran.
Related Articles
Jun 01,2014
Kuwait's Emir Sheikh Sabah Al Ahmad Al Sabah on Sunday started a landmark visit to Tehran focused on mending fences between Shiite Iran and the Sunni-ruled monarchies in the Gulf.
May 20,2014
Kuwaiti Emir Sheikh Sabah Al Ahmad Al Sabah will travel to Iran on May 31 amid a recent thaw in Tehran's relations with Gulf states, the Iranian foreign ministry said Tuesday.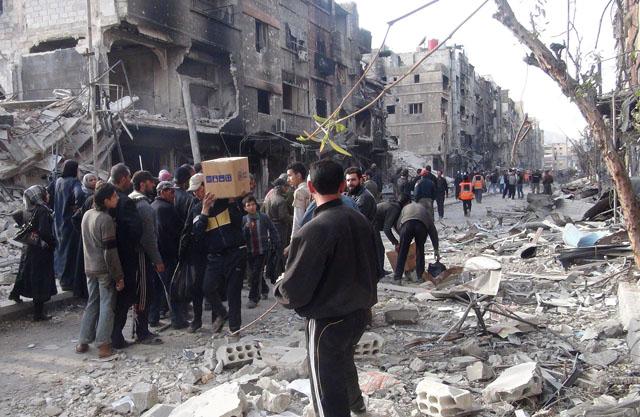 Mar 26,2014
Arab leaders at odds over supporting Islamists in upheavals across the Middle East have proved in no mood to reconcile at a summit this week, an outcome likely to satisfy Syria and Iran in their rivalry with regional heavyweights Egypt and Saudi Arabia.
Newsletter
Get top stories and blog posts emailed to you each day.