You are here
Hamas slams Palestinian unity government over wages
By AFP - Jun 09,2014 - Last updated at Jun 09,2014
GAZA CITY — Hamas on Monday slammed the Palestinian government in a wages dispute, demanding that President Mahmoud Abbas step in to ensure the Islamist movement's Gaza-based government workers were paid.
The row, the first hitch for a new unity government sworn in last week, came to a head on Thursday when Hamas government workers clashed with their Palestinian Authority-employed rivals after the latter were paid and the former were not.
"[Prime minister Rami] Hamdallah's government is not behaving well and made a mistake regarding its employees. It is violating the clauses of the reconciliation agreements," senior Hamas official Khalil Al Hayya told journalists in Gaza.
"We demand that the president, Abu Mazen [Abbas], not hesitate in instructing the national consensus government to quickly pay the salaries of Gaza [government] employees, all of whom are under the leadership of Hamdallah," he said.
Hamas demanded on Thursday that the PA take employees of the disbanded Gaza government onto its payroll, after scuffles broke out at banks in the Palestinian territory.
The unrest was the first hitch for the unity government, which was sworn in on June 2 under a reconciliation deal between Hamas and the West Bank-based Palestinian leadership to end seven years of rival administrations in the two territories.
Scuffles broke out at banks in Gaza City late on Wednesday as angry Hamas government workers tried to stop their PA counterparts withdrawing their salaries.
The PA had paid its Gaza-based employees as usual on Wednesday.
But Hamas employees, who were expecting the PA to start paying them immediately after the reconciliation deal, did not receive their wages, sparking the protests.
Hamas' 50,000 civil servants are not registered as PA employees because they were appointed after the Islamist movement ousted Abbas loyalists from Gaza in 2007.
But Hamas has been unable to pay most of its workers for several months, after severe pressure from neighbouring Egypt strangled its cash flow.
The PA said it would "study" the possibility of taking the Hamas workforce onto its payroll.
Related Articles
Jun 11,2014
Gaza's banks reopened Wednesday after being closed for six days by Hamas forces, an official said, in a dispute that is the first challenge to a new Palestinian unity government.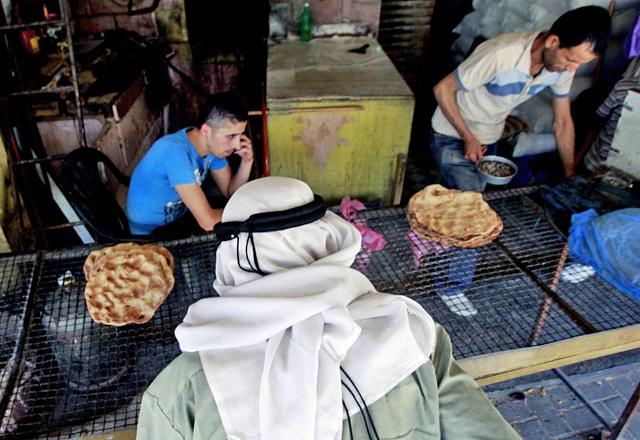 Jun 26,2014
Some 40,000 public servants hired by Hamas went on strike in Gaza on Thursday in a pay dispute that could test the resilience of the new Palestinian government, formed just weeks ago under the Islamist group's unity pact with President Mahmoud Abbas.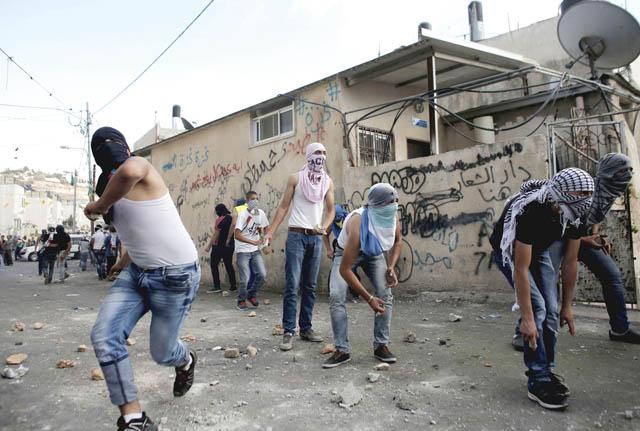 Sep 07,2014
Palestinian President Mahmoud Abbas has threatened to break off a unity agreement with Hamas if the Islamist movement does not allow the government to operate properly in the Gaza Strip.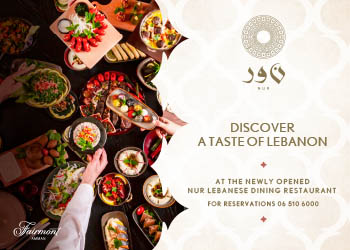 Newsletter
Get top stories and blog posts emailed to you each day.