You are here
Grief, rage in Egyptian church after Copts attacked by gunmen
Solemn funeral prayers at church turn to angry protest
By Reuters - May 27,2017 - Last updated at May 27,2017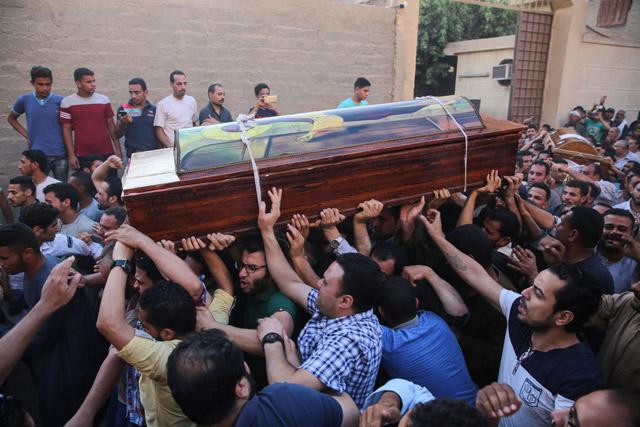 People carry the coffins of Saint Samuel's Monastery attack victims Cercis Mahrous and Beshavi Ibrahim during a funeral ceremony at Maghagha Church in Cairo, Egypt, on Friday (Anadolu Agency photo)
DAYR JARNOUS, Egypt — Thousands of Christians, weeping and praying, gathered at a church in this small southern Egyptian village on Friday to mourn seven of their community who were among the more than two dozen Christians shot dead by unidentified gunmen earlier in the day.
Their grief quickly turned to anger as funeral prayers at the Church of the Sacred Family in the village of Dayr Jarnous became a protest march with young men chanting as they carried a large wooden cross.
"With blood and soul, we will defend you, oh cross!" they yelled. "We will avenge them or die like them," they said. "There is no god but God and the Messiah is God!"
Gunmen attacked a group of Coptic Christians travelling to a monastery in central Egypt on Friday, killing at least 29 people and wounding 24, with many children among the victims.
There was no immediate claim of responsibility for the attack, which came on the eve of the Islamic holy month of Ramadan. It followed a series of church bombings claimed by the Daesh terror in a campaign of violence against Copts.
Pope Francis, who visited Egypt in April, led prayers for the victims on Saturday during a visit to the northern Italian city of Genoa.
"Let us not forget that there are more Christian martyrs now than in the early days of the Church in ancient times," he said.
On Friday the Vatican called it "a barbaric attack".
Eyewitnesses said three vehicles were attacked. A bus and a car transporting children and families to the monastery of Saint Samuel the Confessor were the initial targets.
The gunmen fired at the windows then boarded the vehicles, shooting dead all the men and firing at the feet of the women and children. They also took all the gold the women were carrying, eyewitnesses said. Some children were killed.
When one of the gunmen's vehicles had a flat tyre, they stopped a truck carrying Christian workers, shot them and took their truck.
One of the gunmen had a camera, eyewitnesses said, indicating that the group behind the shootings might release footage of the attack in the future.
'They will go to hell'
Safwat Bushra, an eyewitness from Edwa — a small town which like Dayr Jarnous lies in the province of Minya that is home to a sizable Christian minority — said he saw the shooting from the road where he was driving that morning.
He told Reuters that police at a checkpoint near the incident did not rush in to fight the gunmen and also did not allow an ambulance past the checkpoint.
"The officers and policemen at the checkpoints are known to have Islamist sympathies. Or at least they hate Copts," he said inside the church. Bushra was so enraged he had to be told by priests to calm down or leave.
A three-year-old and a four-year-old were killed, Bushra added.
Seven of the 29 Christians killed came from Dayr Jarnous. Bishop Agathon, Bishop of the Maghagha and Edwa Diocese, led the funeral prayers which were spoken in Coptic, the last living descendant of the ancient Egyptian language.
Women dressed in black wept and wailed, some even slapped themselves on the face. One woman whose father was killed had a nervous breakdown and had to be carried away from the church by others.
Even the boy and girl scouts charged with organising the prayers and responsible for internal security in the church were crying.
"Did they deserve this? They were just going to work and then were killed," said one crying woman, who did not give her name, referring to the Christian workers.
"God will avenge us. We will not do anything violent because we are Christians and love is in our hearts. It is enough that they will go to hell," she said.
Related Articles
Aug 10,2017
CAIRO — Egypt's interior ministry said Thursday its forces had killed three extremists suspected of involvement in deadly attacks agai
Apr 12,2017
CAIRO — For years, Egyptian Copt Michel Fahmy could hear a Muslim preacher invoking God's wrath on Christians in sermons blared over loudspe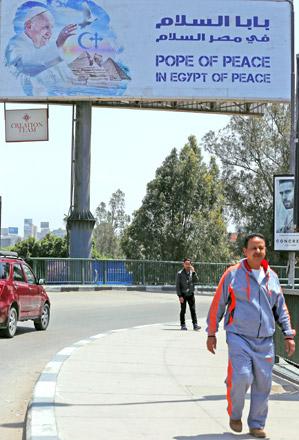 Apr 26,2017
CAIRO — Egypt's Christians are still mourning fellow members of the Coptic Orthodox community murdered this month by terrorists, but there i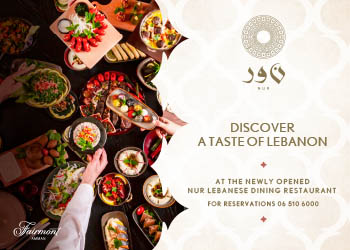 Newsletter
Get top stories and blog posts emailed to you each day.