You are here
Gov't fighters capture coastal area in Yemen
By Reuters - Dec 08,2017 - Last updated at Dec 08,2017
DUBAI — A Western-backed Saudi-led coalition scored its first major gains in Yemen since former President Ali Abdullah Saleh was killed on Monday when local fighters captured an area on the Red Sea coast from Houthi rebels, residents said on Thursday.
Local fighters loyal to Saleh, who was killed by the Iran-aligned Houthis after switching sides in the civil war, captured Al Khoukha district about 350km south-west of the capital Sanaa after heavy fighting over Wednesday night which also involved coalition forces.
Houthi forces control Sanaa and much of the rest of the impoverished country, where three years of war has killed more than 10,000 people and brought it to the verge of famine.
Saleh had helped the Houthis win control of Sanaa and much of the north, and his decision to abandon them had major implications on the battlefield.
The Houthis crushed a pro-Saleh uprising in the capital and shot him dead in an attack on his convoy on December 4.
The US and UK-backed Saudi-led coalition has stepped up air strikes on Yemen since then as Houthi forces have tightened their grip on the capital.
Residents said Saleh's killing spurred opposition to the Houthis and fighters known as the Southern Resistance, together with other local militia and backed by coalition advisers from the United Arab Emirates, launched attacks on Al Khoukha on Wednesday.
At least 25 people from both sides were killed in the fighting before Yemeni fighters captured the town of Al Khoukha and a small fishing port.
A spokesman for the Houthi movement could not be immediately reached for comment.
The Houthi-run Saba news agency has reported heavy air strikes by the coalition on Sanaa and in the Saada province in northern Yemen, but made no mention of any ground offensive in Al Khoukha area.
Saba reported at least seven members of the same family killed in an air strike on their house in Nihem district outside Sanaa, including three children. It was not possible to independently verify the report.
A Saudi-led coalition air strike on Al Khoukha in March killed at least 22 civilians.
When Saleh switched sides he announced that he was ready to end a nearly three-year-old war — widely seen as a proxy war between regional rivals Saudia Arabia and Iran — if the Saudi-led coalition agreed to stop attacks on the country.
Related Articles
Aug 28,2017
SANAA — A Yemeni colonel loyal to former president Ali Abdullah Saleh and two Houthi rebels have been killed in Sanaa, in an unprecedented e
Sep 10,2015
SANAA — Warplanes of the Saudi-led coalition on Wednesday bombed Shiite Houthi rebel positions in Sanaa, stepping up attacks in the wake of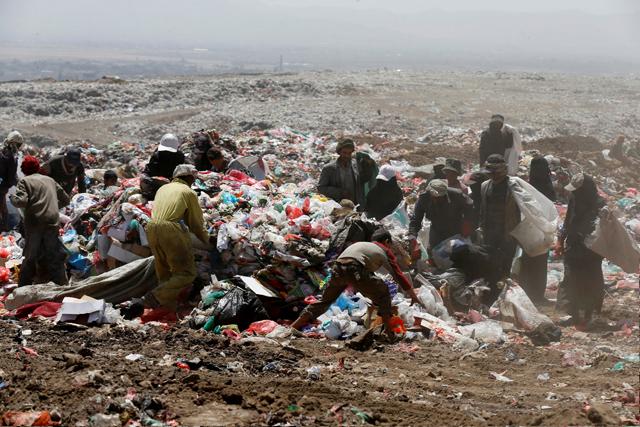 Apr 04,2017
DUBAI — Yemeni government forces and their Arab allies are massing north and south of the Houthi-held Red Sea port of Hodeidah despite Unite
Newsletter
Get top stories and blog posts emailed to you each day.