You are here
Food, families and flights: anxiety and confusion descend on Qatar
By Reuters - Jun 08,2017 - Last updated at Jun 08,2017
People walk in the popular Souq Waqif market, in the Qatari capital, Doha, Wednesday (AFP photo)
DOHA — When 31-year-old Ali Al Mohanadi heard Saudi Arabia, the United Arab Emirates and other nations were cutting ties and severing all transport links with his home country Qatar, he emptied the back of his Land Cruiser SUV and drove to a nearby supermarket.
Tensions had been building for days between Qatar and its powerful Gulf Arab neighbours and Mohanadi feared Saudi Arabia's closure of Qatar's only land border on Monday could lead to price hikes and food shortages in the import-dependent country.
"I bought lots of vegetables, frozen chicken and milk for my children, things I knew would be the first to disappear from the shelves," said Mohanadi, a former army lieutenant from Qatar's city of Al Khor. He said he wanted to be prepared but did not feel panic.
Hours later supermarkets in Doha visited by a Reuters reporter had almost run out of dairy products as scores of people waited in checkout lines and stocked up on beans and other staples.
The rift has provoked confusion and anxiety in Qatar, an energy, banking and construction hub, which is home to 2.7 million people — most of them foreigners. Some Qataris were outraged by the state of affairs.
Authorities tried to calm nerves on Wednesday, releasing a video showing a shop with shelves brimming with food and reassuring Qataris — the wealthiest people in the world per capita — that their quality of life would not be hit.
But the row over Qatar's alleged support for extremist groups has disrupted many aspects of life.
Thousands of Qataris have been unable to board flights to the UAE, Saudi Arabia and Bahrain, and cut off from relatives in those countries, in a region where cross-border marriages are common and Gulf rulers refer to each other as "brothers".
Bahrain, Saudi Arabia, Egypt, the UAE and several other countries severed diplomatic and transport ties with Doha on Monday, accusing it of supporting Islamists and their arch-foe Iran — charges Qatar says are baseless.
Qatar isolated
In further signs of Qatar's isolation on Thursday, the United Arab Emirates' national postal group said it had suspended all services to Qatar and the UAE aviation authority said it had closed air space for traffic to and from Doha.
"My mother who is originally from the UAE cannot visit her sick mother, needless to say we will not be able to see my uncles," said Mohammed, a Qatar University professor, who gave his first name only.
He said a Saudi friend of his living in Qatar had sent his child to Riyadh for a family visit before the embargo and now he does not know what to do. Qatari students in the UAE and Saudi Arabia have been told to leave before finishing exams, he said.
"The issue is presented to the West as a diplomatic spat... the reality is far worse," a Qatari diplomat said. "It is a blockade! Like that of Berlin. A declaration of war. A political, economic and social aggression."
Even if the dispute is settled, Qataris and other Gulf Arabs worry that the bitter spat which has seen both sides denounce each other as "enemies" and "traitors" of the Gulf has sown divisions and hostility that will linger on.
"I think it is three things we are scared of: family ties being severed, possible military action and losing the spirit of the Gulf Cooperation Council," said Mohammed, the professor, referring to the regional political and economic union set up in 1981.
Slogans against and in support of Qatar in Arabic have dominated Twitter, which is hugely popular in the region, and have grown steadily more nationalistic and aggressive in tone.
Qatari leader silent
The fact that Qatar's leader, Sheikh Tamim Bin Hamad Al Thani, has yet to speak publicly since ties were cut, has made some Qataris uneasy. Kuwait's ruler, who is mediating in the crisis, asked him to postpone a speech to the nation earlier this week to give dialogue efforts a chance.
"Of course we are all waiting for him to speak," said Sara Al Sulaiti, a Qatari who works in public relations.
Others say Sheikh Tamim's silence displays the tact US President Donald Trump lacked when he posted a series of Tweets on Tuesday appearing to take sides against Qatar in the dispute.
"The emir is wise not to speak," said Faraj, a Qatari engineer working for a telecommunications company. "We know that he has a plan for us. Unlike in our neighbouring countries we have deep faith in our leaders."
For low-income foreign labourers, the biggest concerns are possible food price rises and job cuts if projects are stalled because of construction materials being held up at the Saudi border.
Qatar is home to more than a million migrant labourers from countries including India, Nepal and Bangladesh, many of whom for around 1,000 riyals ($275) a month toil on construction projects including football stadiums and a metro system being built for the 2022 World Cup.
"I have never seen Qatari citizens stocking up on frozen chicken and long-life milks," said Anup Manoj, an Indian man who works as a cleaner in Doha's City Center Mall, where many shops no longer stock milk packaged by Saudi Arabia's Almarai Co, the most affordable kind of milk in Qatar.
"They have money to stock up. But when they stock up it's labourers and lower income workers who are going to suffer."
Related Articles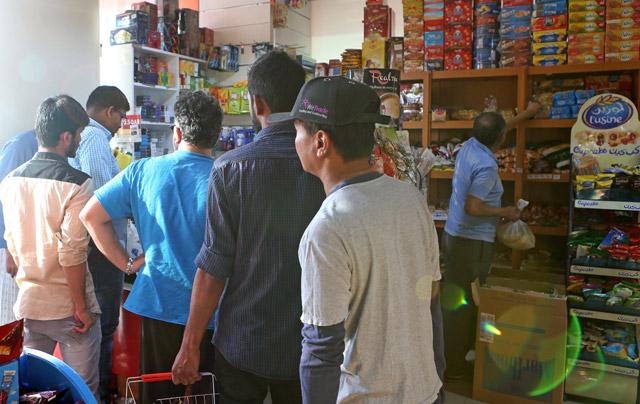 Jun 06,2017
RIYADH — Arab nations including Saudi Arabia and Egypt on Monday cut ties with Qatar, accusing it of supporting extremism, in the biggest di
Jul 22,2017
DOHA — Qatar's emir called on Friday for dialogue to resolve a political crisis pitting his country against four Arab states, saying any tal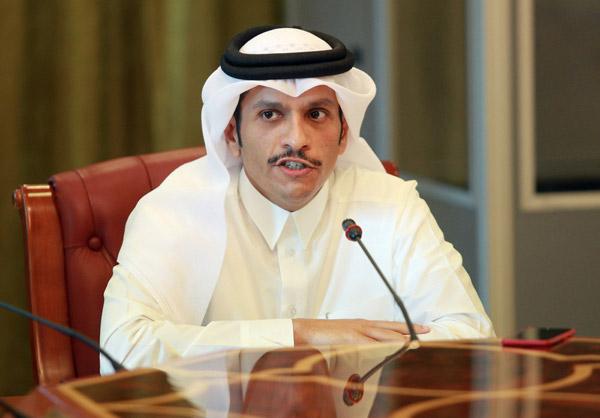 Jun 09,2017
DOHA — Qatar's foreign minister rejected attempts to interfere in the country's foreign policy on Thursday, defying calls from the emirate's
Newsletter
Get top stories and blog posts emailed to you each day.