You are here
Fateh vote sees Palestinian leader sideline rivals
By AFP - Dec 04,2016 - Last updated at Dec 04,2016
RAMALLAH —Palestinian President Mahmoud Abbas' Fateh Party announced election results to its ruling bodies on Sunday that saw the 81-year-old sideline rivals but also provided few clues to his eventual successor.
The vote for both the party's central committee and its parliament, known as the revolutionary council, came after Abbas' opponents were excluded from the election.
Beginning on Tuesday, some 1,400 delegates met in Ramallah for Fateh's first congress since 2009 and to vote in the elections.
At the congress' opening, Abbas was reelected head of the party.
Following Yasser Arafat's death in 2004, the ageing leader has been in charge of Fateh, the Palestine Liberation Organisation and the Palestinian Authority.
A number of those seen as opposing him were not invited to the gathering, and one of his main rivals, Mohammed Dahlan, was replaced on the central committee.
Dahlan is currently in exile in the United Arab Emirates and Abbas reportedly resisted pressure from Arab nations to allow him to return.
Observers saw the reduced number of delegates eligible to vote — down from more than 2,000 in 2009 — as part of a move to exclude Dahlan supporters.
The central committee includes 18 members, plus four who are appointed, and the parliament will have 80 elected members and around 40 who are appointed.
Marwan Barghouthi, a popular figure jailed by Israel for life for murder over his role in the second Palestinian Intifada or uprising, won the most votes for the central committee — more than 900.
Other key figures standing included Jibril Rjoub, a former head of intelligence who now leads the Palestinian Football Association. He secured the second-highest number of central committee votes at more than 800.
Saeb Erekat, secretary general of the Palestine Liberation Organisation and a close Abbas ally, was also reelected to the committee.
Arafat's nephew Nasser Al Kidwa, also mentioned as a possible successor to Abbas, was re-elected to the central committee as well.
'Small elite'
Abbas has not publicly backed a successor, but speculation over who will eventually replace him has mounted with polls showing most Palestinians want him to resign.
He was elected to a four-year term as Palestinian president in 2005, but has remained in office as elections have not been held.
Palestinian analyst Jamil Hilal said "a small political elite within Fateh's leadership will decide who will lead after Abbas".
That is mainly because Fateh is still deeply divided from Hamas, the Islamist movement that runs the Gaza Strip, with reconciliation attempts having repeatedly failed, he said.
A number of analysts saw his holding of the past week's congress as a success for Abbas since he was able to sideline rivals.
He "proved that he still controls both Fateh and the Palestinian Authority in financial and organisational terms and that he can use them to fulfil his vision", said Wajih Abu Zarifa, a Gazan political science professor.
But Fateh's internal workings also have an international impact since the party, founded in 1959, is the backbone of the PLO, which the international community considers the representative of all Palestinians.
Addressing the congress last week, Abbas said he remained committed to dialogue with Israel and peaceful resistance to achieve a Palestinian state.
However, many Palestinians have lost faith in the so-called peace process spelled out in the Oslo accords of the 1990s that he helped negotiate.
The congress welcomed his remarks, but at the same time also voted heavily for Barghouthi, who never hid his support for armed resistance, though while saying he opposed indiscriminate attacks.
Abbas is facing particularly grim prospects for progress on Palestinian statehood and ending Israel's nearly 50-year occupation of the West Bank for now.
Israel's government, seen as the most rightwing in the country's history, has continued settlement building in the West Bank.
Donald Trump's incoming administration in the United States is also seen as especially favourable to Israel.
Related Articles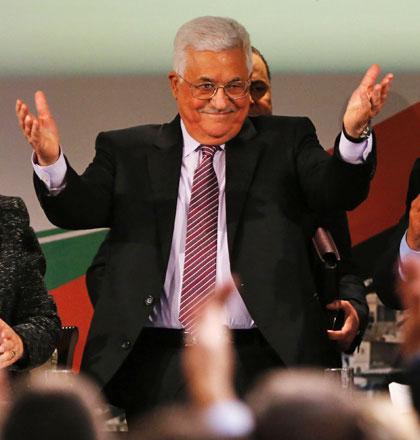 Dec 03,2016
RAMALLAH — Palestinian President Mahmoud Abbas' Fateh Party on Saturday held a vote for members of its ruling bodies that could give clues t
Jul 05,2018
RAMALLAH, West Bank — Marwan Barghouthi, a Palestinian uprising leader jailed for life by Israel, would win most votes if an election were h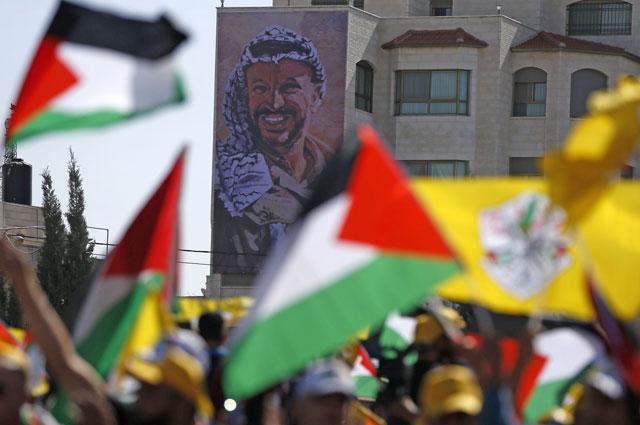 Nov 12,2016
GAZA — Days after the 12th anniversary of the death of Yasser Arafat, Palestinian leaders descended into new recriminations over who may hav
Newsletter
Get top stories and blog posts emailed to you each day.