You are here
Fateh-Hamas agreement gives unity government control over Gaza
By Reuters - Sep 25,2014 - Last updated at Sep 25,2014
CAIRO — A unity government is to take control of the Gaza Strip, after a breakthrough in talks between Palestinian factions on Thursday which could strengthen their hand in talks with Israel next month.
The Gaza ceasefire struck in August between Israel and the Palestinians called for the Palestinian Authority, led by President Mahmoud Abbas, to take over civil administration in Gaza from the Islamist Hamas.
Officials from Hamas and Abbas' Fateh movement announced the deal on Thursday in Cairo, where they had been meeting under the auspices of Egypt's intelligence services.
Hamas took power in Gaza in 2007 after making sweeping election gains, amid bitter rivalry between the Islamists and Fateh which erupted into violence. The two sides have been deeply divided since.
The factions agreed to the make-up of a national unity government in May but a dispute over the Palestinian Authority's non-payment of salaries to Gaza's public sector workers later brought relations close to breaking point.
"All civil servants will be paid by the unity government because they are all Palestinians and it is the government of all Palestinians," said Azzam Ahmed of Fateh on Thursday.
Musa Abu Marzouk, deputy chairman of Hamas' political bureau, said control of Gaza's border crossings, another contentious issue, would be shared with the United Nations.
"The United Nations will come to an agreement with Israel and the unity government on how to run the crossings," he said.
The agreement states that 3,000 members of the security forces employed by the Palestinian Authority will be merged into Gaza's security services and tasked with running the territory's border crossings.
Marzouk said the Rafah border crossing with Egypt was not part of the deal.
Gaza reconstruction
Ahmed said the two factions had agreed on "eliminating all the obstacles before the national unity government".
He said a committee comprised of all Palestinian parties would be formed to implement the agreement and resolve any further problems.
There was no initial comment on Thursday's breakthrough from Israel, which is celebrating a religious holiday.
Israel froze US-brokered peace talks with Abbas when the unity deal was first announced in April and urged the world not to recognise the new government. It regards Hamas, which refuses to recognise the Jewish state, as a terrorist group.
Fifty days of conflict in Gaza between Hamas and Israel ended late last month.
More than 2,100 Palestinians, mostly civilians, were killed along with 67 Israeli soldiers and six civilians in Israel, after Israel launched an offensive with the declared aim of halting cross-border rocket salvoes by Hamas and other groups.
The conflict left wide areas of Gaza devastated. The Palestinian Authority said in a study reconstruction work would cost $7.8 billion, two and a half times Gaza's gross domestic product.
International concerns about Hamas' inclusion in the unity government could undermine a donors' conference intended to raise reconstruction funds for Gaza, which Egypt is set to host on October 12.
Ahmed said on Thursday Palestinians would seek membership in UN organisations including the international criminal court "to enable our people to hold Israel accountable for the war crimes it has committed".
Related Articles
Nov 21,2017
CAIRO — Leading Palestinian political factions began talks in Cairo on Tuesday aimed at pushing ahead with reconciliation efforts, including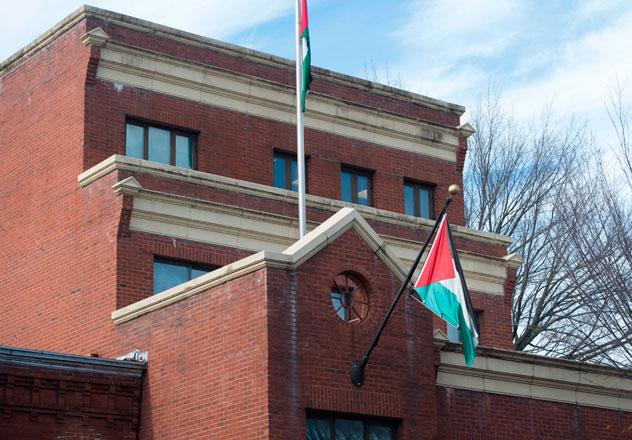 Nov 21,2017
RAMALLAH, Palestinian Territories — Palestinian officials announced Tuesday they had suspended meetings with the US following a quarrel with
Apr 29,2015
A Palestinian unity rally attended by hundreds in Gaza on Wednesday ended in scuffles that showed the depth of divisions delaying reconciliation and recovery from a devastating war.
Newsletter
Get top stories and blog posts emailed to you each day.