You are here
Evacuated Syria rebels, civilians head to Afrin
By AFP - Apr 22,2018 - Last updated at Apr 22,2018
AL BAB, Syria — Syrian rebels and civilians bussed out of an area near Damascus were heading Sunday to a northwestern pocket of the country held by pro-Turkish forces, a monitor and rebel sources said.
The displacement was the result of a negotiated withdrawal of rebels from the East Qalamun area, 60 kilometres northeast of Syria's capital.
Under the deal, several thousand anti-government fighters and their relatives are to be granted safe passage from East Qalamun to rebel-held territory in the north.
Some were being bussed even further to the area of Afrin, a hilly enclave in northwest Syria that Ankara-backed forces captured in recent months from Kurdish fighters.
Rebels said they were headed to a camp for the displaced in the area.
"There are 1,148 people on this convoy, going from the East Qalamun region to the Jandairis camp" in the Afrin region, said Abu Mahmoud, a rebel fighter responsible for the convoy's security.
He spoke to AFP near Al Bab, a northern rebel town used as a way station for such evacuation deals in recent months.
As the convoy paused outside Al Bab at a security checkpoint, children could be seen scampering off the shabby-looking buses for a break in the sun.
The Syrian Observatory for Human Rights, a Britain-based war monitor, said parts of the convoy were already arriving in the Afrin region.
"The convoy has arrived and there are already several thousand rebels and civilians resettled in Afrin," observatory chief Rami Abdel Rahman said.
"Some are squatting in abandoned homes," he added.
Tens of thousands of people were displaced by the Turkish-led assault on the Afrin region, whose small towns and villages were home to mostly Syrian Kurds.
The offensive, waged by Turkish soldiers and allied rebels, began on January 20 and eventually captured the main city of Afrin.
The Observatory said dozens of civilians were killed in the push but Ankara says it avoided any civilian casualties.
The resettlement of rebels and civilians to the area has prompted concerns about demographic changes, especially as much of the rhetoric around the original offensive included an ethnic dimension.
Ankara has accused the Kurdish militia who once held Afrin of being "terrorists".
Related Articles
Apr 25,2018
DAMASCUS, Syria — Syria's regime on Wednesday moved to tighten its grip on the capital as it retook a new region outside Damascus from rebel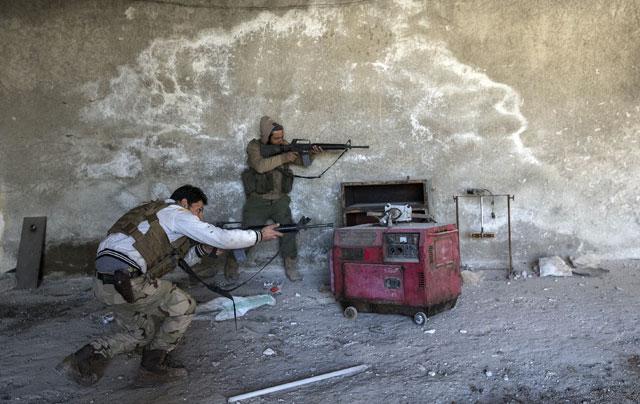 Feb 22,2017
ISTANBUL — Turkey said on Wednesday fewer than 100 extremists were still holed up in the flashpoint Daesh terror group Syrian town of Al Bab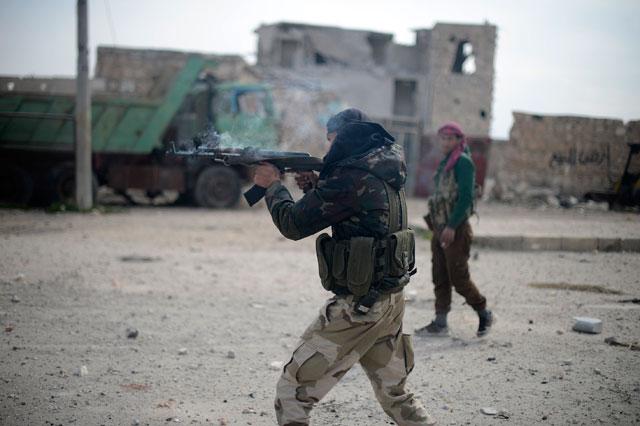 Feb 14,2017
ANKARA — Turkey-backed rebels have largely taken control of Syria's Al Bab from the Daesh terror group militants, Turkish Prime Minister Bin
Newsletter
Get top stories and blog posts emailed to you each day.