You are here
Egypt's Sisi pardons 330 young prisoners
By AFP - May 16,2018 - Last updated at May 16,2018
CAIRO, Egypt — Egyptian President Abdel Fattah Al Sisi announced on Wednesday he pardoned more than 330 young people at the start of the holy month of Ramadan, some of whom local media said were detained while protesting.
"I ask the interior minister that these young people be present tonight with their families for the suhur" meal that precedes Ramadan's daily fast, Sisi said at a youth conference broadcast on state television.
Ramadan, in which the faithful abstain from food and water from sunrise to sunset, begins on Thursday in Egypt.
Sisi had promised in 2016 to release youths imprisoned in protests that followed a crackdown of the supporters of former Islamist president Mohamed Morsi, who was ousted by the military in July 2013 following mass demonstrations against him.
Some "332 prisoner youth" have benefited from the presidential pardon, state-run Akhbar Al Youm newspaper reported Wednesday.
The paper said that those pardoned had been arrested during protests.
Sisi said he approved the pardons from a list proposed by the presidential committee to pardon young prisoners.
He has already pardoned other young detainees under the same criteria.
On Tuesday, Egypt's state security prosecutor ordered a prominent activist under investigation for alleged "fake news" be detained for 15 days, his lawyer said.
Shadi Ghazali Harb, one of the youth leaders of the 2011 revolution, faces charges of "spreading fake news and joining a terrorist entity because of his posts on Facebook and Twitter", Abdul Rahman Haridi, who attended the interrogation, told AFP.
Harb, a surgeon, was one of the leaders of the Youth of the January 25 Revolution movement that emerged from the 2011 revolt that toppled longtime president Hosni Mubarak.
He was also a leader of the Al Dustur Party, from which he resigned in 2013.
"The prosecution did not specify what terrorist entity it is referring to, but it mentioned a number of other activists... including Amal Fathi," who was arrested on Friday after publishing a video on Facebook criticising Egyptian institutions and sexual harassment.
Harb's interrogation was set to continue on Wednesday, his lawyer said.
Human rights organisations have accused President Abdel Fattah Al Sisi, reelected in March with over 97 per cent of the vote, of seeking to silence opponents.
Protests in Egypt have become a rarity since the authorities issued a law in November 2013 banning all but police-approved gatherings.
Related Articles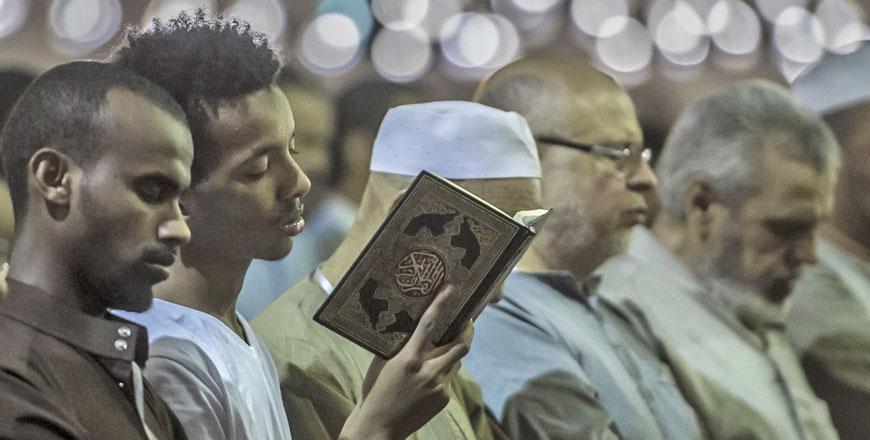 Jun 10,2018
CAIRO — A smiling Egyptian President Abdel Fattah Al Sisi appeared on state television last month to pardon more than 330 prisoners, saying
May 19,2018
CAIRO, Egypt — Egyptian authorities arrested a prominent rights activist on Friday on suspicion of belonging to a "terrorist organisation",
Mar 18,2018
CAIRO, Egypt — Mostafa Al Asar's lawyer said that he had barely started work on a documentary critical of Egypt's President Abdel Fattah Al
Newsletter
Get top stories and blog posts emailed to you each day.