You are here
In Egypt, poll finds slim majority backs Sisi
By Reuters - May 22,2014 - Last updated at May 22,2014
CAIRO — Just over half Egyptians approve of former army chief Abdel Fattah Al Sisi, an opinion poll showed on Thursday, just days ahead of a presidential election he is expected to win easily.
The poll, released on Thursday by the Washington-based Pew Research Centre, also found that 43 per cent opposed the army's overthrow of elected president Mohamed Morsi last July, a move for which the military claimed national backing.
The results of the poll suggest a nation more divided than Sisi's supporters would claim, and indicate that he may have to move quickly to shore up support in a country where popular unrest has contributed to the downfall of two presidents since 2011.
Sisi's supporters see him as the kind of strong man needed to stabilise a country in crisis. But he is reviled by Islamists as the mastermind of a coup against a freely elected leader.
Since Morsi was ousted, thousands of Brotherhood supporters have been arrested and hundreds killed and Egypt has been hit by a wave of violence.
Independent opinion polling is hard to come by in Egypt.
Pew said it had conducted face-to-face interviews last month with 1,000 Egyptians.
Sisi received a favourable rating from 54 per cent of those polled, while 45 per cent said they disapproved of him. Fifty-four per cent backed last year's military takeover.
Suggesting fatigue with the turbulent transition from Hosni Mubarak's rule, Egyptians are now more likely to say that stable government is more important than having a democratic one, Pew said.
Sisi deposed Morsi following mass protests against his rule.
The poor and the youth are more supportive of Morsi's ouster than the rich and people over 50 years old, the poll found.
In the security crackdown following Morsi's removal, hundreds of supporters from the Muslim Brotherhood have been killed and thousands imprisoned.
Despite the ban on the Brotherhood, the poll showed that 38 per cent of Egyptians rate the group favourably. That's down from 63 per cent in Pew's survey a year earlier but much higher than suggested by Sisi, who said the people had rejected the group.
Hamdeen Sabahi, Sisi's sole competitor in the presidential race, earned favourable reviews from 35 per cent of respondents, with 62 per cent expressing an unfavourable opinion of him.
The poll also revealed declining support for Egypt's military and judiciary, powerful institutions which have been key players in the last three years of political turmoil.
Forty-five per cent said the military is having a negative influence on the country versus 56 per cent who think its impact is positive.
On the judiciary, 41 per cent believe it is having a positive impact, with 58 per cent saying its influence is negative.
Egypt's courts drew international commendation this year after a judge sentenced more than 1,000 Brotherhood supporters to death in two cases criticised for a lack of due process.
Related Articles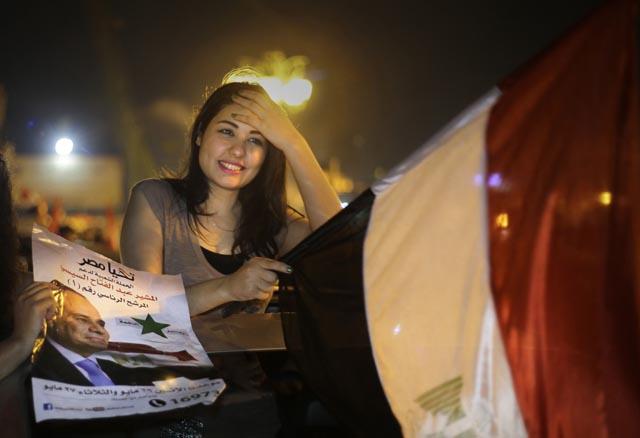 May 29,2014
Ex-army chief Abdel Fattah Al Sisi has scored a crushing presidential election triumph and consolidated the military's grip, 11 months after the overthrow of the only Egyptian president not drawn from its ranks.
Jul 19,2017
CAIRO — Some of the people who helped propel Egypt's President Abdel Fattah Al Sisi to power are calling for his replacement in an election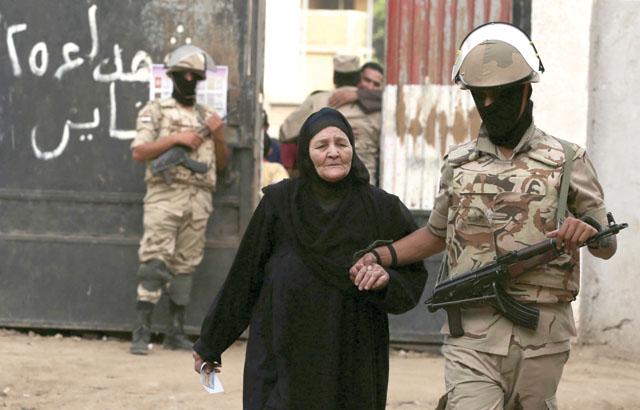 May 27,2014
Egypt's presidential election was extended by a day on Tuesday in an effort to boost lower than expected turnout that threatened to undermine the credibility of the front-runner, former army chief Abdel Fattah Al Sisi.
Newsletter
Get top stories and blog posts emailed to you each day.