You are here
Egypt's Sisi calls for Israeli concessions to Palestinians
By AFP - May 07,2014 - Last updated at May 07,2014
CAIRO — Egypt's former army chief and leading presidential candidate Abdel Fattah Al Sisi suggested on Tuesday he would not receive an Israeli prime minister absent concessions to Palestinians in peace talks.
The retired field marshal, who toppled elected Islamist president Mohamed Morsi in July, is expected to sweep the May 26-27 election. His only rival is leftist politician Hamdeen Sabbahi.
"Let them just make us happy by giving something for the Palestinians," he said in a television interview, when asked if he would receive an Israeli prime minister or visit the neighbouring country if elected.
Egypt was the first Arab country to sign a peace treaty with Israel, in 1979, but ties remained formally cold over Israel's policies towards the Palestinians.
Sisi suggested Israel should agree first to a Palestinian state, with East Jerusalem as its capital.
US-brokered talks between Israel and the Palestinians collapsed last month, with both sides blaming each other for the failure.
The Egyptian military is engaged in a counterinsurgency campaign against Islamist fighters in the Sinai Peninsula near Israel's border who have killed hundreds of security personnel, and also attacked Israel.
Israel has also voiced support for a crackdown by Egypt on smuggling tunnels linking Sinai with the Palestinian Gaza Strip, which is controlled by the Islamist Hamas movement.
Hamas has been banned in Egypt and its fighters are accused of involvement in attacks and prison breaks in the country during the 2011 uprising against veteran strongman Hosni Mubarak.
Scores of its alleged fighters are standing trial, in absentia, with the now detained Morsi on related charges.
Sisi said the military's campaign had destroyed most of the smuggling tunnels to Gaza and dried up Hamas' profits from the contraband.
But he refused to say whether Hamas "opposed" Egypt.
"I want to tell Egyptians: don't let the situation and feelings against Hamas affect your historic position on the Palestinian cause," he said.
Egypt controls the only border crossing with Gaza that bypasses Israel, opening intermittently for "humanitarian" cases.
Israel blockaded the strip in 2006, after Hamas fighters kidnapped an Israeli soldier.
Related Articles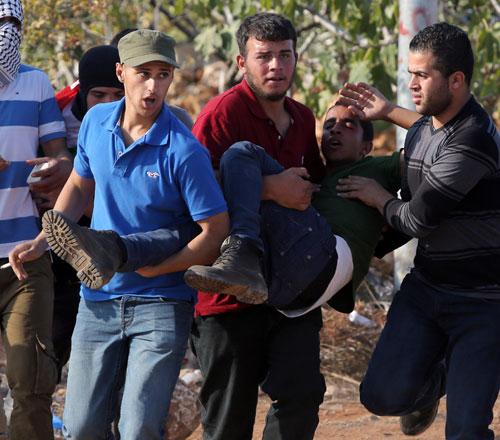 Oct 26,2014
Egypt announced on Sunday it was postponing talks in Cairo on cementing the Gaza war ceasefire after closing its border with the Palestinian enclave in response to deadly attacks in the Sinai Peninsula.
Dec 04,2016
GAZA CITY — Five Palestinians have been killed in incidents in tunnels in the Gaza Strip, officials said Sunday, including four found dead a
Jul 23,2014
President Abdel Fattah Al Sisi on Wednesday defended Egypt's role in trying to broker a Gaza truce between Israel and Hamas, which accuses him of proposing a ceasefire favourable to Israel.
Newsletter
Get top stories and blog posts emailed to you each day.