You are here
Dozens reported dead in US-led strikes as battle nears Raqqa heart
Observatory says 167 civilians have been killed in coalition strikes since August 14
By AFP - Aug 22,2017 - Last updated at Aug 22,2017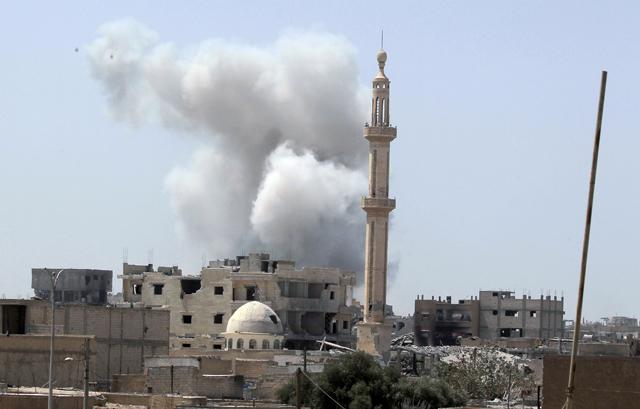 Smoke rises after an air strike during fighting between members of the Syrian Democratic Forces and the Daesh militants in Raqqa, Syria, on Sunday (Reuters photo)
BEIRUT — Dozens of civilians have died in two days of intense US-led strikes on Raqqa, a monitor said Tuesday, as fighting to retake the Syrian city from extremists nears its densely populated centre.
The coalition acknowledges it has pounded the city and surrounding area with more than 250 air strikes over the past week alone, in support of the Syrian Democratic Forces (SDF) alliance battling the Daesh terror group.
The SDF has so far captured just under 60 per cent of Raqqa, monitors say, leaving Daesh with about 10 square kilometres in the heart of the city.
But as clashes approach central Raqqa, monitors and activists have reported scores killed in intensifying coalition bombardment of the city.
On Monday, US-led air strikes killed at least 42 civilians in several neighbourhoods in Raqqa under Daesh control, according to the Britain-based Syrian Observatory for Human Rights.
Nineteen children and 12 women were among the dead, the monitor said.
The observatory says 167 civilians have been killed in coalition strikes since August 14, including 27 on Sunday.
"The tolls are high because the air strikes are hitting neighbourhoods in the city centre that are densely packed with civilians," observatory Director Rami Abdel Rahman said.
'Buildings full of civilians'
"There are buildings full of civilians who are trying to get away from the frontlines."
The coalition says avoiding civilian casualties is its "highest priority".
Speaking during a visit to Baghdad, US Defence Secretary Jim Mattis insisted Daesh tactics were to blame for placing civilians in danger.
"We are the good guys and the innocent people on the battlefield know the difference," he said.
But the coalition acknowledges a major uptick in its strikes on Raqqa, with more aircraft available since a US-backed operation successfully pushed Daesh from Mosul in neighbouring Iraq last month.
Coalition spokesman Colonel Ryan Dillon said more than 250 strikes had hit Raqqa and its surroundings in the last week, and an AFP count of the coalition's own reporting put the figure at over 300 strikes.
"It's probably logical to assume there has been some increase in civilian casualties. But I would ask someone to show me hard information," said Lieutenant General Stephen Townsend, who commands the coalition.
Dillon told AFP that the latest allegations of civilian deaths would be taken seriously and investigated.
The coalition, which operates in both countries, earlier this month acknowledged the deaths of 624 civilians in its strikes in Syria and Iraq since 2014, but rights groups say the toll is much higher.
The SDF's Arab and Kurdish fighters broke into Raqqa in early June after spending months chipping away at Daesh-held territory in the surrounding province.
"One of the major reasons for the slow progress in the Raqqa fight is the preserving of civilian lives and avoiding massive losses among them," SDF spokesman Talal Sello told AFP.
"We have opened up safe routes for civilians to cross securely towards areas controlled by our forces, who are rescuing civilians almost daily and transferring them to safe places."
Tens of thousands of people have fled Raqqa city, with the United Nations estimating that up to 25,000 civilians remain trapped there with dwindling food and fuel supplies.
Civilians, including women and children, must dodge sniper fire, Daesh-laid mines, and coalition bombardment to make it out alive.
Extremists' days 'numbered'
Activist collective Raqqa is Being Slaughtered Silently (RBSS) also reported heavy raids in recent days.
"Unfortunately, civilians have no way to protect themselves," said RBSS' Husaam Essa.
"All they can do is try to hide in whatever shelter they can and avoid going out into the street as much as possible," he told AFP.
More than 330,000 people have been killed since Syria's conflict erupted in March 2011 with protests against President Bashar Assad.
After Daesh seized Raqqa in 2014, the city became synonymous with the group's most brutal practices, including beheadings and public executions.
It served as the extremist faction's de facto capital in Syria, alongside its twin pivot Mosul in Iraq.
After ousting Daesh from Mosul, Iraqi forces are now battling the extremists in Tal Afar, the group's last major bastion in northern Iraq.
Mattis arrived in Baghdad on Tuesday for talks with top Iraqi officials on keeping the pressure up on Daesh.
"ISIS' days are certainly numbered, but it's not over yet and it's not going to be over anytime soon," he said, using an alternative acronym for Daesh.
Related Articles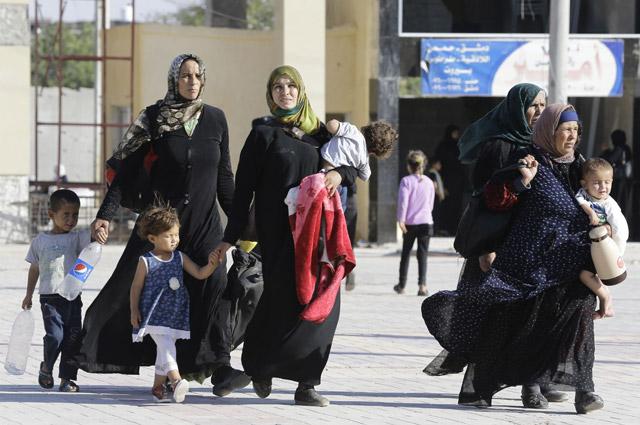 Jul 06,2017
BEIRUT — US-led coalition air strikes have killed at least 224 civilians since the Syrian forces it backs entered the Daesh extremist group
Oct 03,2017
BEIRUT — A US-led coalition air strike killed at least 18 civilians on Tuesday in the Daesh extremist group's former stronghold of Raqqa, th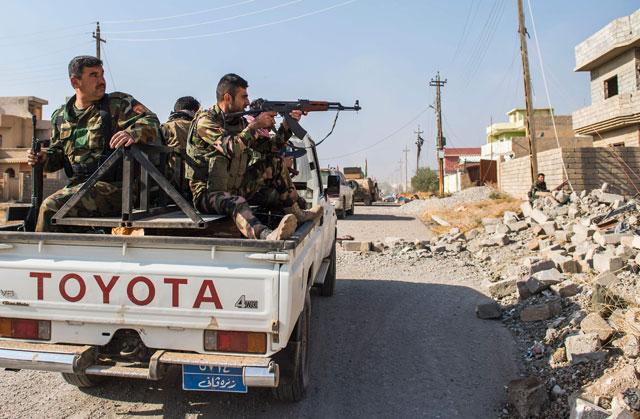 Nov 10,2016
AIN ISSA, Syria — US-backed forces pressed offensives Wednesday on Daesh strongholds in Syria and Iraq, as an air strike by the American-led
Newsletter
Get top stories and blog posts emailed to you each day.