You are here
Doubts surface on Gaza destination of rockets seized by Israel
By Reuters - Mar 25,2014 - Last updated at Mar 25,2014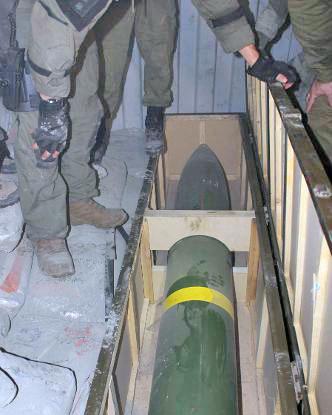 OCCUPIED JERUSALEM — Some US intelligence analysts and Middle East security officials believe that a rocket shipment seized by the Israeli navy in the Red Sea this month was destined for the Egyptian Sinai and not for the Gaza Strip, as Israel says.
A US official and two non-Israeli regional sources said Israel appeared to be insisting on the Gaza destination in order to spare the military-backed interim Egyptian administration embarrassment as it struggles to impose order in the Sinai.
Israel has little compunction about drawing scrutiny to the rocket arsenals of Gaza's governing Hamas Islamists and other armed Palestinian factions, with whom it has regularly clashed.
"Were the Israelis to say the rockets were going to Sinai, then they would also have had to say who in Sinai was going to receive the rockets," one source told Reuters, adding that such a statement would draw attention to the insurgents resisting Egypt's security sweeps in northern Sinai.
Israel says the Syrian-made M302 rockets and other munitions were hidden aboard the Panamanian-flagged Klos C while it docked in Iran. The ship was intercepted on March 5, en route to Sudan — where, Israel says, the arms would have been offloaded and trucked to Gaza through Egypt, a standard trafficking route.
Israel's allegation, echoed by its Western allies, was dismissed by Iran and Hamas as a fabrication. Officials in Egypt declined comment, saying they knew nothing about the rockets.
Israel has been hazy in public about how the 5.5 metre-long M302s might have entered Gaza. The coastal enclave is under heavy Israeli surveillance, and Cairo has clamped down on the Egypt-Gaza frontier and the smuggling tunnels there.
Asked on the day of the ship seizure which Palestinian fighters were to have received the arms cache and how, Defence Minister Moshe Yaalon said: "I don't know, but it is clear this was meant to reach terrorist groups in the Gaza Strip... The route is well known and it seems that they tried to revive it."
Rockets hard to smuggle
An Israeli military officer who took part in planning the naval interdiction told Reuters that, in the month before it happened, "not once did I hear anyone mention anything other than Gaza as the end-point for these weapons".
A US official said Washington had confirmed the Syrian and Iranian provenance of the rockets, and believed they were to have been used against Israel. But half of US intelligence analysts thought Sinai, not Gaza, was the destination, the official said.
"You look at those things and it's obvious they couldn't have been slipped into Gaza," the official said, adding that the M302s were not designed to be disassembled for easier smuggling.
Israel said it had also found 181 122mm mortar shells aboard the Klos C, and some 400,000 7.62-calibre bullets.
The US official agreed that the mortar shells were meant to go to Gaza, saying: "You can fit each of those in a backpack." But the bullets, the US official said, may have been meant for another client elsewhere in Africa.
With their 160km range, the M302s could have been launched from areas of Sinai well away from Israeli spotters along the Egyptian border, and struck Tel Aviv or Jerusalem.
A regional security source said Israel would have kept Egypt informed about the seizure but that both countries would have kept the contacts discreet. Many Egyptians dislike their 1979 peace accord with Israel and would resent being reminded of Israeli cooperation in efforts to rein in militancy in the Sinai.
Egyptian military officers, visiting Israel two weeks ago as part of routine security meetings, were taken to Eilat to view the Klos C in dock, a source briefed on the visit said.
Related Articles
Mar 06,2014
The Israeli navy seized a ship in the Red Sea on Wednesday that was carrying dozens of advanced Iranian-supplied rockets made in Syria and intended for Palestinian fighters in the Gaza Strip, the military said.
Jul 26,2014
Four children were killed and five other people were injured when a rocket landed near their homes in Rafah, an Egyptian town in Sinai near the border with Gaza, security officials said on Saturday.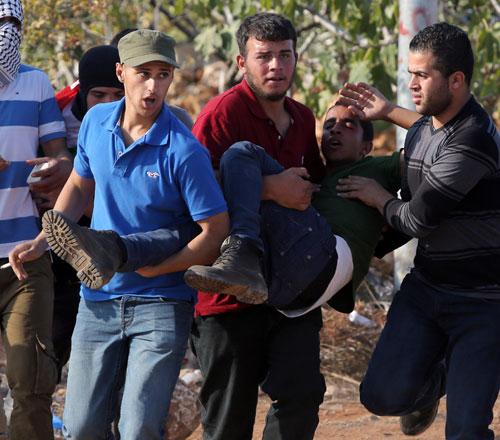 Oct 26,2014
Egypt announced on Sunday it was postponing talks in Cairo on cementing the Gaza war ceasefire after closing its border with the Palestinian enclave in response to deadly attacks in the Sinai Peninsula.
Newsletter
Get top stories and blog posts emailed to you each day.