You are here
Disaffected Tunisia youth 'ripe for radicalisation'
By AFP - Jul 02,2015 - Last updated at Jul 02,2015
TUNIS — Disillusioned with the outcome of the revolution they spearheaded, young Tunisians have become easy prey for jihadist recruiters in the birthplace of the Arab Spring, where thousands have been radicalised, experts say.
The impoverished North African nation, reeling from last week's beachside militant massacre that left 38 foreign tourists dead, has been praised for holding democratic elections and for its vibrant civil society.
But it has also become a major source of jihadists in Syria, Iraq and Libya — an estimated 3,000 Tunisians have gone to fight for the Daesh terror group and other militant movements.
To political scientist Olfa Lamloum, this comes as little surprise.
After Tunisia's 2011 uprising brought down longtime strongman Zine Al Abidine Ben Ali, many young people "believed a better world was possible", she said.
"But they faced total disillusionment. For the vast majority of them, nothing has changed at all."
Those living in marginalised neighbourhoods still face soaring unemployment, have no social security, and are frequent victims of police violence, she said.
Four years after the uprising, the security services that were known for their repressive methods under Ben Ali have yet to undergo any significant reform.
Youths living in marginalised neighbourhoods like Ettadhamon and Douar Hicher on the edges of Tunis "naturally develop a rejection towards the state that gives them nothing but the security state," said Lamloum, who heads the Tunisian section of the NGO International Alert.
That is where radical groups come in.
"In some poor areas of Tunisia, the Salafist option... [and for a smaller number, the jihadist option] appears to be the only political possibility on offer," she said.
'Common enemy'
Even having a degree does not guarantee a future in Tunisia, with youth unemployment among graduates at 30 per cent, official statistics show.
Worse still, "the more education a young person has, the fewer the chances he will find a job," Lamloum said.
Pro-democracy activist Alaa Talbi, director of the Tunisian Forum for Economic and Social Rights, said anger among the disaffected was pushing them into the arms of radicals.
"The main common enemy between Salafists and jihadists on one side, and young people who aren't necessarily fundamentalists, is the police," he said.
Many new recruits are shipped off to Syria, Libya and Iraq, only then to "return here to continue their jihad, with a view to establishing an Islamic state across the Arab world."
The perpetrator of the beach attack near Sousse, the worst jihadist massacre in Tunisia's history, identified as 23-year-old student Seifeddine Rezgui, worked occasionally in a café and once enjoyed breakdancing.
The authorities say he was likely radicalised online and that he received weapons training from jihadists in Libya.
Monica Marks, a visiting fellow at the European Council of Foreign Relations, said some sidelined young people see jihadist groups as "a shortcut to meaning".
"They can define themselves as heroes or freedom fighters."
Chaos in Libya is having a direct impact on its smaller neighbour, said Marks, as people like Rezgui and the two young men who killed 21 tourists and a policeman at the National Bardo Museum in Tunis in March travelled eastwards to train with jihadists "and plan homegrown attacks back in Tunisia".
'Europe or Daesh'
On the street, there is a sense of all-round condemnation of the Daesh-claimed attack, but also a grave feeling of concern for the fledgling democracy's future.
Poverty alone cannot explain the radicalisation drive, as middle-class young people are also joining Daesh.
Attending a protest in central Tunis to denounce Friday's attack, an employee of national carrier Tunisair in his late 40s, who asked to be identified only as Kamil, said he feared for his unemployed 23-year-old son.
"It's not about poverty — it's about having a place in society... Daesh gives them money and a role to play," said the man.
In Ettadhamen, Walid, an unemployed man in his late 20s, said jihadist recruiters are busy at work in the neighbourhood.
"You just need to go to the mosque a few times, and along comes a guy who starts brainwashing you," he said.
In the aftermath of the beach massacre, the government announced it would close 80 mosques operating illegally.
But Walid said recruiters work quietly, and "in many, many mosques", adding: "They offer hope to the hopeless."
His 28-year-old friend Jamaleddine cursed his generation's fate.
"More than anything, I want to live a good life. I want my rights," he said, with anger and desperation in his voice.
But some young men feel they only have two options, he said.
"Either they travel to Europe [illegally], or they go to Iraq or Syria and join Daesh."
Related Articles
Jul 04,2015
TUNIS — Tunisian President Beji Caid Essebsi declared a state of emergency on Saturday, saying the Islamist militant attack on a beach hotel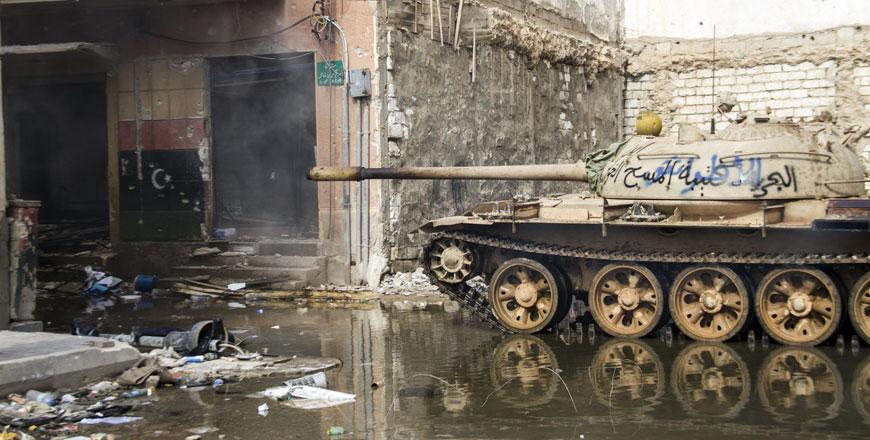 Jul 04,2015
TUNIS — Lawless Libya has become a magnet for radical militants who receive weapons training in jihadist camps before launching deadly attac
Jul 07,2015
SOUSSE, Tunisia — In late 2013, two young Tunisians returned from a jihadist camp in Libya planning to blow themselves up among foreign tour
Newsletter
Get top stories and blog posts emailed to you each day.