You are here
Diplomatic efforts on Syria sag in Kazakh capital Astana
Next meeting to take place in Russian city Sochi, opposition delegation refuses to attend
By AFP - May 16,2018 - Last updated at May 16,2018
ASTANA, Kazakhstan — Talks on Syria spearheaded by Russia in Astana failed to edge the seven-year conflict closer to a political settlement on Tuesday and cast the future of diplomatic efforts to end the crisis into uncertainty.
Backed by regime-allied Russia and Iran as well as rebel-supporting Turkey, the negotiations in Astana began in January last year, running parallel to talks overseen by the United Nations in Geneva.
The two-day talks involving both the Syrian regime and the opposition were the ninth round of Syria negotiations held in Kazakhstan to date.
But with Geneva talks stillborn and no notable gains made during the latest Kazakhstan round, the diplomatic push to end Syria's crisis appears to have entered a lull.
A joint resolution produced by the three guarantor countries Tuesday said the next high-level meeting on Syria would take place in the Russian city of Sochi in July.
But members of Syria's armed opposition present in Astana immediately ruled out attending the event in Russia.
"We want negotiations to take place in Astana and only in Astana. If the guarantor countries want to hold another meeting in another country that is up to them", said Ahmed Tomeh, a member of the opposition delegation, after the talks.
Russia's chief negotiator Alexander Lavrentyev responded by saying the country where the talks take place in "isn't important" and that other groups might attend the Sochi meeting.
"The Astana process lived, is alive and will continue to live," he said, while refusing to confirm whether or not Sochi would now displace the Kazakh capital as the major venue for negotiations.
Lavrentyev upbraided the United States for breaking form by failing to send a delegation to observe the latest round of Syria peace talks.
He also declared Daesh "practically destroyed" in Syria.
Since negotiations on Syria in Astana began at the beginning of last year, they have mostly focused on attempts to keep Syrian regime forces and their rebel opponents at arm's length.
United Nations envoy on Syria Staffan de Mistura was also present at the talks looking to end a multi-sided conflict that has claimed over 350,000 lives to date.
Related Articles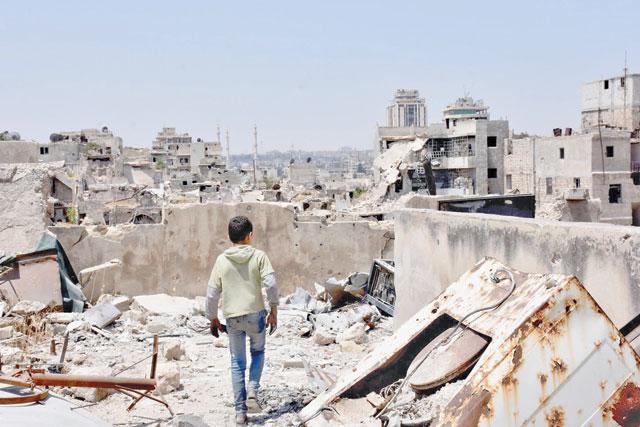 Dec 23,2017
ASTANA, Kazakhstan — Major powerbrokers agreed Friday to hold a peace congress for Syria in Russia's Black Sea resort of Sochi in late Janua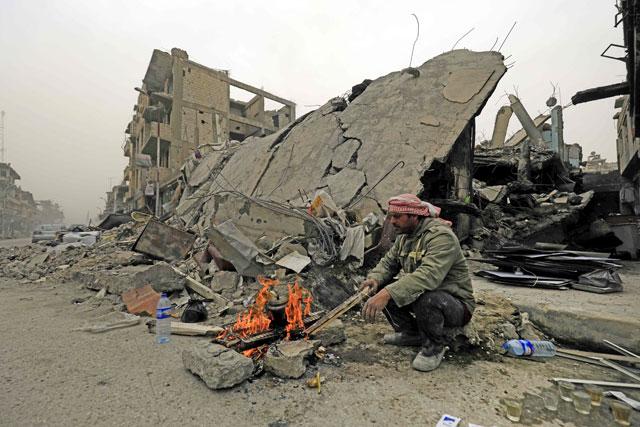 Dec 22,2017
ASTANA — Syria's opposition on Thursday said it was more important "than ever before" that Russia push Bashar Assad's government towards a p
May 19,2017
GENEVA — A new round of Syria peace talks closed Friday with little visible progress towards ending the country's conflict, as tensions boil