You are here
Deadly Jerusalem synagogue attack horrifies Israel
By AFP - Nov 18,2014 - Last updated at Nov 18,2014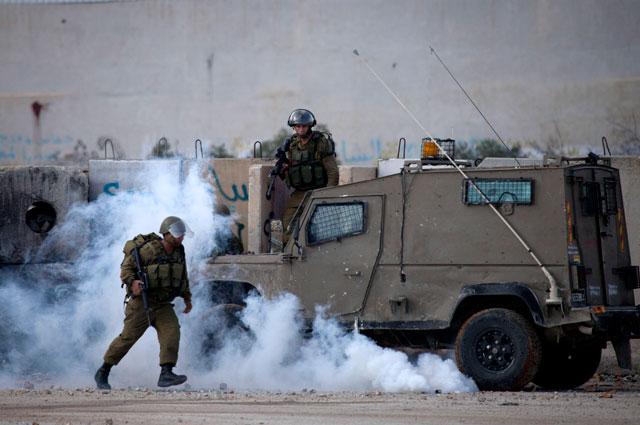 OCCUPIED JERUSALEM — Two Palestinians armed with a gun and meat cleavers burst into a Jerusalem synagogue Tuesday and killed four Israelis before being shot dead in the city's bloodiest attack in years.
It was a rare assault on a place of worship and sent shock waves through the country, raising fears that the already deadly Israel-Palestinian conflict was taking on a dangerous religious dimension.
All four victims were Israelis with dual nationality — three were US citizens and the fourth British, Israel forces said. Israel's leading ultra-Orthodox website said all four were rabbis.
The bloodshed took place as months of unrest gripped Jerusalem's occupied Arab eastern sector, resulting in a string of deadly attacks by lone Palestinians and further enflamed by the death of a Palestinian bus driver in controversial circumstances.
Eight people were wounded in Tuesday's attack, including two security officers, medics said. One person was in a critical condition and three sustained serious injuries, with eyewitnesses saying several had had limbs hacked off.
The attack began shortly before 7 am (0500 GMT) when the assailants burst in, waving meat cleavers and a gun at the synagogue in a Jewish seminary in Har Nof.
Three security personnel — two traffic officers and a forensics expert — arrived and exchanged gunfire with the attackers, killing them, security spokeswoman Luba Samri said.
Two security personnel were wounded, one critically.
The assailants were identified by family members as Uday and Ghassan Abu Jamal, cousins from the East Jerusalem neighbourhood of Jabal Mukaber. Both were in their 20s.
Israel vowed a harsh response, with Prime Minister Benjamin Netanyahu calling the bloodshed a "direct result" of incitement by Palestinian President Mahmoud Abbas and Hamas, vowing to respond with "a heavy hand".
Abbas condemned the killings, but Hamas welcomed the attack, describing it as a fitting "response" to Israeli actions in occupied East Jerusalem.
Analysts warned of escalation in a situation already fraught with tension.
"This event has the potential of being a game changer," said Kobi Michael, senior researcher at the Institute for National Security Studies, adding it created a sense that things were "out of control".
'Death to terrorists'
Witnesses spoke of a bloodbath.
"There were people running from the synagogue, and a man sitting on the pavement covered in blood," said resident Sarah Abrahams.
Emergency worker Moti Bukchi said the scene was "harrowing".
Speaking to journalists at the scene, Jerusalem Mayor Nir Barkat expressed shock at the "brutality" of the attack which took place just over 1.5 kilometres from the Yad Vashem Holocaust museum.
"To slaughter innocent people while they pray... it's insane," he said.
Har Nof is also very close to the former Palestinian village of Deir Yassin where Jewish militias massacred more than 100 villagers in 1948.
Shortly after Tuesday's attack, Israel forces went to Jabal Mukaber and rounded up family members, sparking clashes with stone-throwing youths, relatives said.
Israeli forces arrested nine people but did not say how many were family members.
East Jerusalem tinderbox
Arab East Jerusalem has been a tinderbox since early July when Jewish extremists killed a 16-year-old Palestinian in revenge for the murder of three Jewish teenagers, sparking a wave of violence which has shown no sign of letting up.
Defence Minister Moshe Yaalon vowed Israel would hunt down those who sent the perpetrators "wherever they are and in whatever way necessary, both inside and outside Israel's borders".
And Public Security Minister Yitzhak Aharonovitch pledged to ease controls on carrying weapons for self-defence in a move that would apply to anyone licensed to carry a gun, such as private security guards and off-duty army officers.
US Secreray of State Kerry condemned the attack as an "act of pure terror and senseless brutality", and called on the Palestinian leadership to denounce it.
But Hamas praised the assault and called for further attacks, saying it was a "response" to Sunday's death of the Palestinian bus driver from East Jerusalem who was found hanged inside his vehicle.
Israeli forces said a post-mortem showed no evidence of foul play in the driver's death, but colleagues said his body showed signs of violence, indicating he was murdered.
The Palestinian pathologist who attended the post-mortem also ruled out suicide, suggesting he may have been drugged then strangled, the family's lawyer said.
Related Articles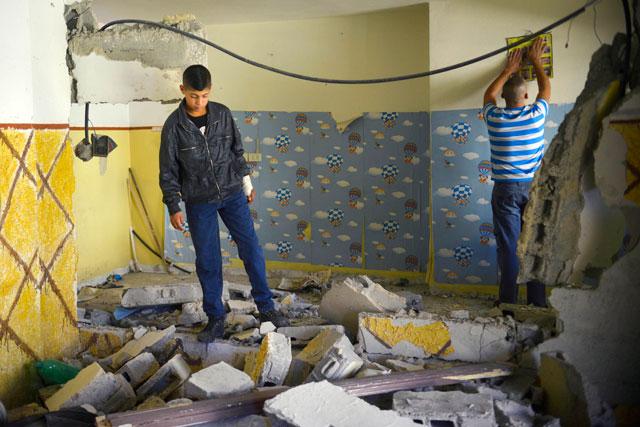 Nov 22,2014
Human Rights Watch called on Israel Saturday to stop razing the homes of Palestinians accused of attacking Israelis, saying the practice can constitute a war crime.
Nov 19,2014
Shortly before dawn Wednesday, a powerful explosion ripped out the walls of the home of Abdelrahman Shaludi, a 21-year-old Palestinian from East Jerusalem who rammed his car into Israeli pedestrians.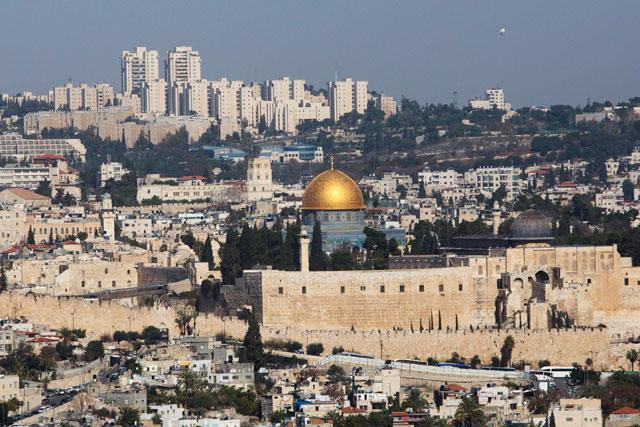 Nov 20,2014
It's a sunny morning in Jerusalem, the cafes are full and the shops are bustling, as if this week's attack on a synagogue, the deadliest in years, had changed nothing of the city's daily routine. And yet.
Newsletter
Get top stories and blog posts emailed to you each day.