You are here
Bouteflika decision to run again stirs mixed reactions in Algiers press
By AFP - Feb 11,2019 - Last updated at Feb 11,2019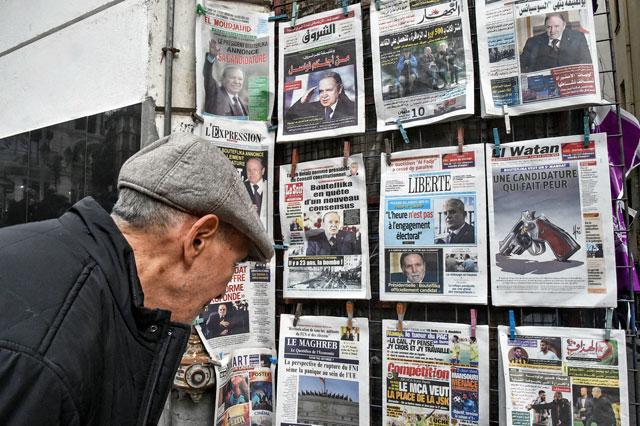 An Algerian looks at the headlines of newspapers at a kiosk in the capital Algiers on Monday, writing about the upcoming presidential election scheduled for April 18 (AFP photo)
ALGIERS — Abdelaziz Bouteflika's decision to seek a fifth term as president despite his ailing health stirred mixed reactions on Monday in the Algerian press, with one newspaper describing it as risky as "Russian roulette" and another welcoming his pledge of reforms.
The 81-year-old head of state, who uses a wheelchair and has rarely been seen in public since suffering a stroke in 2013, on Sunday announced he will run for another term in April polls.
He spoke of an "unwavering desire to serve" despite his health constraints and pledged to set up an "inclusive national conference" to address political and economic reforms.
"A frightening candidacy," headlined the French-language El Watan newspaper on its front page.
It compared Bouteflika's determination to stay in power to a game of "Russian roulette", running a cartoon of the ailing president as a single bullet in the chamber of a handgun.
A fifth mandate for Bouteflika "will only serve to aggravate the woes resulting from his previous mandates", wrote El Watan.
It said his campaign chief Abdelmalek Sellal would have to work hard "to persuade Algerians to vote for a practically bedridden man" although his duties call on him to travel and work long hours.
In contrast, Reporters, another daily, welcomed the president's pledge to bring in "deep reforms" saying it could accommodate opposition demands for change.
The TSA news website said it was clear that Bouteflika "despite his age and his illness... has no intention of" quitting as president despite a "thirst for change" in Algeria.
"This fifth mandate is one too many," it said.
The French-language Liberte said Bouteflika had dangled the promise of reforms as a payoff for staying on for another five years.
Bouteflika's widely expected announcement also had a mixed reception on the streets of Algiers.
Housewife Aicha Zaidi said she would vote for Bouteflika because "thanks to him I have decent housing for my family".
But Hamid Bramimi, 75, said that Algeria had become "the laughing stock of the world with a president who is invisible".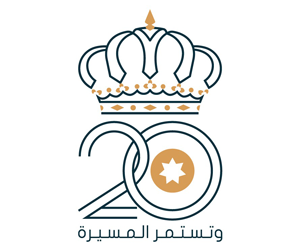 Newsletter
Get top stories and blog posts emailed to you each day.