You are here
Aid workers readying for Mosul exodus — UNHCR
By AFP - Jun 22,2017 - Last updated at Jun 22,2017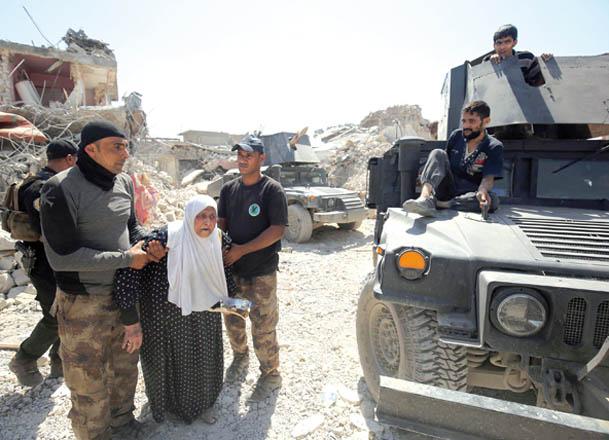 Members of the Iraqi anti-terrorism forces help an elderly woman as they advance through the Old City of Mosul on Wednesday, during the ongoing offensive to retake the last district still held by the Daesh militants (AFP photo)
ERBIL, Iraq — Aid workers are preparing for a potentially massive outflow of civilians from Mosul's Old City, the UN refugee agency's representative in Iraq said, raising fears for civilians being held as human shields.
Speaking to AFP in Arbil, the capital of Iraq's Kurdistan region, UNHCR representative Bruno Geddo said aid groups needed to be flexible as Iraqi forces battle to retake the last district of Mosul held by the Daesh terror group.
"There is a number of civilians still trapped in the Old City, they are basically used as human shields. Nobody is sure how many they are but it could be anything around 100,000, maybe more," he said late on Tuesday.
"We expect that eventually the cork may pop somewhere and we will have a large-scale outflow from the Old City."
Iraqi forces launched the operation on Sunday to retake the Old City, after a months-long offensive to drive the Daesh extremists from Mosul, Iraq's second city.
Commanders say the extremist militants are putting up fierce resistance and there are fears for civilians trapped in the maze of narrow streets.
"I believe that this is a case of the largest urban warfare since World War II... so we have to be fast, to be flexible, to be ready to deal with the unpredictable," Geddo said.
Related Articles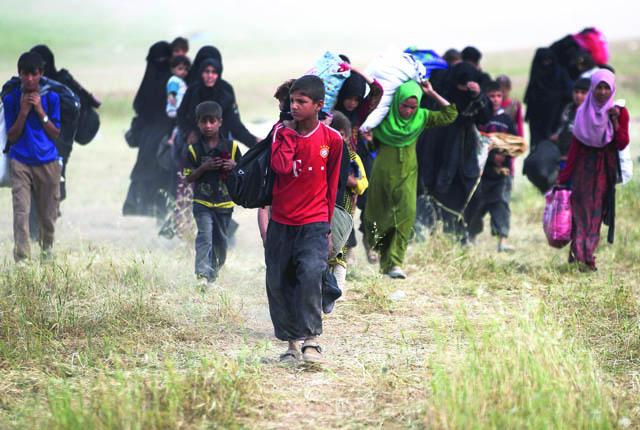 May 10,2017
MOSUL, Iraq — Iraqi forces are making swift progress in west Mosul, officers said Tuesday, retaking several neighbourhoods on their way to a
Jun 21,2017
MOSUL, Iraq — Iraqi forces said Tuesday they were fighting fierce battles with the Daesh terror group and rescuing escaping civilians as the
Nov 22,2016
MOSUL — The US-led coalition bombed a key bridge in Mosul Tuesday to isolate extremists whose stiff resistance in the east of the city
Newsletter
Get top stories and blog posts emailed to you each day.