You are here
Young Jordanian brings electro festival to Wadi Rum
By Camille Dupire - Mar 10,2018 - Last updated at Mar 12,2018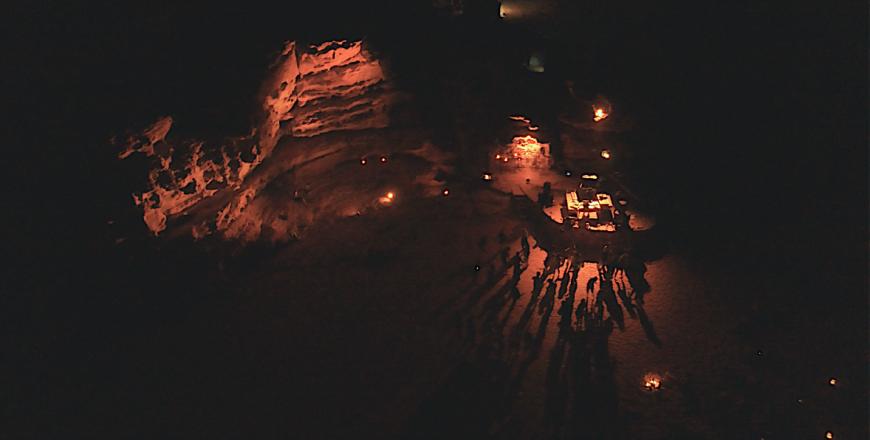 The desert of Wadi Rum has hosted a number of musical events, attracting hundreds of local and international festival goers (Photo courtesy of Traxmag.com by Thémis Belkhadra)
AMMAN — A young Jordanian DJ is planning to turn the iconic desert of Wadi Rum into an open air party venue, as part of his Wadi Rum Electro Festival project.
Living in Paris, where he benefits from a cultural residency programme at the Cité Internationale des arts, Jordanian Shadi Khries was inspired by the exchange of cultures and skills he witnessed there to set up his musical project.
"By partnering with the Bedouins from Wadi Rum, this project aims to share cultures and experience the people of the desert and to help them develop new ways of working with tourism," Khries said, noting that "it is a kind of sustainable development based on exchange of cultures".
After two editions of "SA7RA-OUI — a musical adventure in Wadi Rum", the young percussionist and DJ decided to create a new musical event, centred around the traditional Jordanian bedouin people.
"We have invited around 12 Jordanian, French and German artists, in addition to traditional bedouin musicians, who will perform in the beautiful Jordanian desert, an internationally renowned panorama," Khries told The Jordan Times, citing the German DJs Endlos Collectiv, the French bands Acid Arab, Art Feast Records and Tushen Rai & Cornelius Doctor.
Jordanian DJ Ameed will also take part in the two-day event, open to local and international audiences.
Scheduled on March 30 and 31, the event is expected to attract some 300 festival-goers, including a team of volunteers and artists, in a camp of 11 bedouin tents, according to the organisers
"There will be over 14 hours of DJ sets over the 2 days, in addition to two traditional bedouin concerts," Khries said.
"Our aim is now to organise the festival twice a year, every six months [spring and autumn] in the same place with well-known artists," the DJ explained, noting that his team is working with official authorisation from the Ministry of Tourism and support from the Jordan Tourism Board, the French Institute in Jordan and the Goethe Institute
"We are also developing collaborations with the traditional bedouin musicians and the bedouin women of the village by selling the Burda cooperative of women's art craft for the festival," the organisers said, stressing the importance of paying great respect to the local population.
"If you organise such an event, you have to know the bedouins, understand their way of life and their ideas," said Khries, warning "You cannot just get here, put your stage, your sound and everything. If you respect the place and really integrate the locals in your idea, they will open their doors. They are very hospitable. "
Related Articles
Feb 14,2018
AMMAN — A residency programme aimed at fostering artistic encounters and crossovers between artists from all over the world has recently lau
Apr 05,2018
AMMAN — A series of photographs taken inside the desert of Wadi Rum provides the local audience with an intimate insight into the life of Be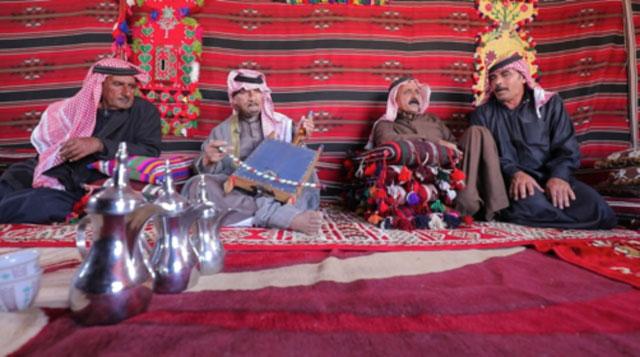 Oct 12,2017
AMMAN (UNESCO) — Intangible cultural heritage (ICH) is considered an important aspect of Jordanian cultural identity and an essential value
Newsletter
Get top stories and blog posts emailed to you each day.