You are here
Workplace injuries occurred every 40 minutes in 2017 — report
By JT - Jan 20,2019 - Last updated at Jan 20,2019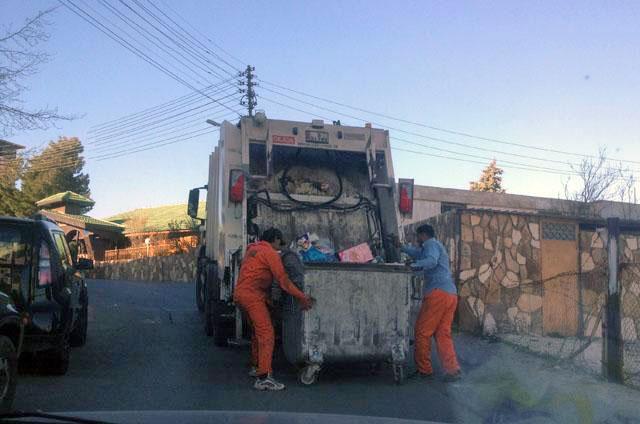 Workplace injuries in Jordan fell in 2017, but still amounted to an accident happening every 40 minutes, according to a report released by the Social Security Corporation on Sunday (JT file photo)
AMMAN — An on-the-job injury occurred every 40 minutes in Jordan in 2017, and a work-related death was registered every other day, the Social Security Corporation (SSC) said on Sunday.
Speaking at a press conference to announce the findings of the 2016-2017 report on labour injuries in Jordan, SSC Director General Hazem Rahahleh said most of these injuries were due to the lack of staff training and awareness on health and safety standards.
A total of 13,079 work-related injuries were registered in 2017, around 4.3 per cent below 2016s 13,079 figure, according to the SSC.
Hotels and restaurants registered the highest number of injuries, with 25.2 incidents for each 1,000 SSC subscribers, followed by the construction sector and transformative industries at 23.6 and 20.1 incidents per 1,000 SSC subscribers, respectively.
Rahahleh told reporters that 39.3 per cent of the injuries were sustained by people under the age of 20, the Jordan News Agency, Petra, reported.
The figures also indicated that the health and social work sectors marked the highest rate of non-Jordanian injuries, totaling 21.9 incidents per 1,000 SSC subscribers, followed by the power, gas and water supply sector, in addition to the construction sector at 21 and 18.9 incidents for each 1,000 SSC subscribers respectively.
The agency registered a total of 84 injuries that resulted in deaths in 2017; of which, 77 cases involved male employees and 66 were Jordanian subscribers. The statement added that the number of females injured amounted 8.3 per cent of 2017s total.
Although the Kingdom has witnessed a slight drop in workplace accidents, greater efforts are needed to reduce injuries on the job, Rahahleh said.
Newsletter
Get top stories and blog posts emailed to you each day.