You are here
US scholar explores participation of Jordanian women in politics
Quota laws step in right direction, but fail to address systemic issues
By Saeb Rawashdeh - Jun 12,2018 - Last updated at Jun 12,2018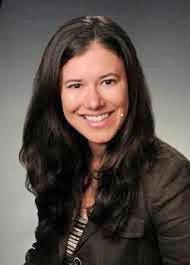 AMMAN — The role of women in political processes in the Middle East is one of the main topics of research for American political scientist Sarah Bush, who stressed the importance of women as political actors in the region and beyond.
"Nowadays, many countries are witnessing more women serving as representatives in national parliaments and local councils, more than ever before. The increase in women's representation is important due to the issues that are debated in those circles," Bush, who received her PhD from Princeton University said, adding that "it greatly modifies how the public perceives women's leadership".
Bush studied the impact of women on Jordanian political institutions, parties and informal groups, noting their increasing representation in the Kingdom's politics throughout history. She cited the shift between the Parliament elected in 1997, where no women were present, and the current share of female representatives in Parliament, which stands at 15 per cent.
More broadly, Bush's research focuses on historical trends in women's representation in Jordanian politics.
'A study published in 'Comparative Politics' and co-authored with Eleanor Gao of the University of Exeter examined which political groups took the most advantage of the quota laws by nominating women candidates," the pundit explained, adding that the study drew on comprehensive data about the candidates nominated in the 2007 municipal election.
She found that the incentives to nominate women candidates were especially strong for smaller tribes with relatively few members as nominating women helped them gain representation.
In this way, quota laws do not only affect the representation of women but can also have important implications for the representation of other political groups.
Bush recommended quotas as an important tool to "encourage women to run for office and participate in politics".
In a study she co-authored with Amaney Jamal of Princeton University, she noted that survey data suggest that quotas enjoy "fairly high levels" of public support.
"However, such policies are not enough to ensure that women representatives can influence policy, in Jordan or elsewhere," she pointed out, adding that "nor do they address the many challenges faced by women in politics, including discrimination and harassment".
Although supporting women's political participation may be a good policy for advancing gender equality, encouraging more women to get involved in politics is a trend that may run parallel to the survival of undemocratic governments, Bush underlined.
"Sometimes, foreign aid programmes given under the label of 'democracy promotion' can help undemocratic governments stay in power," she warned.
Newsletter
Get top stories and blog posts emailed to you each day.