You are here
UNICEF calls for 'urgent boost' in expenditure for early childhood care
By JT - Aug 08,2019 - Last updated at Aug 08,2019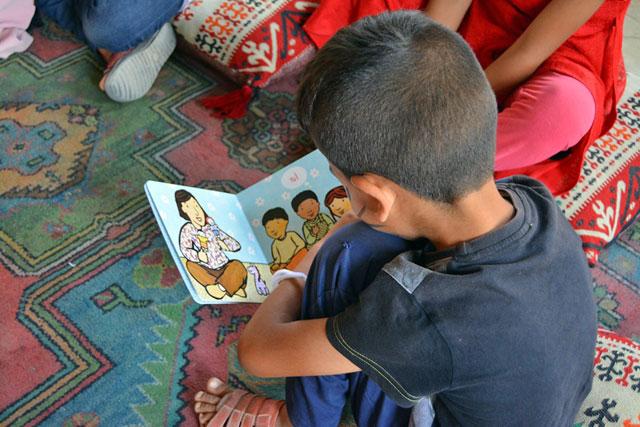 The UNICEF study 'MENA Generation 2030' calls for increasing funds for early childhood development (Photo courtesy of UNICEF Jordan Facebook page)
AMMAN — Without improved education and meaningful work opportunities in the Middle East and North Africa, the region faces a critical risk of an unprecedented increase of 5 million out-of-school children, a UNICEF statement said on Thursday.
Citing its study titled "MENA Generation 2030", UNICEF forecast a 10 per cent rise in youth unemployment by 2030 if adequate measures are not place.
"I started my last year of high school with great enthusiasm and even greater dreams. However, all I experienced was failure," the statement quoted Batool, a 20-year-old from Jordan, as saying.
"I isolated myself and stopped studying until I started volunteering. That changed my life. I became a new person, optimistic and always looking for new opportunities," he added.
Batool is one of millions of children and young people in the region who struggle to learn and prosper, according to the statement.
"MENA Generation 2030" is "the first report" to make a direct link between investment in children, economic growth and social development. It is a result of the consultations with the World Bank, ILO, IMF and ESCWA, read the statement.
Among the report's findings, nearly 15 million children are out of school due to a combination of poverty, discrimination, poor quality learning, violence in schools and armed conflict.
The report also pointed the region has the highest youth unemployment rates in the world; with a regional average of up to 40 per cent among young women.
"We are at a serious risk of not meeting the Sustainable Development Goals in the MENA region with devastating consequences on children and young people," Geert Cappelaere, UNICEF regional director for the Middle East and North Africa, was quoted in the statement as saying.
"The only way out is through the implementation and budgeting of policies for children, ending violence and armed conflict, having a politically and socially stable environment, and promoting gender equality."
The report outlined common areas for governments, the private sector and young people themselves.
The report called for increasing financing for early childhood development including adequate health, nutrition and responsive stimulation to build the foundation of children's physical, emotional and cognitive development;
It also recommended improving education quality to equip children with skills critical for their future, according to the statement.
Newsletter
Get top stories and blog posts emailed to you each day.