You are here
UK project helps Jerash women sell dairy products on national market
By JT - Aug 29,2017 - Last updated at Aug 29,2017
British Deputy Ambassador Laura Dauban visits Al Mazraa Dairy in Amman on Tuesday (Photo courtesy of British embassy)
AMMAN — Jerashi women have been able to sell their dairy produce on the national market "for the first time" since the launch of a UK-funded project run by the Arab Women's Enterprise Fund (AWEF), an embassy statement said on Tuesday.
British Deputy Ambassador Laura Dauban on Tuesday visited Al Mazraa Dairy in Amman to check on the results of the project.
AWEF, which is funded by the UK's Department for International Development, is providing business skills training to more than 70 female dairy processors and livestock owners in the Jerash area, according to the statement.
They also facilitated negotiations between the women and Al Mazraa, focusing on the business opportunity of selling locally sourced, high quality products on a national scale. As a result, the women sold jameed (dried, salted yoghurt used in making mansaf, Jordan's national dish) and labneh (thick yoghurt) worth almost JD 14,000 during this year's dairy season, according to the statement.
During her tour of Al Mazraa, Dauban was briefed on how the dairy produce, often made at home by the women taking part in the project, is treated and packaged for sale, and discussed with several of the women how they have become more economically independent as a result of the project.
"Having tasted some of the products made by this inspiring group of women, I can see why this project has been such a success. The delicious jameed, labneh and other products they have made, in their homes and in small cooperatives, is now available across Jordan, from supermarkets to five-star hotels," she was quoted in the statement as saying.
"I am looking forward to seeing similar projects spring up across the country in the future, and to seeing more locally sourced produce in the shops for all of us to enjoy," she added.
The statement quoted some of the women who have benefitted from the project as saying: "Being given the opportunity to access the local market has increased our productivity and enabled us to provide for our households and our children."
Following the success of this pilot project, AWEF is now planning an expansion with financial support from the British government, which would reach 2,000 more women in local communities, the statement said.
"This pilot was a successful but challenging intervention. The challenges we faced during the pilot phase made AWEF certain that this partnership needs to be pursued. We hope to expand the project to include wider range of products and a larger number of beneficiaries," Country Director Reham Gharbiyeh said in the statement.
Related Articles
Jul 12,2016
JERASH — Among Jordanians, the city of Jerash is famous for its high quality, fresh dairy products, which are still prepared using tradition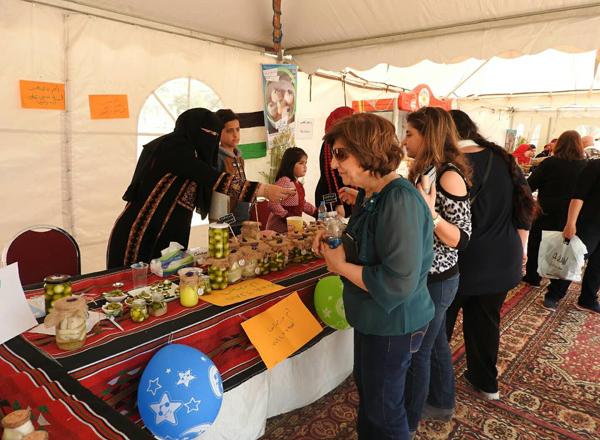 Apr 14,2018
JERASH — Thousands of visitors on Friday flocked to the northern city of Jerash, this time to explore its first Labaneh Festival.
Apr 14,2015
Authorities on Tuesday warned consumers against buying yoghurt made with powdered milk as it has negative impacts on health.
Newsletter
Get top stories and blog posts emailed to you each day.