You are here
UAE Space Agency signs agreement with Jordan-based research centre
By JT - Jan 09,2019 - Last updated at Jan 09,2019
AMMAN — Deputy Prime Minister Rajai Muasher on Wednesday received the director general of the UAE Space Agency, Mohammad Ahbabi, and discussed with the Emirati official means of boosting cooperation in and coordination in the fields of space science and its applications.
Ahbabi also met separately with Director General of the Royal Jordanian Geographic Centre Brig. Gen. Awni Khasawneh and Chairman of the Joint Chiefs of Staff Lt. Gen. Mahmoud Freihat.
Khasawneh and Ahbabi signed an agreement to include the UAE Space Agency in the UN-affiliated Regional Centre for Space Science and Space Technology for West Asia.
In the meeting between Freihat and Ahbabi, the two discussed boosting cooperation in various related fields.
Ahbabi also pointed to possible cooperation between the Crown Prince Foundation and the UAE Space Agency.
Affirming the historical ties between the two countries, Ahbabi said the UAE is keen on boosting cooperation with Jordan.
Five Jordanian experts are now working for the UAE Space Agency, he said, a body supported by the UAE's vice president and the ruler of Dubai, Sheikh Mohammed Bin Rashid Al Maktoum.
Officials from both the Jordanian and Emirati sides attended the signing of the agreement between the space agency and the space centre.
The agreement aims to improve the skills and knowledge of university academics, scientists and researchers from both sides, in the fields of space science, remote sensing, air navigation and environmental management.
In the statement carried by the Jordan News Agency, Petra, Khasawneh highlighted the importance of regional cooperation among Arab states to develop space-related research.
He also added that the Emirati Hope Robe project was the first of its kind in the region to explore Mars, underscoring the importance of including the UAE in the centre's joint efforts.
Ahbabi expressed his pleasure over the inclusion, voicing the UAE's readiness to expand its space programme in cooperation with regional and international partners.
UAE Ambassador to Jordan and Military Attaché Matar Shamsi also attended Ahbabi's meeting with Freihat.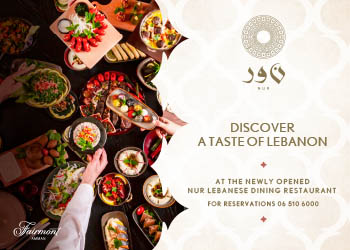 Newsletter
Get top stories and blog posts emailed to you each day.