You are here
Talks about reduction of 10% service charge to resume
Business owners promise that reduced 5 per cent service charge is to be given to educational sector
By Maram Kayed - Aug 07,2018 - Last updated at Aug 07,2018
The reduction of the 10 per cent service raises mixed opinions among citizens (File photo)
AMMAN — After their rejection last year of the proposal to reduce the 10 per cent service given to workers in the public service and free trade sector, the General Union of Workers in Public Services said it is now "open to talks" about the issue.
In September 2017, rumours circulated about a potential reduction of the 10 per cent service charge given to workers in the sector, prompting the union to send a petition to former prime minister Hani Mulki, calling the move "an attack on the workers' rights".
However, this year, the union voiced more openness towards the issue.
Khaled Abu Marjoub, the association's president, told The Jordan Times, "business owners want to reduce the service charge percentage to half, promising that the reduced 5 per cent is to be given to the educational sector." "The association has no problem with the idea itself, and is open to it, given that any talks about the issue are done through the association."
"The move can be beneficial, but we will have to follow through and make sure that the 5 per cent is rightfully given to the educational sector."
Citizens' opinions about the issue remain divided, as Jordanian Nada Musameh told The Jordan Times "I think 10 per cent service is too much, given that some people feel the need to tip as well. Giving part of it to the educational system might be more helpful to the society and to the workers themselves."
Other citizens, like Hadeel Mohammed, disagreed. "I wouldn't want that change to happen. I feel as if workers in the service sector don't get paid enough as it is. There are many business owners who do not give workers their rights in the first place," she claimed.
The Ministry of Labour's position on the matter is neutral, as their spokesperson Mohammad Al Khatib told The Jordan Times "this is the reason we have associations: So that these matters can be discussed within the association among its members. If the decision is made, the ministry will attempt to ensure that no one is affected negatively."
Abu Marjoub noted that there will be "a bright side" for workers if the talks were to become reality. "We do not mind the change, as many workers are still pursuing a degree or have kids who are, which means that the reduction can be to their benefit."
The value of the service charge business owners impose on customers is determined by the Ministry of Tourism which was not available for a comment.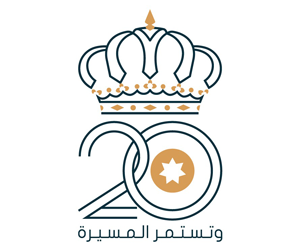 Newsletter
Get top stories and blog posts emailed to you each day.