You are here
Syrian embassy to hold expat elections Wednesday
By Khetam Malkawi - May 27,2014 - Last updated at May 27,2014
AMMAN — The Syrian embassy in Amman announced that it will open its doors to voters who will take part in their country's- presidential elections on Wednesday.
The vote at the embassy will take place one day after Ambassador Bahjat Suleiman left the Kingdom upon a request from the government, citing acts and statements on his part that "crossed diplomatic lines".
A government source confirmed his departure in remarks to The Jordan Times on Tuesday.
The expelled envoy also announced on social media his arrival home.
On Facebook, the embassy called on Syrian nationals in Jordan, estimated at 1.3 million, to take part in the polls.
Commenting on the development, the government source reiterated that authorities have no say in the election as long as it is held within the premises of the Syrian diplomatic mission.
In a previous statement, Minister of Political and Parliamentary Affairs Khaled Kalaldeh said the government had received a "notification" rather than a "request" from the Syrian embassy in Amman informing it that it would hold the polls within its vicinity.
"We are not in a position to approve or reject this," Kalaldeh told The Jordan Times, except when it comes to providing security for the process.
Foreign Minister Nasser Judeh had voiced concern over the Syrian expatriate elections in Jordan, as Syrians hosted by Jordan are "highly polarised", as a result of the civil war raging back home.
Of the Syrian population here, which constitutes 20 per cent of the Kingdom's residents, over 600,000 are registered as refugees, while the rest mainly came to the country before the start of the crisis in 2011.
up
44 users have voted, including you.
Related Articles
May 15,2014
Calling for Syrian nationals in Jordan to vote in the upcoming presidential elections, while using the premises of the Syrian embassy in Amman does not require the approval of Jordanian authorities, officials said on Thursday.
Jul 03,2017
AMMAN — The Independent Election Commission (IEC) said on Monday that some 34,000 volunteers, both males and females, had registered by Sund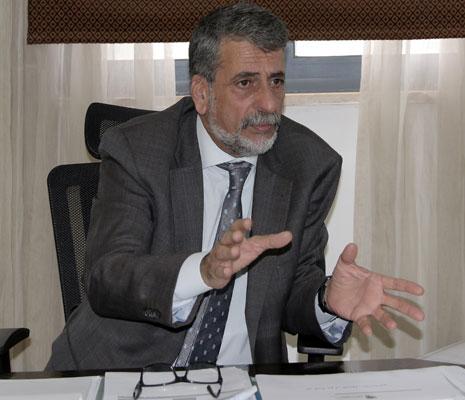 Jul 27,2016
AMMAN — Those who have called to boycott the upcoming parliamentary elections do not believe in democracy as a tool for change, Independent
Newsletter
Get top stories and blog posts emailed to you each day.