You are here
Security forces scan scene of anti-terror raid to ensure all is safe
By Laila Azzeh - Mar 03,2016 - Last updated at Mar 03,2016
AMMAN ­­— Security and civil defence apparatuses on Thursday carried out operations in Irbid to "cleanse" the area in which Tuesday's anti-terror raid took place, according to an official.
Irbid Governor Saad Shihab said the operations are meant to "clean up the area", denying news reports that clashes started again in Irbid.
"The security existence in the area where Daesh affiliates were raised is a precautionary and routine measure to ensure that all traces of weapons are cleared out," he told The Jordan Times over the phone on Thursday.
He underlined that peace was restored and life went back to normal in the northern governorate. Seven armed men killed in Irbid during a raid by specialised security forces were Daesh affiliates who were planning to carry out attacks on military and civil sites in the Kingdom.
The General Intelligence Department (GID) said that it foiled a terror plot by thorough intelligence, adding that ahead of Irbid operations, 13 members of the group were arrested.
Security forces identified the location of the other seven members, who hid in a residential building in Irbid. They refused to surrender and opened fire with automatic rifles, prompting the specialised forces to respond and kill the entire cell members.
During the clashes, Captain Rashed Zyoud was killed and five other security officers injured, in addition to two civilians who happened to be in the area.
The seven terrorists were wearing explosive belts, according to GID, which said that weapons and explosives were seized from the location.
On the other hand, Irbid governor noted that bodies of three out of the seven outlaws were identified as Jordanians, while the rest were "unrecognisable".
"The bodies were taken to Al Bashir Hospital forensic unit to reveal their identities, but only three were identified due to the wounds and burns sustained," he said.
Shihab was quoted by the Jordan News Agency, Petra, as assuring area residents that there was nothing to worry about, asking them to go back to their lives as usual.
Security personnel did not find any weapons during the search and they did not raid any houses in the neighbourhood, he added.
Related Articles
Dec 29,2016
AMMAN — The State Security Court (SSC) on Wednesday sentenced five defendants in the "Irbid terror cell" case to death by hanging, the Jorda
Dec 29,2016
AMMAN — The Amman juvenile court on Thursday sentenced a16-year-old defendant to 18 years of imprisonment, the Jordan News Agency, Petra, re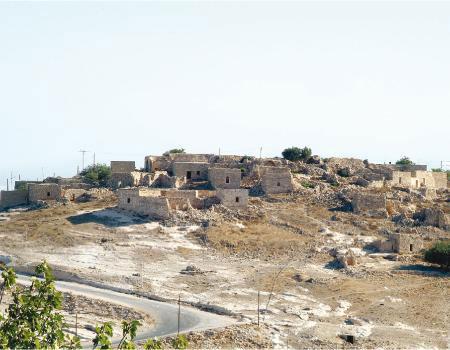 Mar 05,2016
AMMAN — Citizens from Irbid's village of Samad barred the family of a terrorist who was killed during a security raid on Tuesday from buryin
Newsletter
Get top stories and blog posts emailed to you each day.