You are here
Runners traverse 242-kilometre Dead to Red marathon to raise money for Reclaim Childhood
By Saeb Rawashdeh - Mar 21,2019 - Last updated at Mar 21,2019
The all-female Sisters with Blisters completes the 242-kilometre Dead to Red marathon in Aqaba on March 15 (Photo courtesy of Sisters with Blisters)
AMMAN — Runners taking part in the Dead to Red marathon said that they had to overcome sleep deprivation, injuries and stray dogs to finish the 242-kilometre race.
The marathon, established in 1993, began at Wadi Mujib Bridge and ends in Aqaba on March 15. This year's race also featured two all-female teams — Sisters with Blisters and Run4WomensRights.
Truc Nguyen, captain of Sisters with Blisters, said strong headwinds plagued runners during certain legs of the race, and made them feel as if they were "going backwards". Chilly nights also caused sore throats for many athletes as they arrived in Aqaba.
Nguyen said the team overcame the "obstacles with solidarity and support, though there were moments of weakness when fatigue became a factor". Nguyen noted that her teammate Ala Baydoun had to run two legs to replace an injured runner.
"It was a successful race this year [with] no cheating, while the marshals were very professional," Baydoun said, adding that stray dogs proved a challenge.
The all-female team finished first in their category Nguyen said, adding that "there were surprised faces in the crowd when we accepted our trophies during the award ceremony. But the surprised faces immediately turned into congratulatory gestures."
Sisters with Blisters and Run4WomensRights both ran to fundraise for Reclaim Childhood, Nguyen noted.
"Reclaim Childhood's mission is to empower refugee and at-risk women and girls in Jordan through sports and play," the captain explained, stressing that sports have the power to instil confidence, discipline and the importance of health.
"It also teaches respect for other team members, competitors and coaches. These skills can easily be applied to life outside of sports," she added.
Nguyen said the sisters' next challenge will be to volunteer and fundraise for underprivileged girls in camps.
"Females living in the Middle East can run despite the obstacles and challenges from the society," Baydoun said. "I believe when a young girl looks at me running, somehow I might be inspiring her."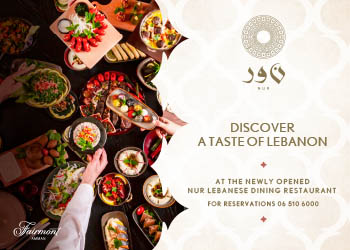 Newsletter
Get top stories and blog posts emailed to you each day.