You are here
RJ bans Samsung Galaxy Note 7 on all its flights
By JT - Oct 16,2016 - Last updated at Oct 16,2016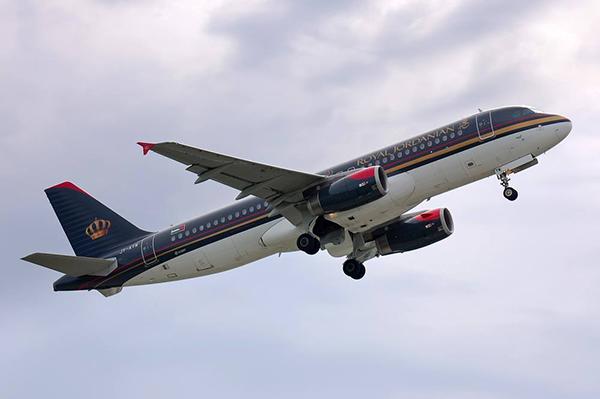 Royal Jordanian (RJ) said Samsung Galaxy Note 7 devices will not be allowed on any flights even as cargo (Photo courtesy of RJ)
AMMAN — Royal Jordanian (RJ) on Sunday announced that it will not allow Samsung Galaxy Note 7 mobile phones onboard any of its flights.
In a statement posted on its Facebook page, Jordan's national carrier said the ban went into effect as of October 16, adding that the devices will not be allowed on any flights even as cargo.
"Royal Jordanian would like to inform its passengers that it decided starting October 16, 2016, to ban carriage of Samsung Galaxy Note7 devices on board all its aircraft to prevent any hazards that might be caused by this device," said the RJ statement.
RJ passengers are not allowed to transport any of these devices as checked luggage or carry-on baggage, and may not carry them on their person. The phones also cannot be shipped as air cargo, said the airline.
RJ's announcement came after several airlines across the world decided to ban the device in response to reports of the phone catching fire.
Last week, the Telecommunications Regulatory Commission (TRC) said it had not issued any approvals to allow the entry of Samsung Galaxy Note 7 into the Kingdom, after the Korean company warned against some manufacturing errors in the device.
The TRC said it would not allow the import of the smartphone until it confirms that the device has no technical problems.
Samsung has permanently halted production of the Galaxy Note 7 less than two months after launch following reports that some batteries caught fire. Reports that some replacement models also went up in smoke were an additional blow to the brand, Reuters reported.
Related Articles
Oct 10,2016
AMMAN — The Telecommunications Regulatory Commission (TRC) on Monday said it had not issued any approvals to allow the entry of Samsung Gala
Sep 05,2016
AMMAN — Samsung Levant recently issued a statement in which it said "it is committed to producing the highest quality.In response to recentl
Oct 21,2014
The latest version of Samsung's popular big-screen Galaxy Note has gone on sale at a crucial time for the South Korean company as it suffers a rapid decline in profit from its global smartphone business.
Newsletter
Get top stories and blog posts emailed to you each day.