You are here
Report looks into absence of social protection for informal workers
By Maria Weldali - Sep 20,2023 - Last updated at Sep 20,2023
AMMAN — A recent research report prepared by the Phenix Centre for Economics and Informatics Studies (PCEIS) revealed that the absence of the vital role of Jordanian trade unions has influenced the expansion of informal employment in the country.
The report titled "Jordan's Informal Workers: An Absent Social Protection" was released in collaboration with the Friedrich-Ebert-Stiftung (FES) Jordan, with the objective of bringing to light the reality of social security in the Kingdom, focusing on people employed both in formal and informal sectors.
The report analyses the reasons for the expansion of informal employment and offers recommended or alternative policies to develop "adequate" insurance instruments.
The report's findings are based on an analysis of local legislation, papers, studies and reports in addition to a discussion session with experts in social security.
According to a PCEIS statement sent to The Jordan Times, "the number of people covered by social security reached 1,497,000, in addition to 91,000 optional subscriptions", however, around half of people employed in Jordan's local job market are not included in the social security system.
According to the statement, 59 per cent of people employed in the private sector have no social security subscription.
"The reasons behind the expanding informal employment in Jordan is due to the absence of adequate social security mechanisms and tools for informal workers, the laxity in implementing decent work standards, and the imbalance of social forces," the report said.
Among the report's recommendations is the creation of new forms of insurance instruments that include all people involved in the private sector, freelance work or those who are not affiliated with a certain institution or company.
Related Articles
Mar 27,2022
AMMAN — The Jordan Labour Watch (JLW) has been calling to revoke a Social Security Corporation (SSC) amendment that excludes some sectors' e
Feb 23,2023
AMMAN — The Labour Ministry received 13,996 labour complaints through the Himaya (protection) platform in 2022, according to a monthly repor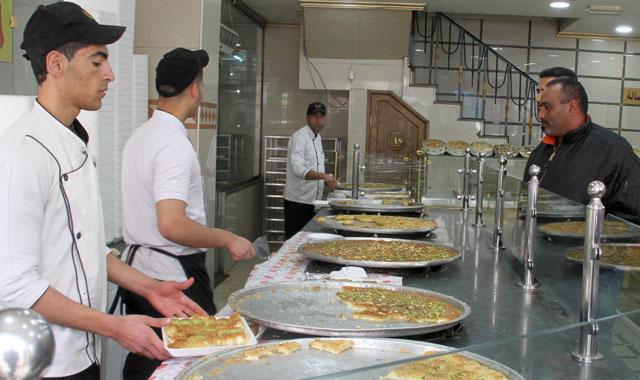 Feb 11,2015
The Social Security Corporation (SSC) will soon launch the second phase of its awareness campaign to expand insurance coverage for workers in restaurants and sweets shops, according to an official.