You are here
Report highlights dearth of surveys to evaluate health situation of older people in Jordan
By Mays Ibrahim Mustafa - Oct 02,2023 - Last updated at Oct 02,2023
Representative image (Photo courtesy of Freepik)
AMMAN — The prevalence of Alzheimer's disease among senior citizens in Jordan, which accounts for 5.4 per cent of the population, equals 14.4 per cent, according to the analytical report for evaluating the National Strategy for Senior Citizens (2018-2022).
The report was issued at the beginning of this year by the National Council for Family Affairs (NCFA) in cooperation with the United Nations Economic and Social Commission for West Asia (ESCWA).
Mohammad Miqdadi, secretary-general of the NCFA, stressed the need to unite national efforts and strengthen networking among all entities concerned with issues related to older persons, in addition to building the capacities of service providers.
His remarks were made during a meeting for the national commission for older persons on the occasion of the International Day of Older Persons, observed annually on October 1, according to a statement by the NCFA sent to The Jordan Times.
This year's theme is: "Fulfilling the Promises of the Universal Declaration of Human Rights for Older Persons: Across Generations".
The findings of the analytical report, made available to The Jordan Times, highlighted changes in indicators related to senior citizens in Jordan.
In terms of healthcare, the report said that no field surveys have been conducted to evaluate the health situation of older people in Jordan since 2010. It also noted Jordan faces a shortage of care providers who specialise in geriatrics.
The rate of absolute poverty among older people reached 8.7 per cent by the end of 2021, and occupancy rate at social care centres increased by 22.1 per cent over the past five years, the report showed.
It also noted that the "Amman, an elder-friendly city", a 2007-initiative, was relaunched in 2020 to promote the implementation of programmes and activities that align with international standards for elderly-friendly cities.
The score for the evaluation of the strategy's overall activities reached 64.3 per cent. The "elderly persons and development" axis achieved a 63.2 per cent score, while the axes concerned with "healthcare" and "physical environment and social welfare" scored 68.2 per cent and 61.5 per cent, respectively, according to the report.
The NCFA works on regularly updating the National Strategy for Senior Citizens based on the outcomes of the analytical reports that evaluate its various axes.
The recommendations of the most recent analytical report included establishing day clubs for older people and allocating financial resources to meet the needs of the elderly.
It also suggested conducting field surveys categorised by age group in order to identify indicators related to the elderly in various areas, including healthcare, education, poverty and work. These surveys can be used as a roadmap for the concerned entities to formulate strategies that respond to the needs of elderly people.
According to its statement, the NCFA will be working on developing the updated strategy for the years (2023-2027) and its executive plan for the upcoming five years, in cooperation with ESCWA.
Related Articles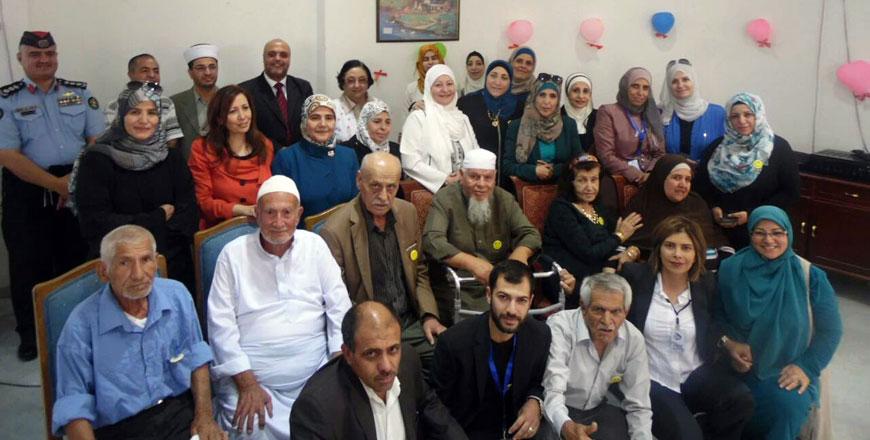 Oct 09,2016
AMMAN — Although cases of negligence and abuse against the elderly in Jordan are considered "rare", participants in grassroots meetings have
Jun 27,2018
AMMAN — "In the Jordanian society, the family is the incubator of all of its members throughout their complete life cycle," Minister of Soci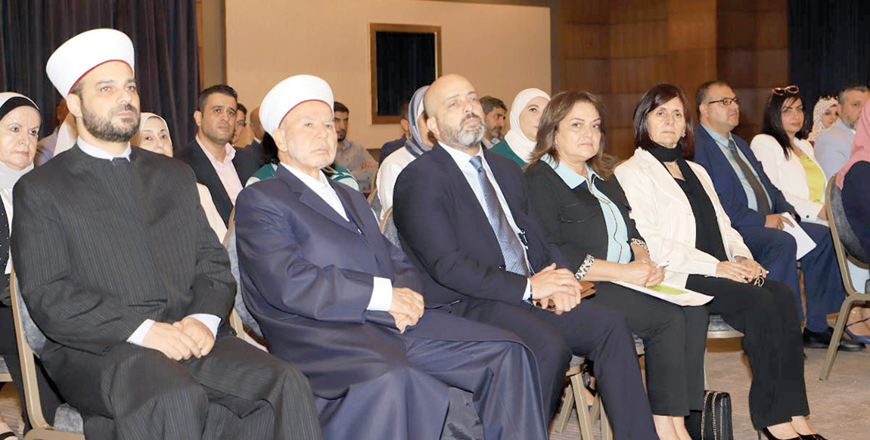 Oct 04,2022
AMMAN — The proportion of older persons is predicted to increase both locally and globally, said the National Council for Family Affairs (NC